Today we were delighted to welcome the amazing staff and volunteers from Branches Gift Shop aboard the barge. This was in celebration of Vine Trust's 35th Anniversary which we mark this year!
The Branches Gift Shop in Bo'ness was opened in 1985, which established the beginning of Vine Trust. Funds from the shop supported the Trust's giving of grants towards many humanitarian projects until our first programme - The Amazon Hope- began in 2001. The shop continues to support Vine Trust programmes 35 years on since its opening.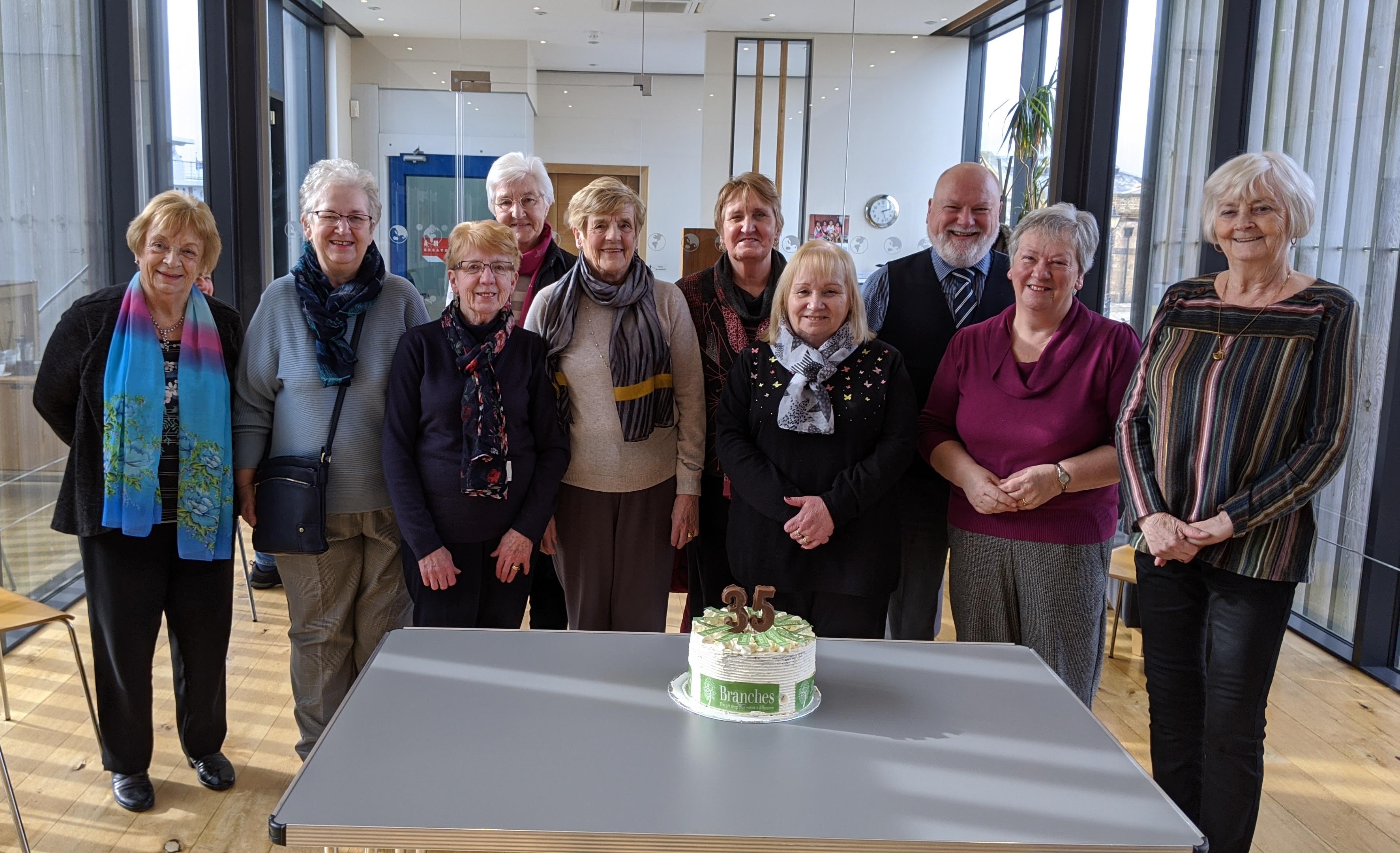 Thank you to the team at Branches for their continued support and for the lovely cake marking this celebration!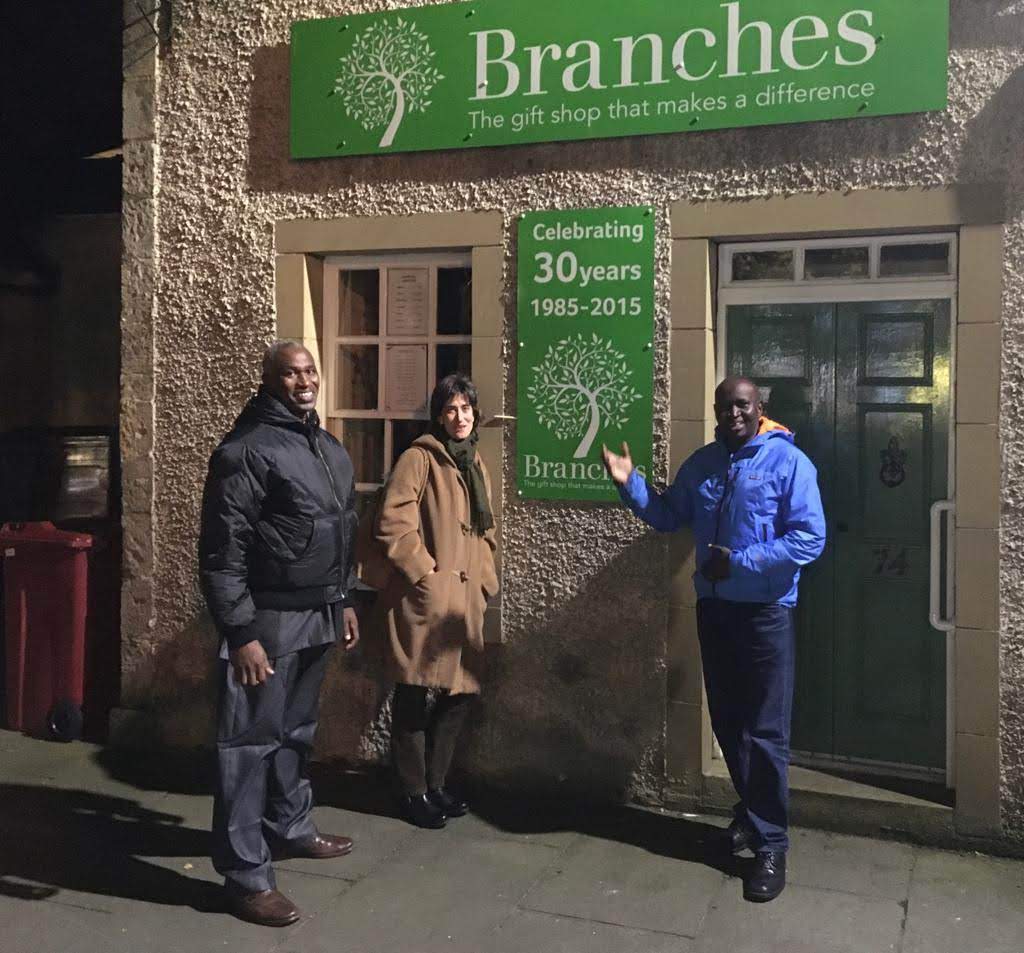 Our partners, Archbishop Musa Magwesela (left) and Rev Samuel Limbe from Tanzania, and Director of the Amazon Hope Programme in Peru, Elena Pila, visited the Branches shop in Bo'ness last November following our annual Gathering.