Kazunzu
Kazunzu comes from the Zinza tribal language and means a promontory. It is an apt name for a piece of land that juts out into Lake Victoria, where we commenced building a village in 2019.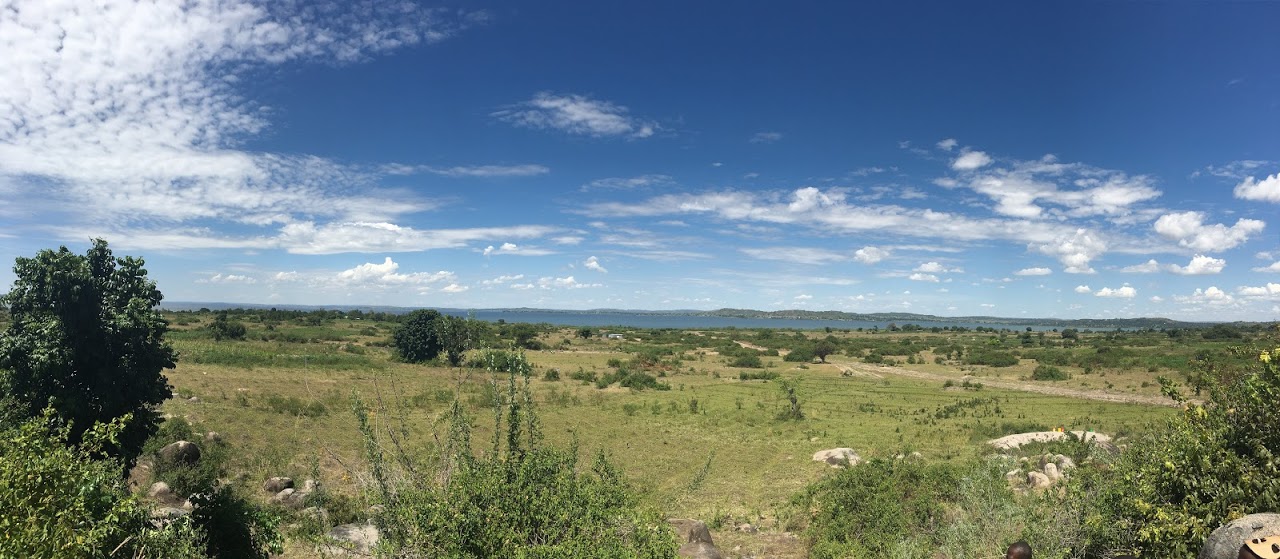 The Idea
The notion of building a village on the shores of the lake was a convergence of practical, real-world observations of the living and health conditions on the islands of Lake Victoria coupled with strategic intent of wanting to bring together our building and medical programmes in a place-based approach.
Those who have been aboard Jubilee Hope or visited the islands will be aware how tough the living conditions are. The HIV levels are amongst some of the highest in the world, sanitation is almost non-existent and despite being surrounded by water, there is an absence of clean water for cooking and drinking. It is a far from ideal place for raising children despite how idyllic the sunset photos around the islands may look.
Early in 2018, a 53 acre site on the lake front was identified around 20 km west of Mwanza, that belongs to our partners, the African Inland Church of Tanzania. Since then Vine Trust have been working closely with the planning authorities and District Commissioner in Sengerema to develop a plan for the village. In 2019 we learnt that our plans had been accepted and we have now commenced building work.
Find out more about joining us at Kazunzu in our Building Expeditions.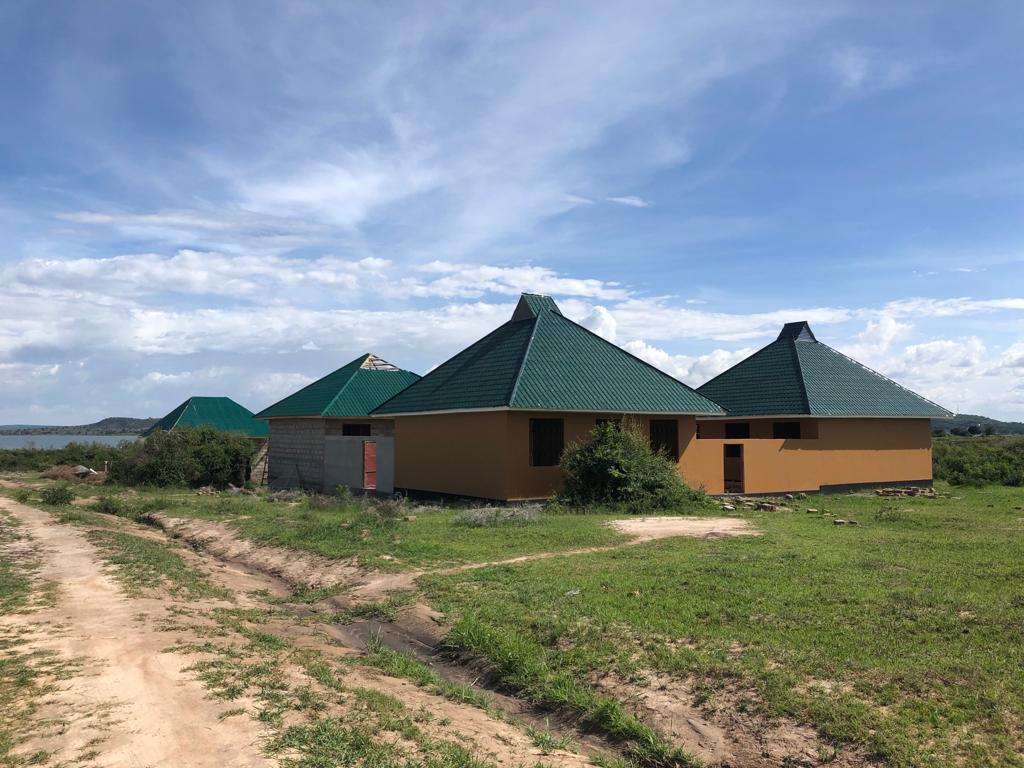 The Plan
We hope to build around 40 homes, a Vocational Training Centre, a Health Hub, a school and also a camp site. The homes will be built in small clusters of four, with each cluster sharing a small 'shamba' or cottage garden, providing space to grow some crops and keep some chickens. The homes themselves will typically each accommodate a widow and up to six children, the vast majority of whom will be orphans. Understanding how to run a small shamba and learning a trade at the vocational training centre will hopefully prepare those growing up at Kazunzu for a constructive adult life.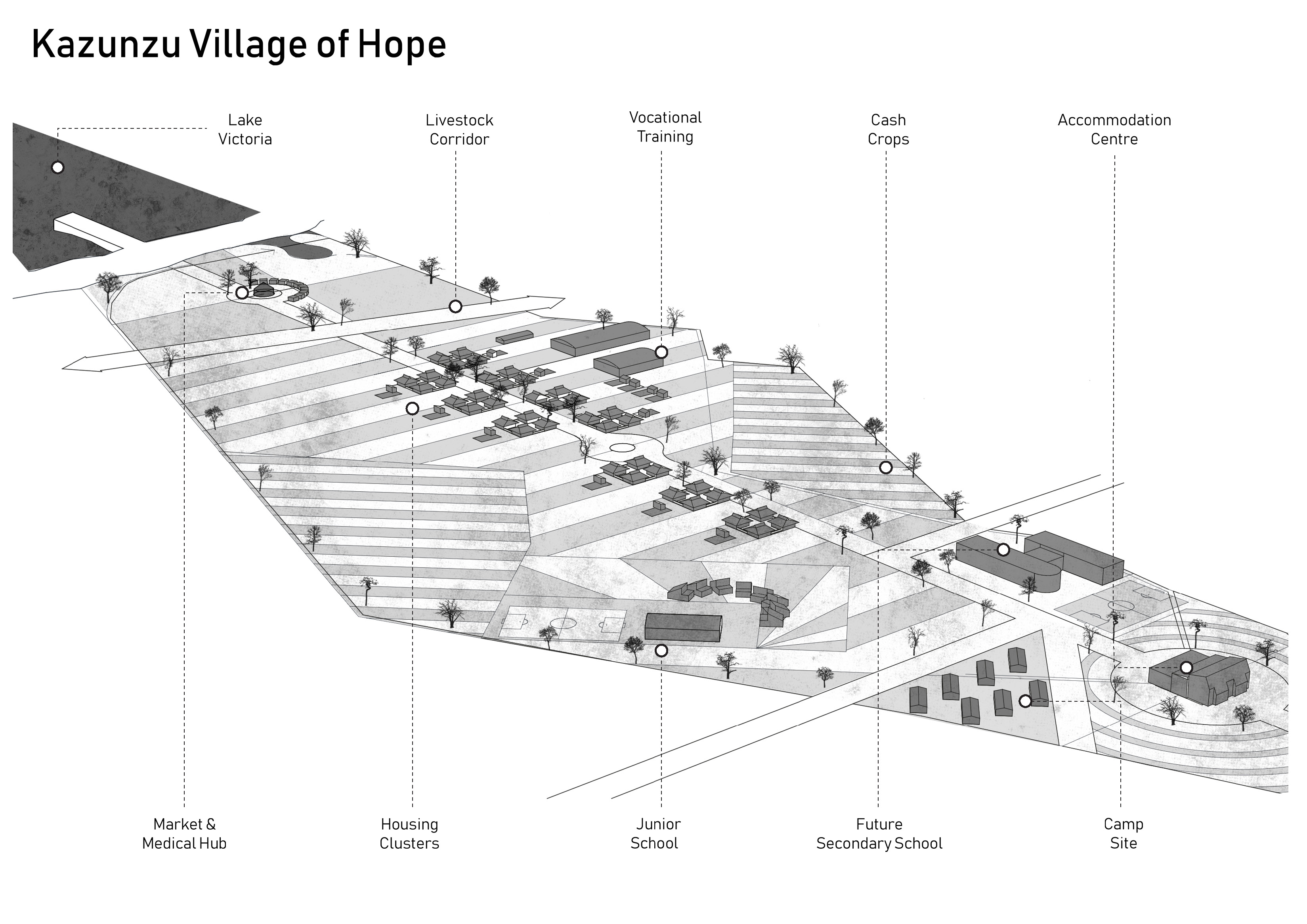 Sustainability
Sustainability will be key to the success of such a programme and we hope to create an array of income opportunities for the residents. There will be an area of land set aside for farming cash crops, and we also plan to create a series of fish ponds where the villagers can farm Tilapia, a lucrative fish commonly found in Lake Victoria, which can be more effectively and safely farmed in small ponds. Crafts and income from the Vocational Training Centre all have the potential to expand the income for villagers.