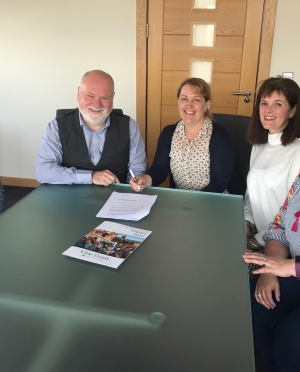 Latest News:
Collaboration with Napier University
Vine Trust is delighted to announce that it has signed a Student Placement Agreement with Edinburgh Napier University School of Health and Social Care. Representatives of the University (photo) visited the Vine Trust Barge to finalise the discussions which have been taking place over the past few months. This collaboration will see Vine Trust and Napier University work together to provide overseas volunteering opportunities in the Peruvian Amazon and Tanzania…
Find Out More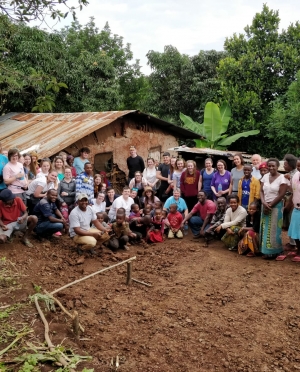 Latest News:
Banff and Kincorth arrive in Tanzania.
Monday 18th June (late). School expedition from Banff and Kincorth arrive at Moshi, tired but all safe and well. On Tuesday, the team visited one of the worksites (along with the family and the local community). Follow their expedition and experiences at the following BLOG
Find Out More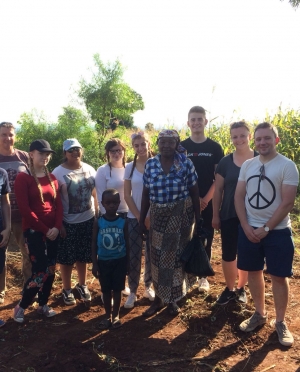 Latest News:
Gala Academy arrive in Moshi
A group from Gala Academy have arrived in Tanzania and have started building a home for Jackson ........... follow their adventure and the progress of Jackson's new home in the following BLOG
Find Out More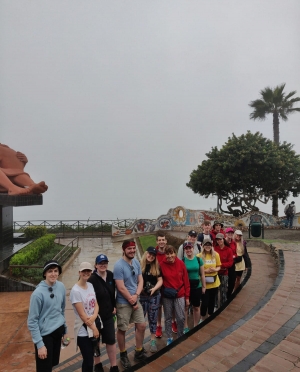 Latest News:
First 2018 Summer School Expedition
Whitburn Academy have landed! The team of 15 arrived safely in Peru and are our first of six schools going on expedition this Summer. Take a look at their blog to keep up to date with their adventure: https://www.vinetrust.org/blog/whitburn-academy-blog-1
Find Out More
Latest News:
100th Home Opening Ceremony
In the spirit of Volunteers' Week 2018, there was a wonderful celebration of the work that our volunteers contribute to in Moshi this week. Our Vision Trip team, led by Vine Trust Chairman Albert Bogle and Vice Chairman Alec Carstairs, took part in the opening ceremony of our 100th home for the family of Eva Maria. This home was the product of the hard work from our April General Home-Building…
Find Out More