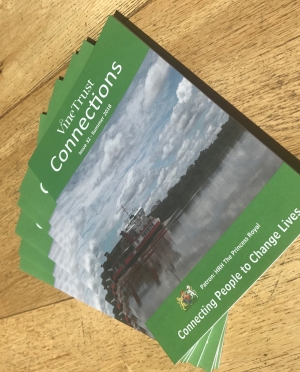 Latest News:
Connections 32 is here!
We are delighted that the latest issue of our newsletter Connections is here! Look out for it the mail or download your copy here: https://www.vinetrust.org/media/connections-newsletter
Find Out More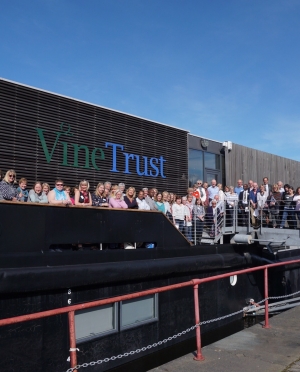 Latest News:
Medical Conference 2018- Thank you!
What a wonderful weekend with our brilliant medical volunteers joining us on the barge for the 2018 Medical Conference. A massive thank you to all who came and made the event a huge success. Great to be together, get updates from the programmes and to be inspired for what is to come.
Find Out More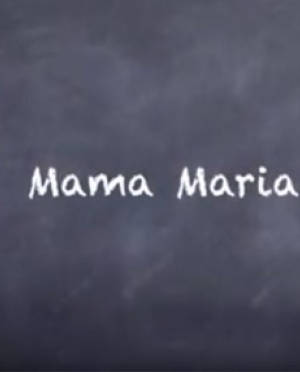 Latest News:
A House for Mama Maria
One of our volunteers from the April General Construction Team shared this video of their time in Tanzania and in the building of a home for Mama Maria. Please click here to watch and share in their experience. If you would be keen to get involved and have your own experience of Tanzania, please go to Home Building Expeditions and find out more information about our October trip.
Find Out More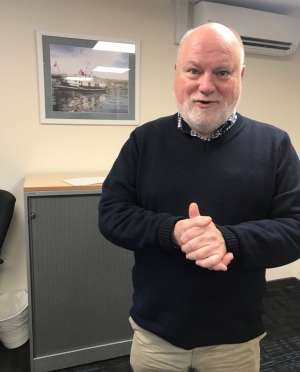 Latest News:
**Vine Trust Double Red Letter Day**
Today, April 10th 2018, is a very exciting and important day for Vine Trust. Not only are we celebrating the visit of the District Commisioner of Moshi, Hon. Kippi Warioba, to the site of the 100th individual home constructed with the support of Vine Trust volunteers, it is also the first day all 3 medical ships, across Tanzania and Peru, are operational simultaneously. Alongside our in-country partners TAWREF (Tanzania Women's Research Foundation),…
Find Out More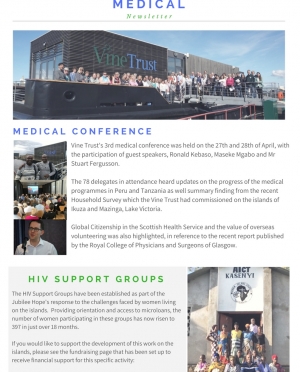 Latest News:
Spring 2018 Medical Newsletter
Vine Trust's latest medical newsletter is now available, including an update on the recent Conference and the HIV Support Groups for women on the islands of Lake Victoria. You can download a copy here
Find Out More