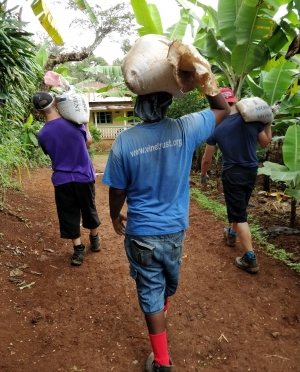 Latest News:
The Sun Sets on Summer School Expeditions
What a summer it has been. Over the course of five weeks, 97 pupils and teachers from six Scottish schools took part in Vine Trust volunteer expeditions to Tanzania & Peru. Working alongside local builders, the teams in Tanzania constructed eight family homes around Moshi while the team in Peru team built a large brick driveway for New Hope Children's Home in Arequipa. A lot of hard work is packed into…
Find Out More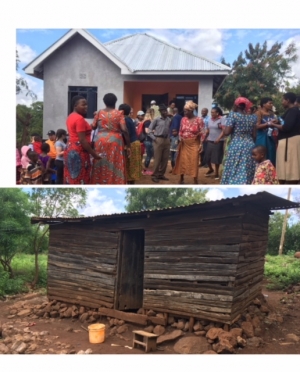 Latest News:
Why it Matters
The image at the bottom was, until last month, a home - not to a family of chickens or even a couple of dogs, but rather a widow and her five children. Sitting in the shadow of Kilimanjaro on the outskirts of Moshi (Tanzania), this is typical of the poverty in which many we help, are living. The image at the top is their new home, built by volunteers from…
Find Out More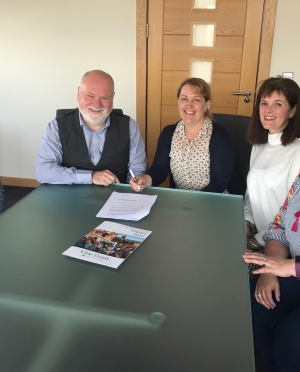 Latest News:
Collaboration with Napier University
Vine Trust is delighted to announce that it has signed a Student Placement Agreement with Edinburgh Napier University School of Health and Social Care. Representatives of the University (photo) visited the Vine Trust Barge to finalise the discussions which have been taking place over the past few months. This collaboration will see Vine Trust and Napier University work together to provide overseas volunteering opportunities in the Peruvian Amazon and Tanzania…
Find Out More
Latest News:
100th Home Opening Ceremony
In the spirit of Volunteers' Week 2018, there was a wonderful celebration of the work that our volunteers contribute to in Moshi this week. Our Vision Trip team, led by Vine Trust Chairman Albert Bogle and Vice Chairman Alec Carstairs, took part in the opening ceremony of our 100th home for the family of Eva Maria. This home was the product of the hard work from our April General Home-Building…
Find Out More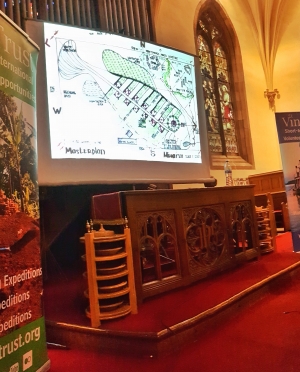 Latest News:
Samuel Limbe Visits Vine Trust
Vine Trust was delighted to welcome Samuel Limbe to an uncharacteristically sunny Scotland from our Tanzanian partners, AICT. We work closely with the African Inland Church of Tanzania on the Jubilee Hope Programme on Lake Victoria. Over the past 2 weeks it has been an honour and a pleasure to work alongside Samuel on some exciting developments in the lake region; keep an eye out for updates soon!
Find Out More