We're back from a busy and engaging weekend at The Gathering 2019!
The weekend was a time to celebrate all that our partners, volunteers, and supporters have achieved this year, and to look ahead to our vision for 2020. We have seen huge progress in our Tanzanian building projects from over 130 homes built in Moshi, to the beginning of our new construction project at the Kazunzu Village of Hope, near Mwanza.
In our medical work, we have continued our innovative and successful medical partnerships on the Peruvian Amazon and Lake Victoria Tanzania, and are delighted to report that together we will have delivered over 2 MILLION medical consultations by the close of 2019.
***
The conference began with a Welcome message from Vine Trust Chair Alec Carstairs and Chief Executive Willie McPherson.
We also heard about Scotland's contribution to the Sustainable Development Goals (SDGs) in an interesting talk given by Scotland's International Development Alliance's Lewis Ryder-Jones (pictured below left, with Vine Trust's Martin Holt).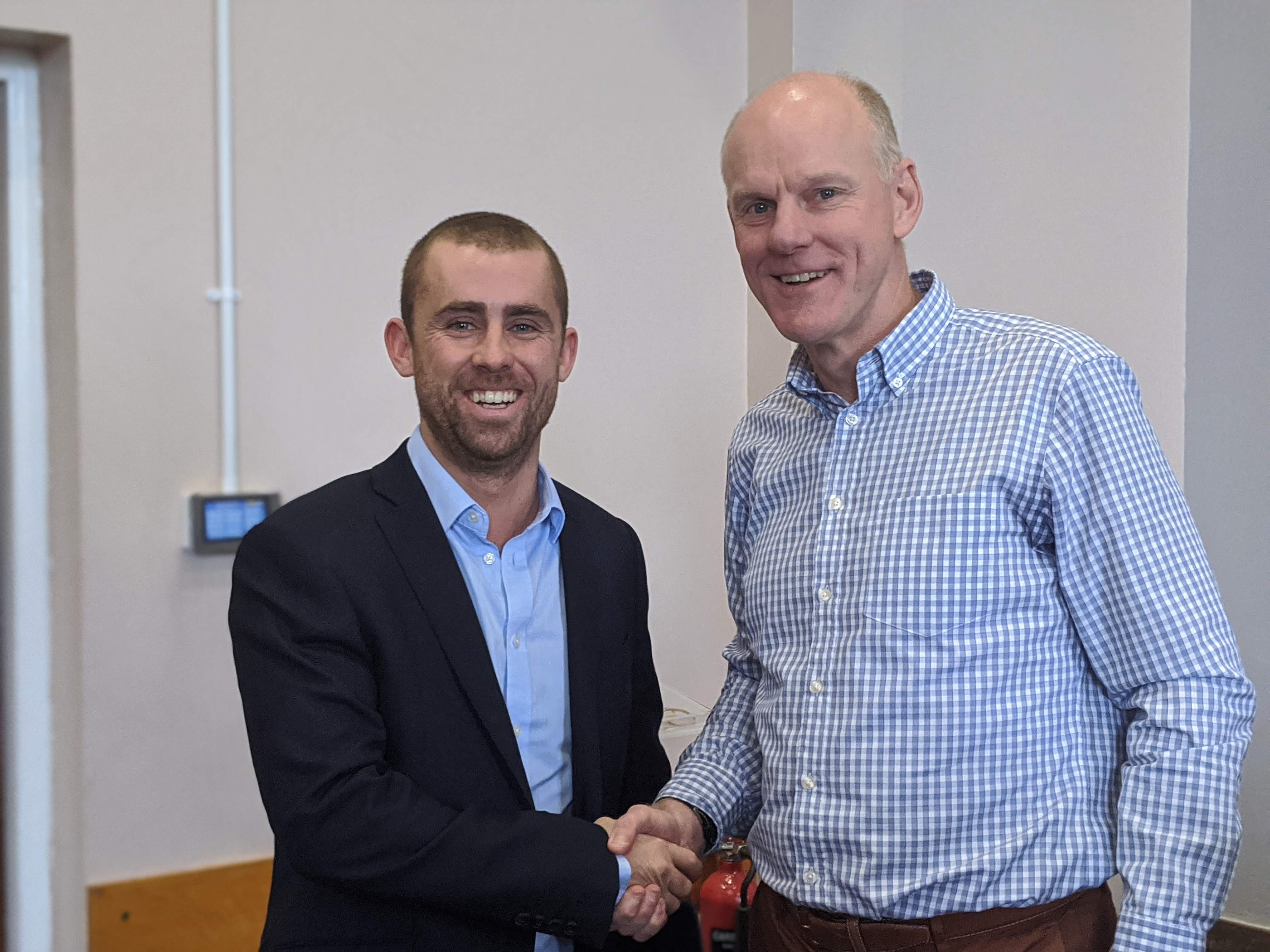 Following the introductory talks, we were delighted to announce the milestone of 2 MILLION consultations given across our medical programmes, with a cake to celebrate! One of our most frequent volunteers Maris was given the honour of the first cut.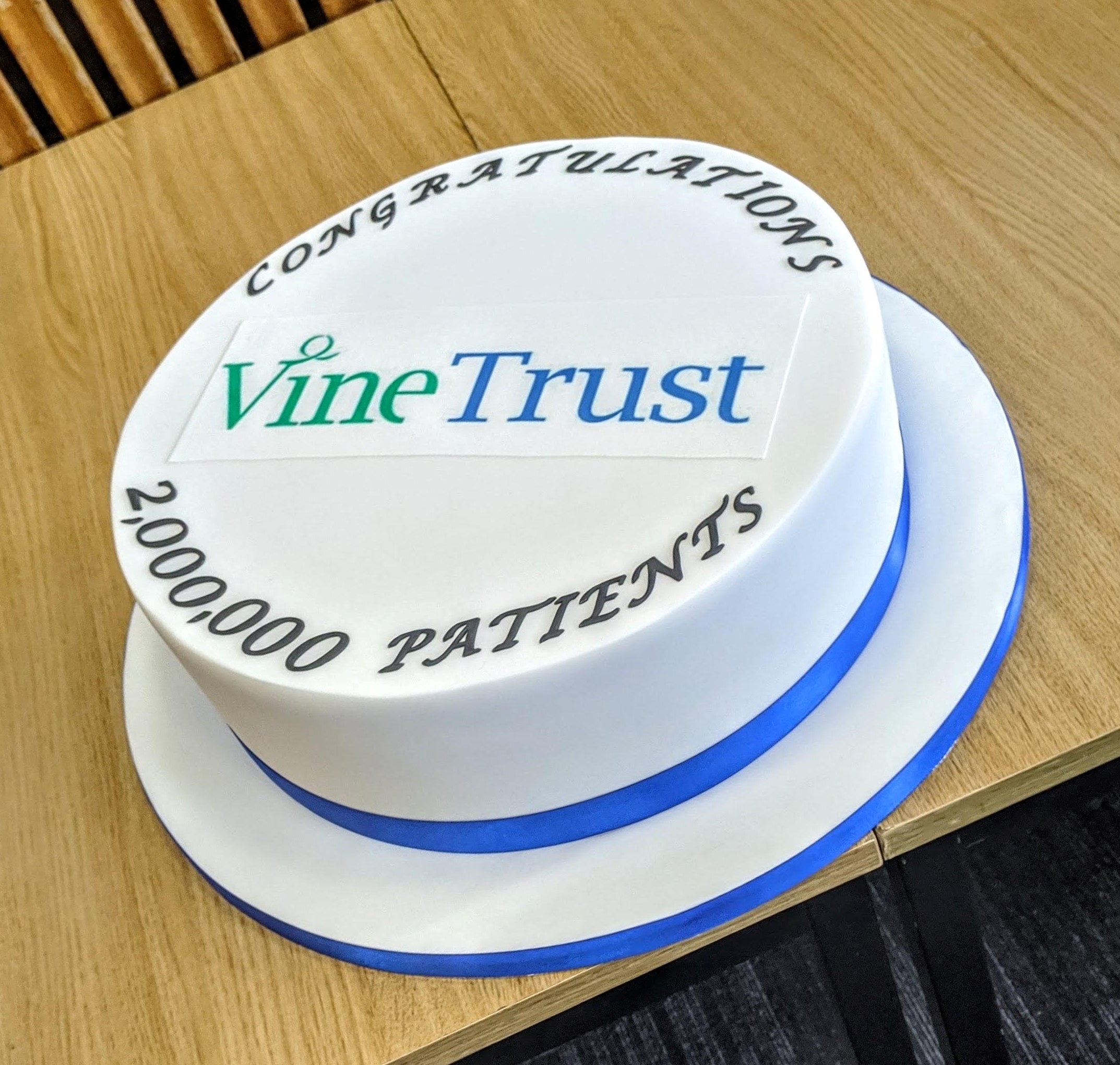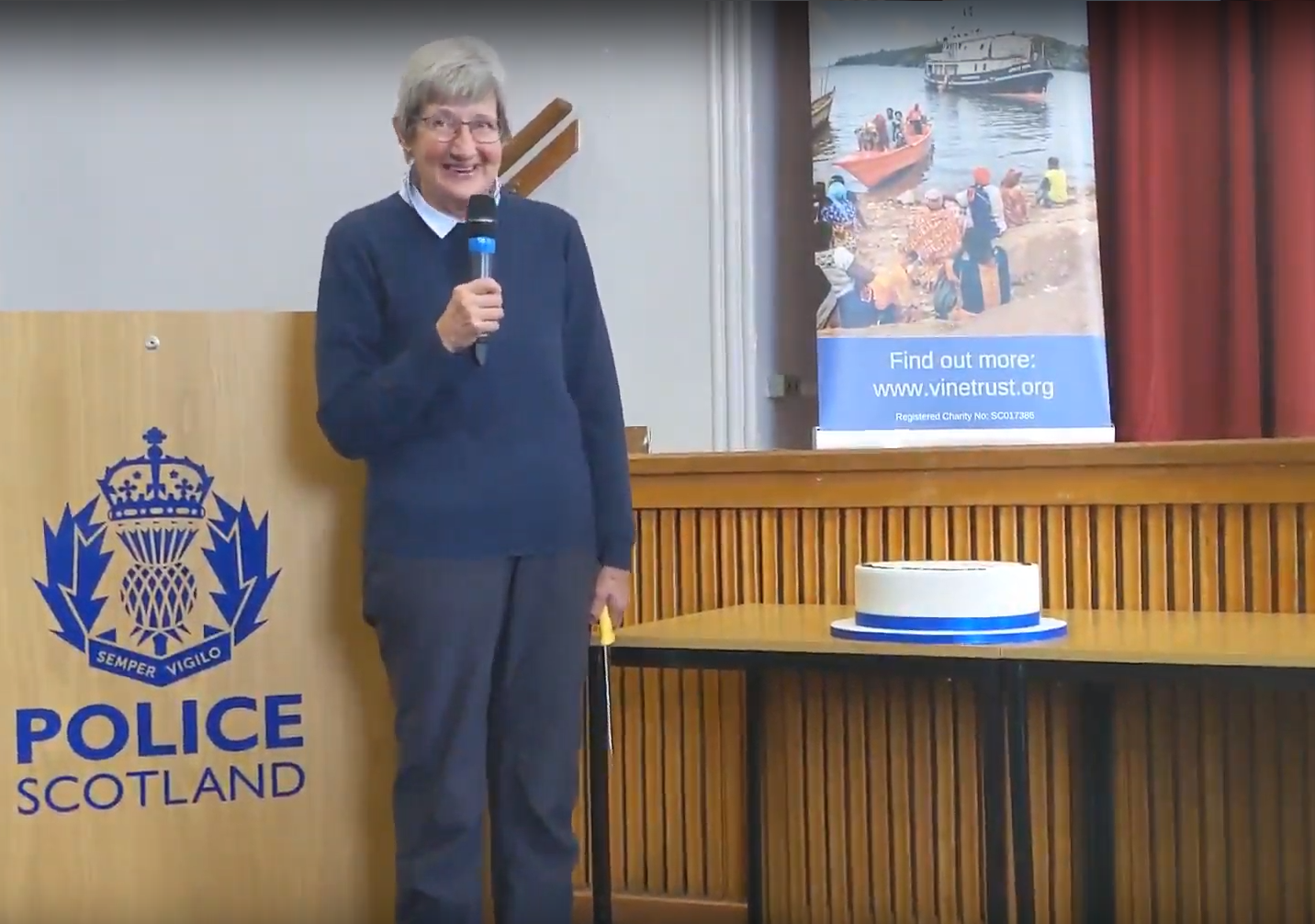 The coffee and cake break then led onto the morning talks, beginining with an update about Kazunzu Village of Hope from our AICT partner Samuel Limbe, and Martin. It was fantastic to see the progress of the first homes, and to hear about the vision for the future of the village.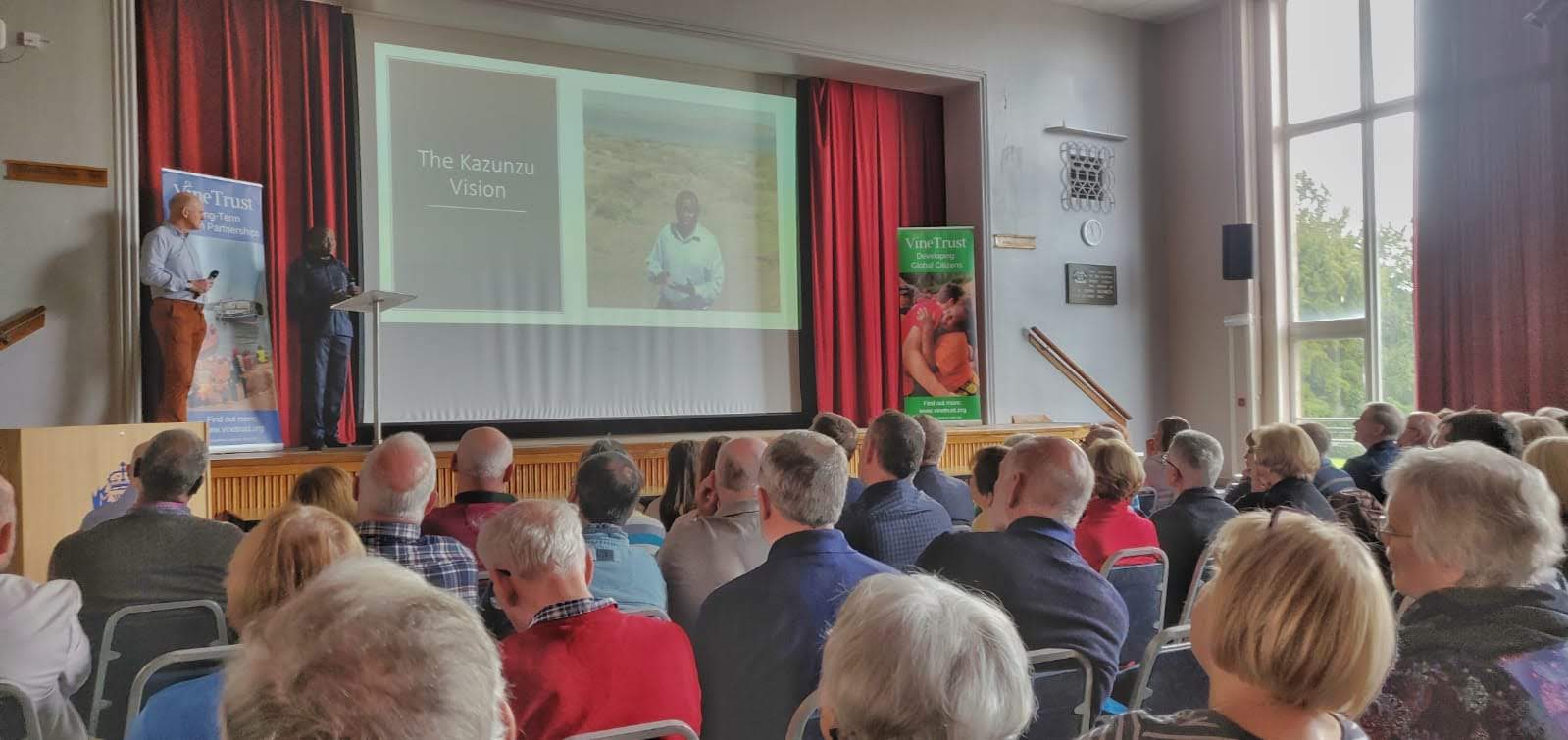 The medical and construction break-outs were a fantastic mix of volunteers, our partners, and supporters sharing about their involvement with the Trust. Just some are highlighted below: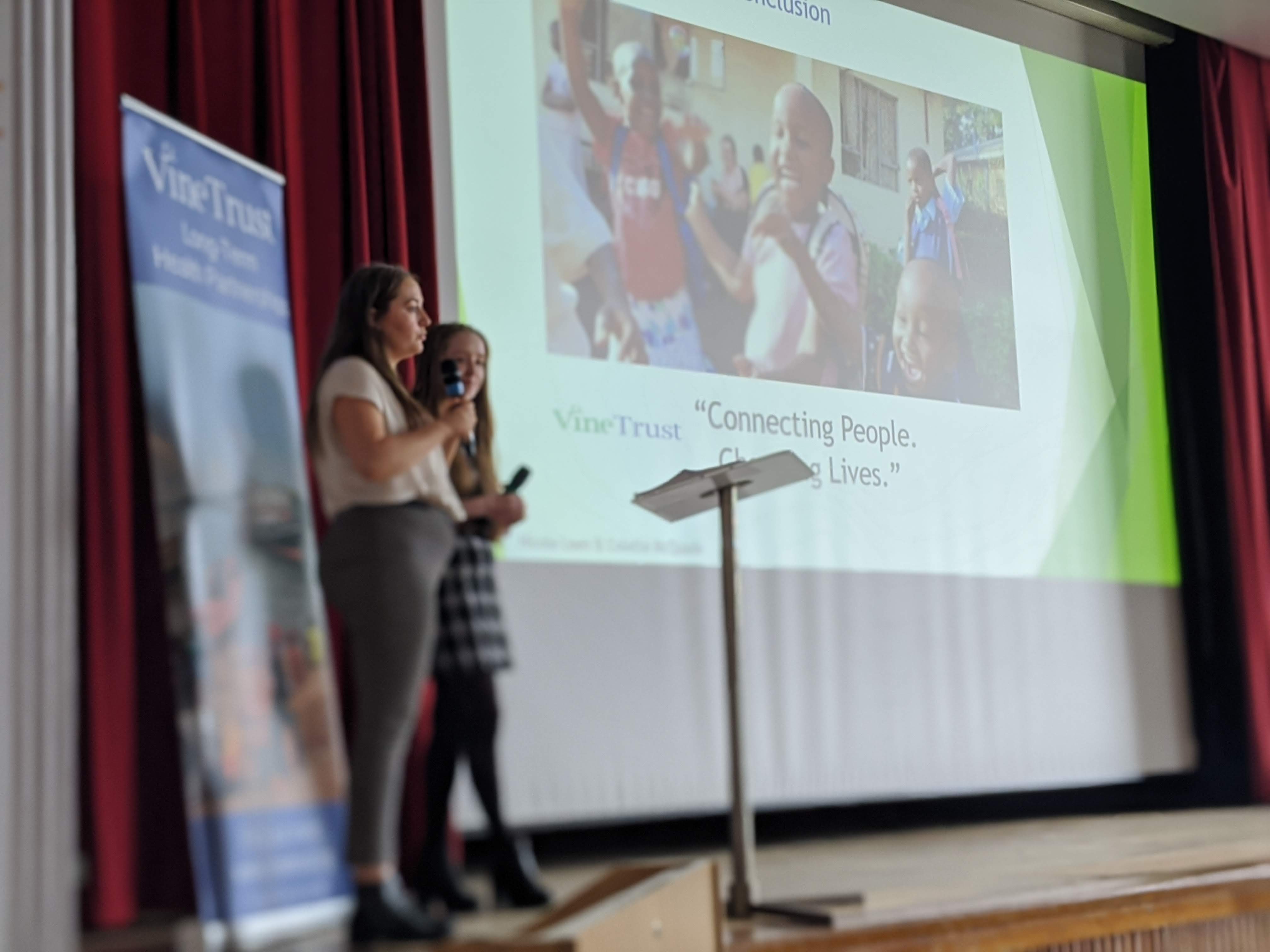 Above: Nicole Loen and Colette McQuade - How Volunteering Changed My View of My Career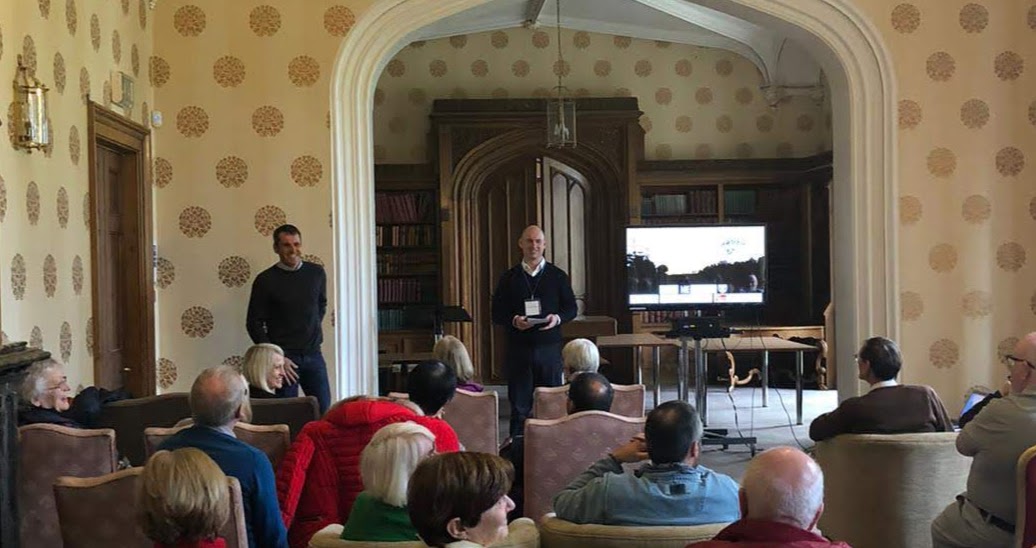 Above: Professor Andrew Brierley - A Multidisciplinary & Multinational Approach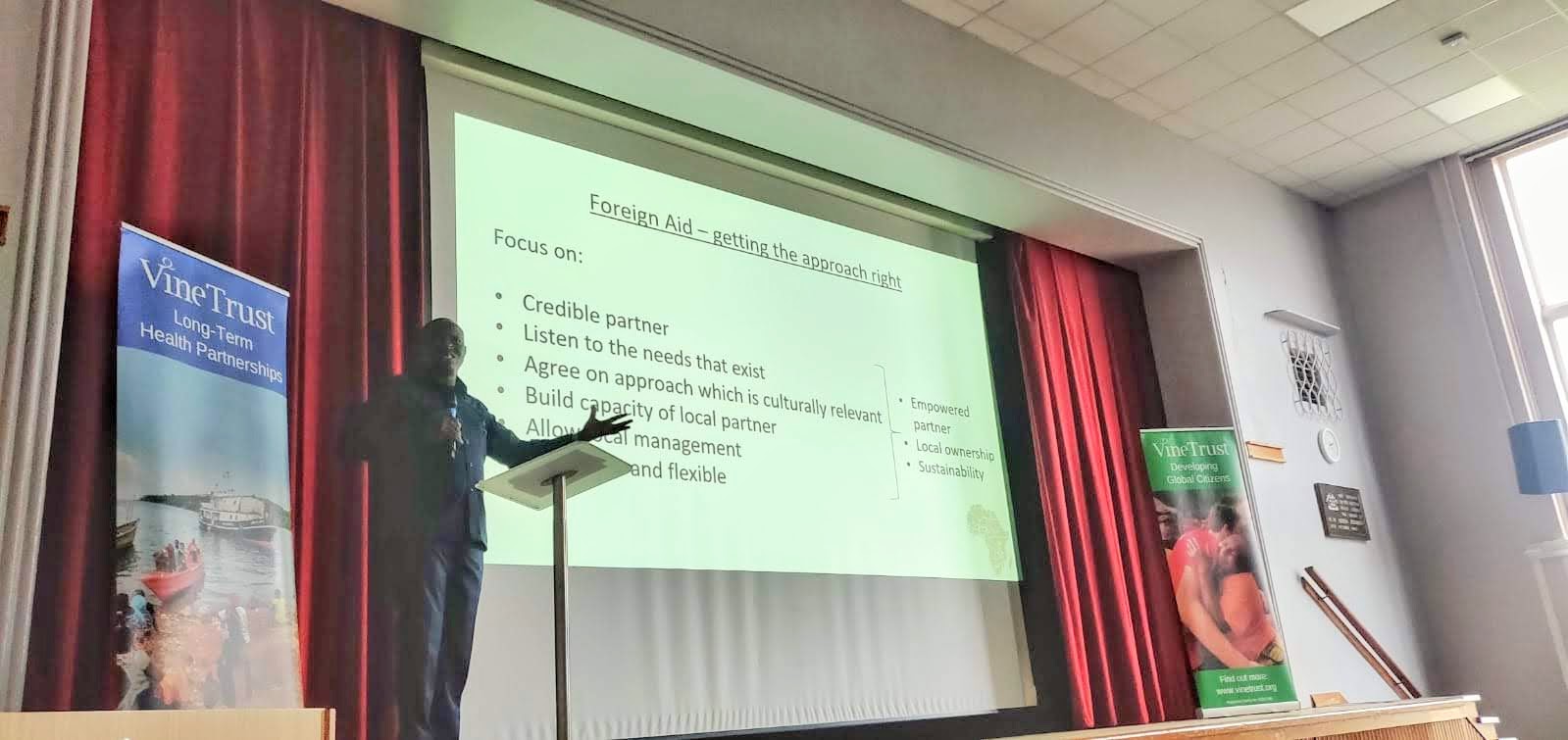 Above: Rev Samuel Limbe - Foreign Aid From An African Perspective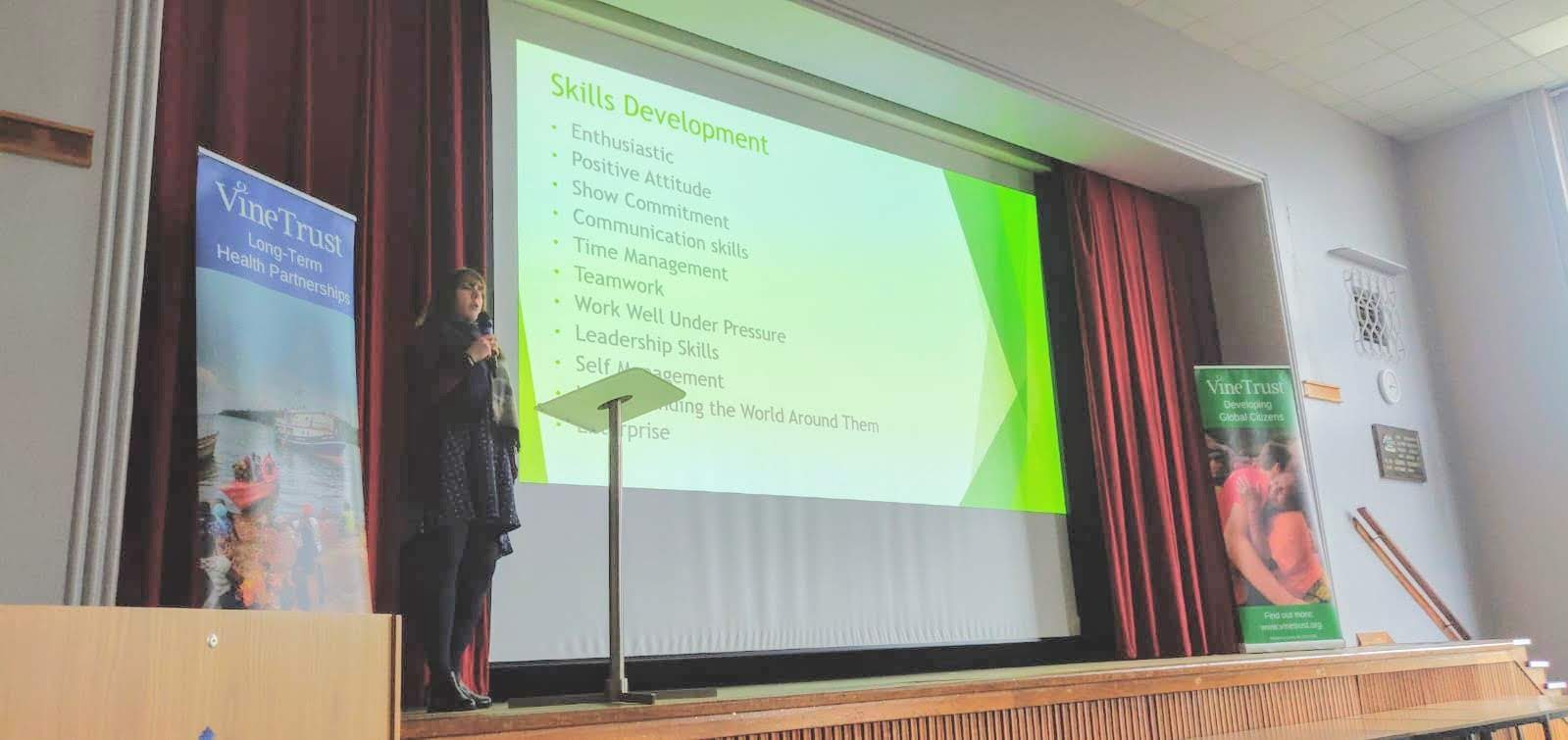 Above: Jenni Knak - The Role of International Volunteering in Education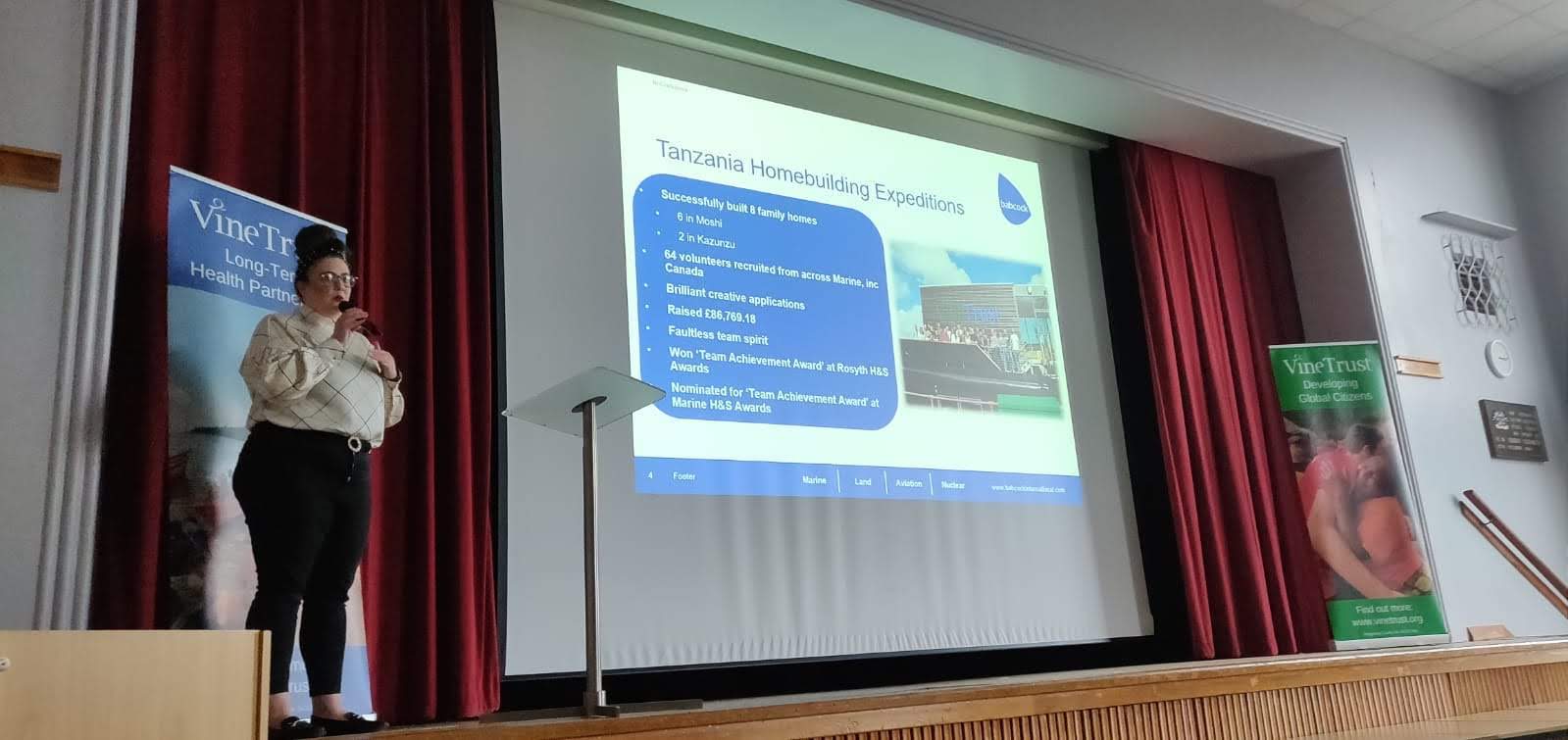 Above: Donna Maplesden - Babcock: A Partnership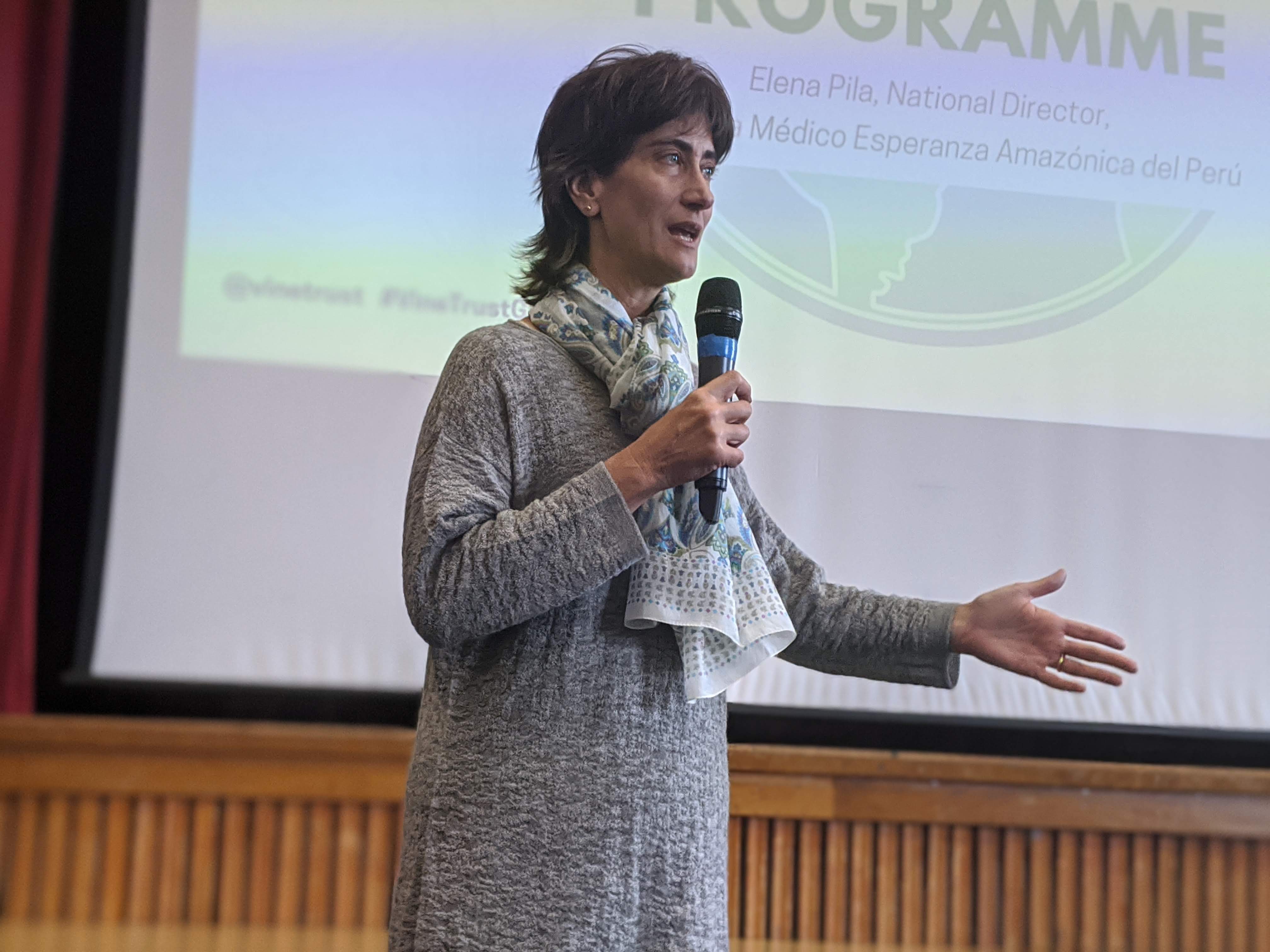 Above: Elena Pila (National Director of the Amazon Hope Programme) - Development in Peru, Update & Future Plans
It was fantastic to share the weekend with supporters who had travelled from lots of different places, including some medical volunteers from Canada!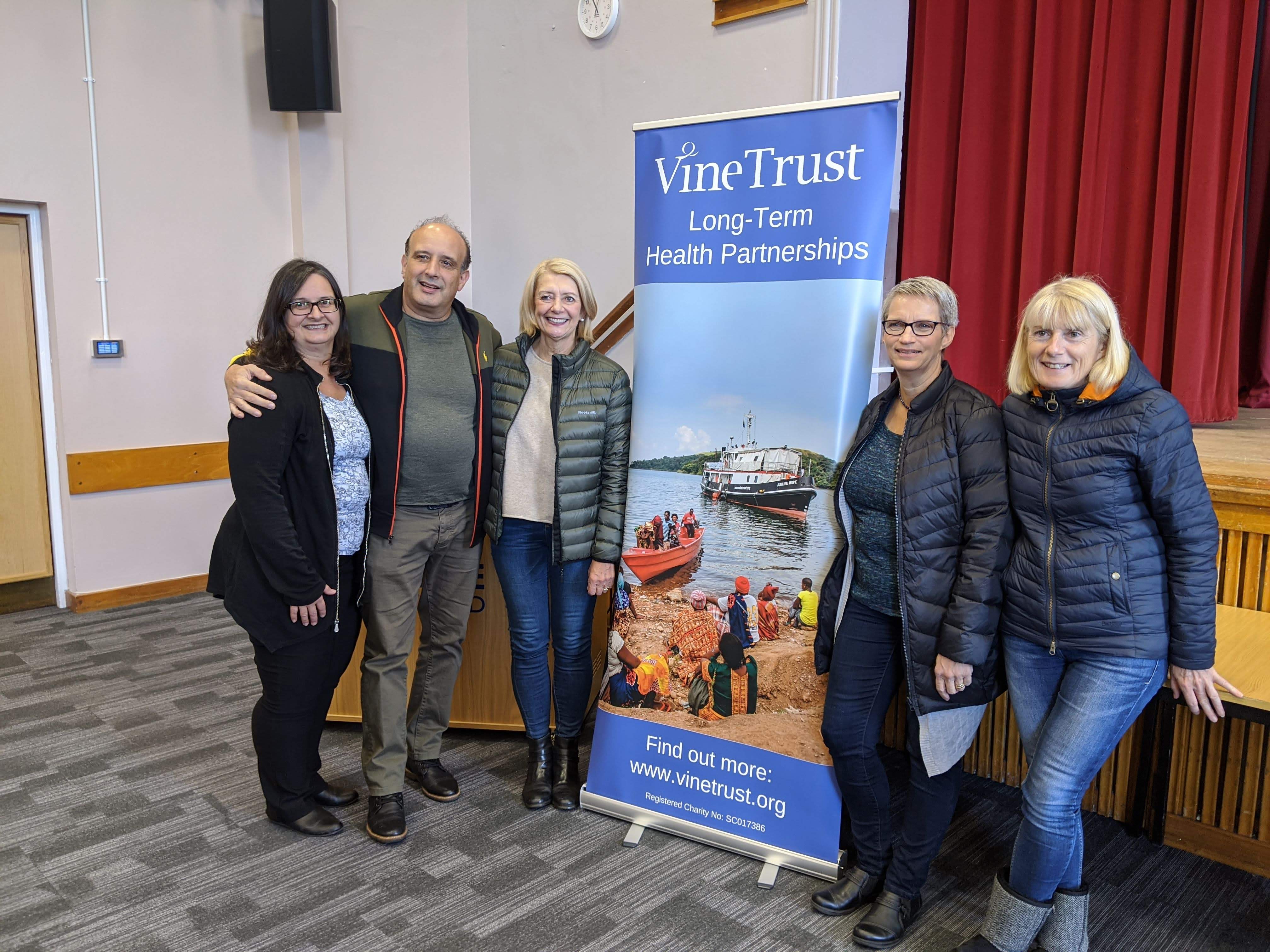 Our Gift Shop was popular, especially our 2020 Calendars (sold by Vine Trust's Duncan). Don't miss out on yours, have a look in our shop here.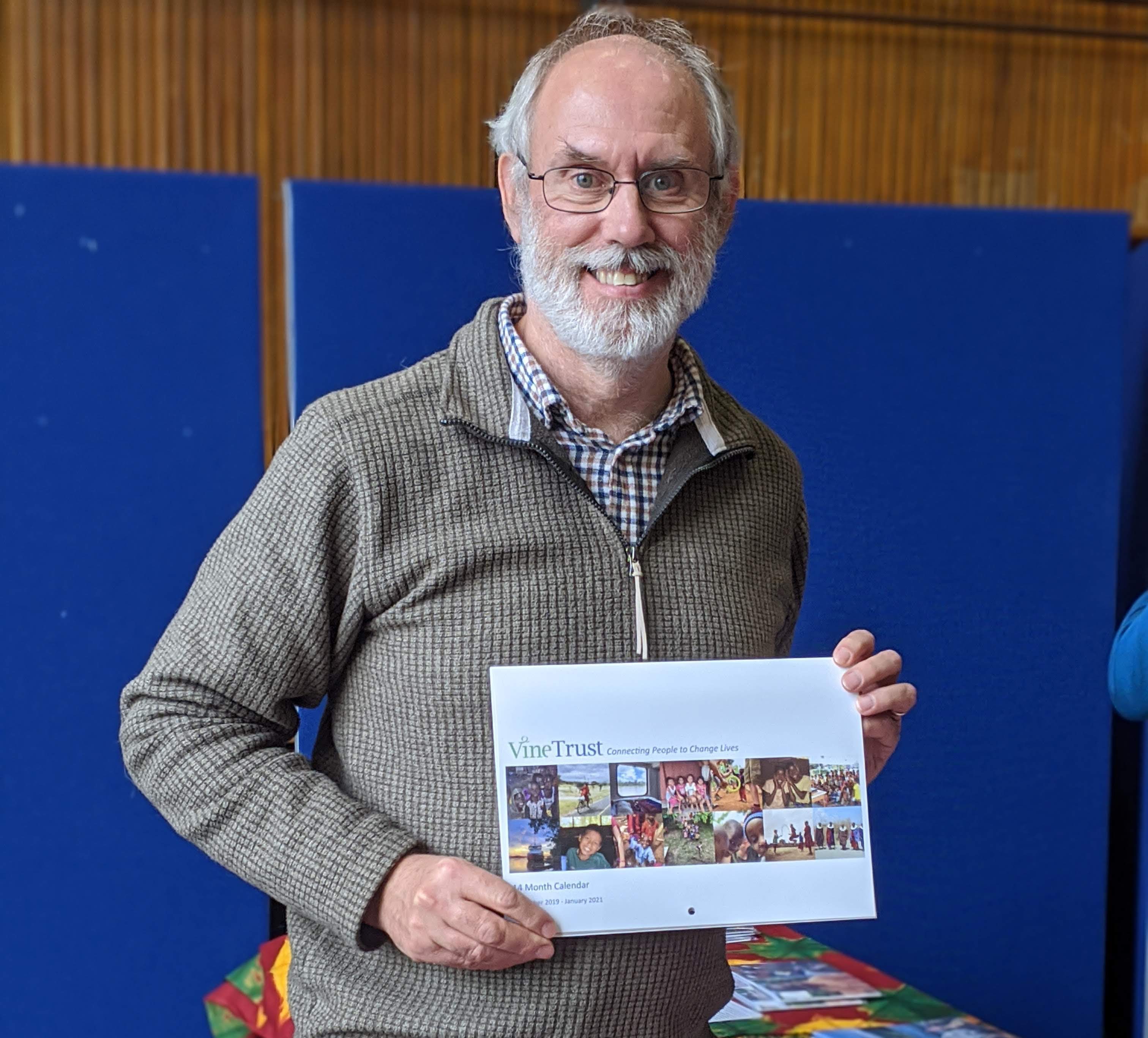 The Closing Session heard from Chief Executive Willie McPherson, Amazon Hope Partner Elena Pila, Tanzania partner Mussa Magwesela, and Chair of the Board Alec Carstairs, on their vision for 2020.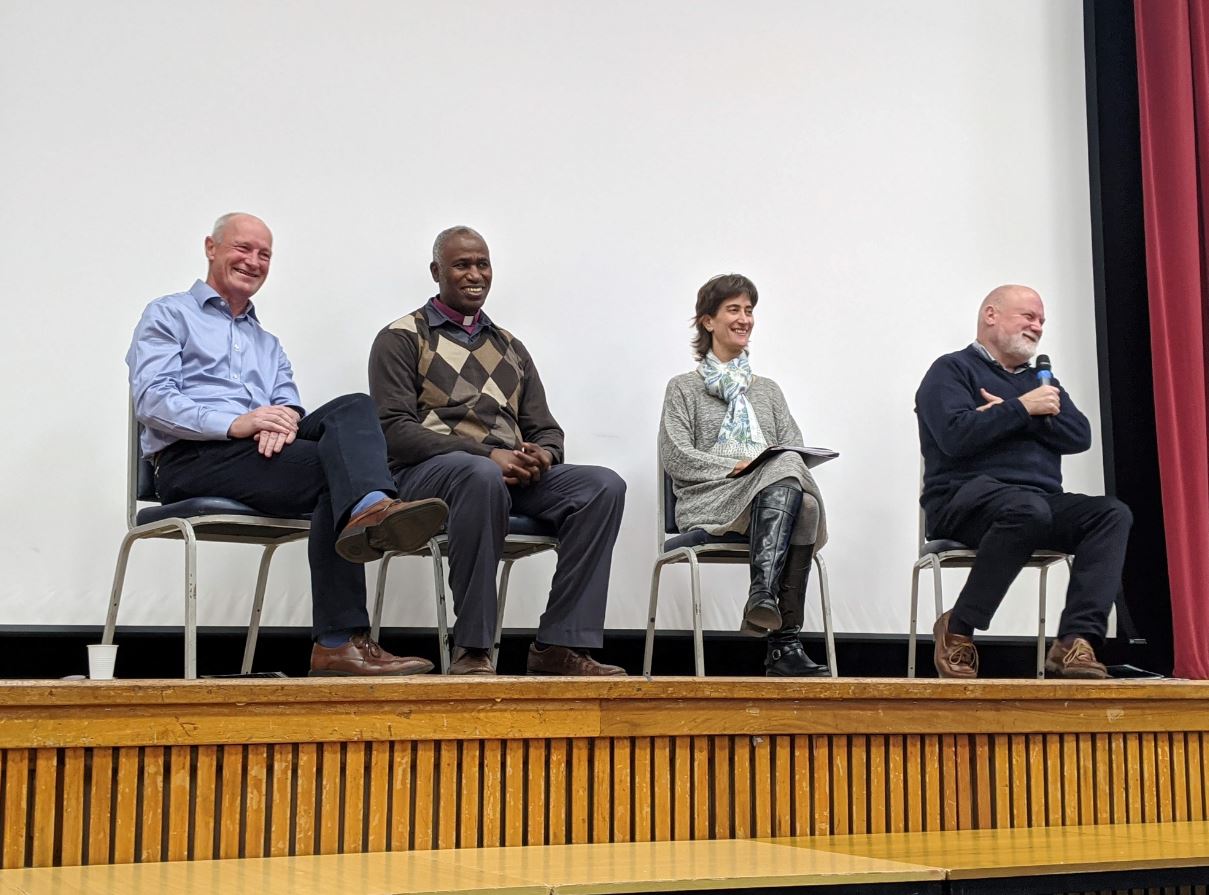 The weekend was a fantastic opportunity to celebrate the achievments of all our partners and supporters and to share time together as a community. We even had the opportunity to show our partners Samuel, Mussa, and Elena, the Branches Gift Shop- the origins of Vine Trust!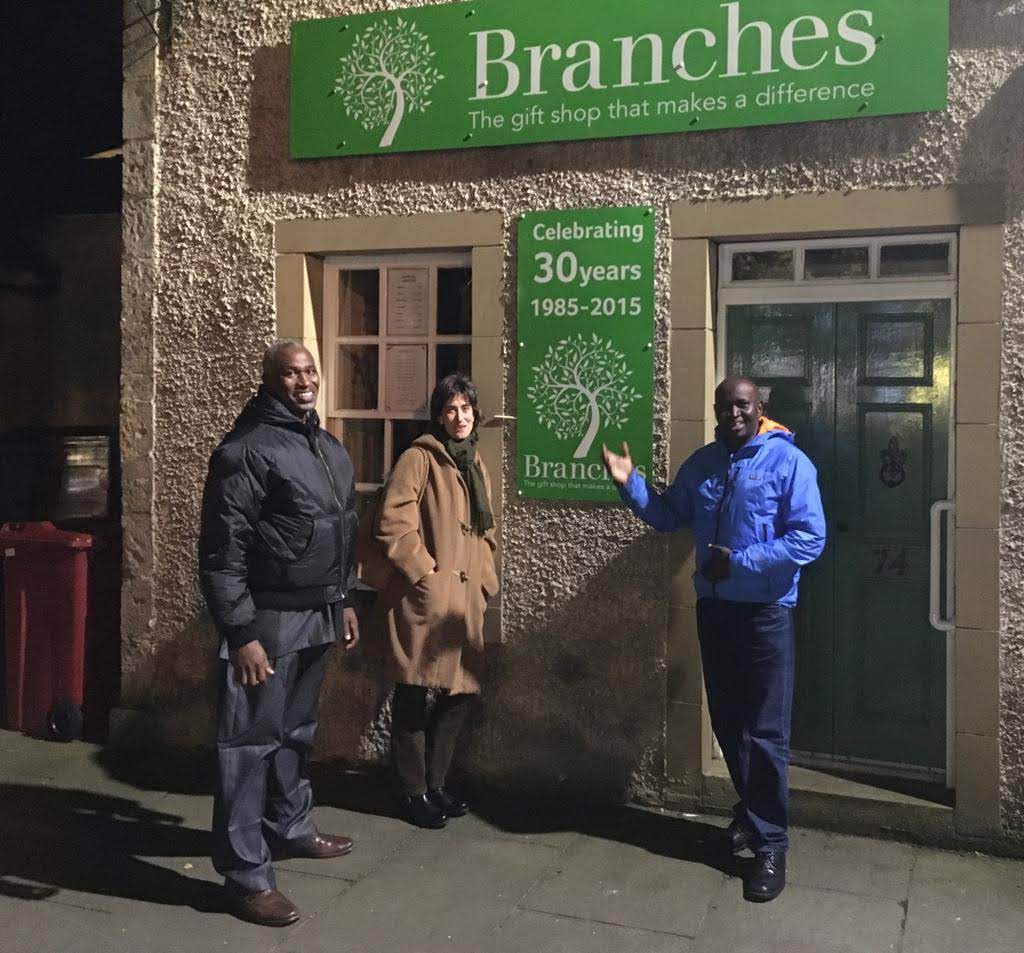 Thanks to all our partners, speakers, supporters and volunteers for their involvement and interest in The Gathering 2019. We look forward to the next chapter in 2020.