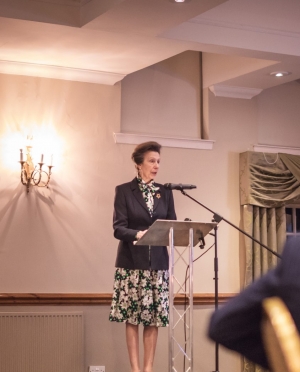 Latest News:
HRH The Princess Royal Launches The Gathering
At Vine Trust, our volunteers and supporters have been central to our previous successes and essential to our future plans and developments. We have been keen to create a Vine Trust Community which will allow us to acknowledge and celebrate past achievements and enthuse and embrace future plans and developments. To help generate such a community, the annual Gathering was launched by HRH The Princess Royal, Patron Vine Trust on…
Find Out More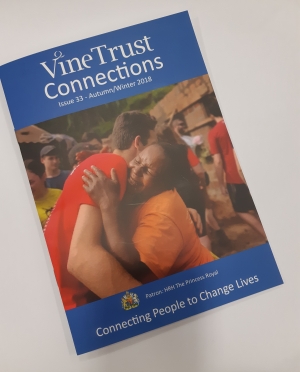 Latest News:
Connections Issue 33
The lastest issue of Connections is now available to read and download. Keep up to date with our medical, home building and school programmes as well as see our 2019 calandar and gift aid cards - excellent Christmas presents. Click here to view.
Find Out More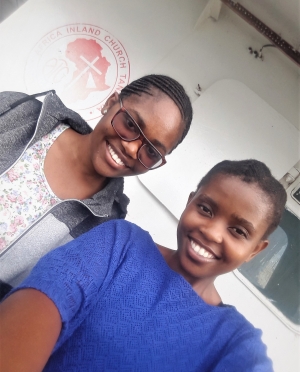 Latest News:
Supporting the development of local students on Jubilee Hope
The Jubilee Hope programme is delighted to have welcomed 2 medical students from Bugando University (Mwanza), who volunteered as part of the recent visit to the island of Bumbire. Opportunities to participate in the development and capacity building of local health workers is something that Vine Trust is deeply passionate about and we hope that these students will be the first of many to benefit from working with the Jubilee…
Find Out More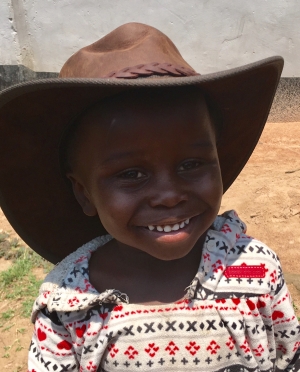 Latest News:
Exciting New Construction Project: Kazunzu Village of Hope
We are excited to announce the launch of the largest building project ever to be undertaken by Vine Trust! Kazunzu Village of Hope will be a centre of excellence in providing a future, education and training, constructed on a piece of land to the West of Mwanza, on the shore of Lake Victoria in Tanzania. The village will consist of clusters of individual homes, housing up to six orphans and…
Find Out More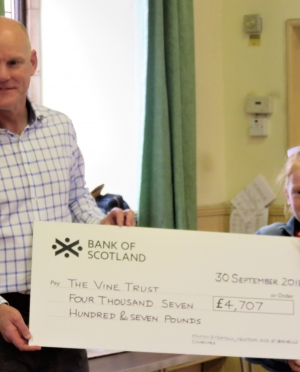 Latest News:
Project Complete !
The Rev Sheila Moir and the Parish Churches of Maxton & Mertoun linked with Newtown linked with St Boswells launched a 3 year project in August 2015 to fundraise to build a home in Tanzania. Their project now complete, Martin Holt (Chief Operating Officer, Vine Trust) attended a United Service at St Boswells to give an update of Vine Trust's work in Tanzania and receive a cheque from Inez McCall…
Find Out More