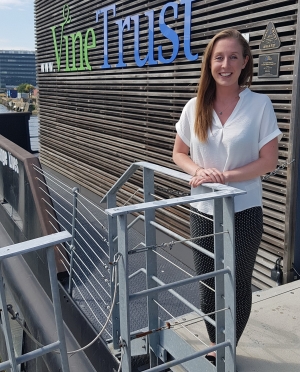 Latest News:
Welcome to: Sinéad Conway!
We are excited to welcome Sinéad Conway to Vine Trust as our new Programme Coordinator. Sinéad has previously completed a masters in International Development and spent some research time in Tanzania, so will feel right at home with our volunteering expeditions. After a busy summer in Tanzania with our school teams, Sinead now joins the team on the Vine Trust barge. As part of the team coordinating our building and…
Find Out More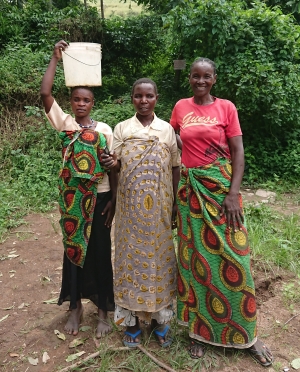 Latest News:
New Partnership to See Safer Water Provision on Lake Victoria Islands
A new partnership is set to address water-related health concerns in the island communities of Lake Victoria. The year-long pilot project will be undertaken by Signpost International, African Inland Church Tanzania, and Vine Trust. For most people on the islands, water for drinking, cooking and cleaning is only accessible from the heavily contaminated lake water. Though there is knowledge of waterborne illnesses, without the resources to treat the water, community…
Find Out More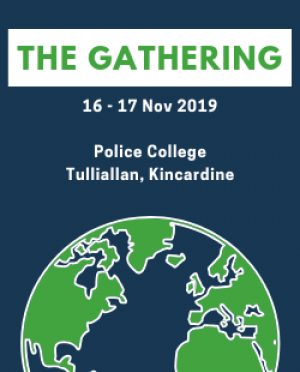 Latest News:
Announcing the Gathering 2019!
Join us for our annual gathering to be part of a global community 'Connecting People to Change Lives'. Through a full conference programme including speakers, energising discussion and ideas sharing, we will celebrate the achievements of the year and look forward to lift-off action on our new 2020s vision. You won't want to miss it. Conference streams for medical, building & school volunteers Engaging future focused discussions • Refreshments…
Find Out More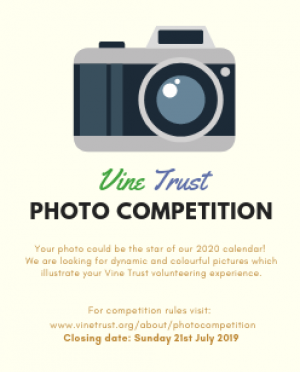 Latest News:
Photo Competition: Vine Trust 2020 Calendar
We are looking for your best photos! We want to see dynamic and colourful pictures which illustrate your Vine Trust volunteering experience. Please read the below instructions and send your entry(s) to admin@vinetrust.org with the subject: Photo Competition. Entry Requirements - The competition is open to all Vine Trust volunteers - The picture may be of volunteering activity or the places and people you connected with. - No more than…
Find Out More
Latest News:
Event: The Vine Trust Story
Our remarkable story includes almost 2 million medical consultations and over 100 homes built for children and families in Tanzania and Peru with the help of many volunteers, staff and our partners. Chief Executive Willie McPherson will be hosting an evening to tell the story of Vine Trust, the lives changed along the way and our 2020s vision for the next five years. This will be held on 5th September for those living in…
Find Out More