Building Expeditions
Make a real difference to Tanzanian communities living in severe poverty and change the lives of some of the world's most vulnerable children and families.
Provide shelter, security and a sense of hope through the construction of individual family homes, empowering communities to overcome severe poverty.
You don't need any previous experience of construction or working in a developing country, just a desire to help make a difference. You'll be working alongside local builders and engineers who will keep you in the right. Whether you join a volunteering team, or tailor a bespoke Vine Trust expedition for your organisation, you will play a key role in promoting sustainable, community-led development in Tanzania.
133
Small Family Homes Built
17,250
Number of bricks handled in 2019 in Moshi, Tanzania
17
Individual Family Homes Constructed in 2019 so far
What Is A Building Expedition?
Our 2-week Building Expeditions are a unique and rewarding way for you to make a practical and long-lasting impact in local Tanzanian communities. We collaborate with our local partners and communities to ensure we best support the most vulnerable children and families through effective and sustainable change.
Get your hands dirty alongside a team of volunteers, digging foundations, mixing cement and building brick walls in conjunction with our local builders.
Engage with the local community and meet the people you are building for.
Immerse yourself in the colour and culture of Tanzania while learning about the harsh realities of extreme poverty.
Download our Expedition Info Booklet, or take a look at our Expeditions Blog.
For further details about costs and travel, please read our FAQs or email Louise
Moshi
Individual homes for vulnerable families & orphans
Teams will work alongside our in-country partners, TAWREF (Tanzania Women's Research Foundation), to support the construction of homes for vulnerable families and orphans in the Moshi rural and urban areas. We have constructed over 100 family homes, providing a brighter future for our beneficiaries and their wider communities.
Mwanza
Kazunzu Village of Hope
Kazunzu Village of Hope is an exciting new project launched by Vine Trust in Autumn 2018, with our first teams travelling to Kazunzu in 2019. The village will consist of clusters of individual homes, housing orphans and a 'mama' figure to allow them to grow in a stable family environment. A vocational training centre will provide hands-on learning opportunities for those in the village and the broader community. Schooling will be provided in the later phases for the children living at Kazunzu and the surrounding farms and villages.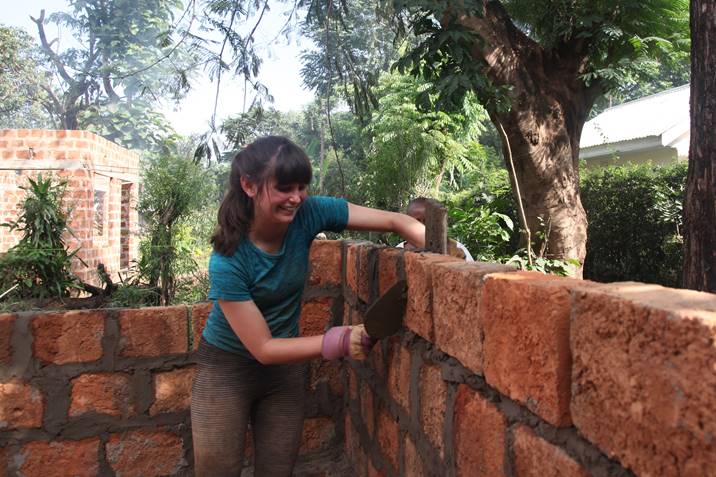 Exploring Tanzania
The focus of your expedition will be on construction, but there are also opportunities to discover the local history, culture and wildlife. Trips to a variety of cultural visitor attractions are included in the expedition, and there is also a chance to sign up for an optional safari to view Tanzania's stunning landscapes and incredible wildlife.
Cost
The cost per person in 2019 is £1,490. This includes:
transport within Tanzania, food and water, accommodation, entry to visitor attractions, support from UK based and Tanzania Vine Trust staff and a minimum £400 contribution towards building materials and wages for local builders in Tanzania
Not included:
international flights (we will book the flights to access charitable rates), any immunisations and anti-malarial tablets required, visa entry (currently $50 USD), the optional safari with KLM Safaris.
Please note that we are unable to accept CAF, Charities Trust, Stewardship or Give As You Earn (GAYE) or 'payroll giving' as payment towards expeditions.
.(JavaScript must be enabled to view this email address) to find out more about our Building Expeditions.
Help Build a Brighter Future
Vine Trust Projects
Vine Trust have supported our local partners in the construction of over 80 individual homes, as well as 3 larger children's centres:
Kimashuku
Kimashuku is a parish just outside central Moshi. The church there had a vision to build a children's home. In 2011, with help from two Vine Trust work parties joining the local builders and great community involvement from parish volunteers, a home for 15 children was completed. In 2014, a second larger home for 30 children was opened, built with help from Vine Trust school groups and expedition teams.
Njia Panda
This parish is located in a very dry area near the border with Kenya. The church is currently looking after between 250 and 300 children in their community. Work has been completed on a home for 50 children, but this is only the beginning of addressing the need in this greatly impoverished area.
Fuka
The local community originally began funding school places for a number of children, but due to the high costs of such a task decided that it would be cheaper if they started their own school – and that is exactly what they did! There are now over 400 children who attend their primary school. A home for vulnerable children and orphans was completed in 2013, where over 30 orphaned children currently live.
Team-Building For Organisations
Vine Trust offers Building Expeditions tailored for teams from companies, organisations and community groups. These programmes provide a unique opportunity to build stronger working relationships and to enhance personal and professional development.
Working with a group of 18 to 25 volunteers, we can arrange an expedition that suits your team. We will work closely with you to organise a bespoke placement that is challenging, fulfilling and enjoyable for everyone involved.
Supporting communities at local, national and international levels, our expeditions are able to meet many organisations' corporate social responsibilities.
Our In-Country Partners
It is important to Vine Trust that we ensure we are supporting work of the communities and organisations at the grassroots of those most in need through the collaboration of local churches and NGOs. We work closely alongside three local organisations in Tanzania:
TAWREF
TAWREF, or Tanzania Women's Research Foundation, is a national organization based in Moshi, Tanzania, which conducts evidence-based interventions informed by research using community driven interventions to transform the lives of marginalized populations particularly children, young people and women. Vine Trust supports TAWREF's work through the construction of individual family homes for vulnerable families and orphans in central Moshi and Moshi rural areas, engaging with UN Sustainable Development Goal No.11.1: access for all to adequate, safe and affordable housing.
Our aim was to complete 100 homes by the end of 2018; with the support of our volunteers, we reached this milestone in April of 2018, 8 months ahead of schedule.
ELCT
The Evangelical Lutheran Church of Tanzania works across the country in poverty alleviation and environment protection projects. It has 23 hospitals and more than 140 health centres and dispensaries spread across Tanzania, as well as universities, schools and orphanages. Vine Trust was involved in the construction of three children's orphanages as volunteers worked closely with the Northern Diocese in Moshi.
AICT
Vine Trust has worked closely with the African Inland Church of Tanzania on the Jubilee Hope Medical Programme on the islands Lake Victoria. Working together in a "place-based" approach, we are working alongside AICT on the construction of Kazunzu Village of Hope, a self-sustaining community on the shore of Lake Victoria.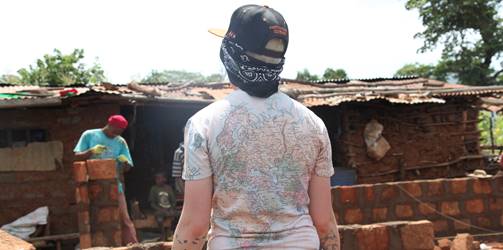 Frequently Asked Questions