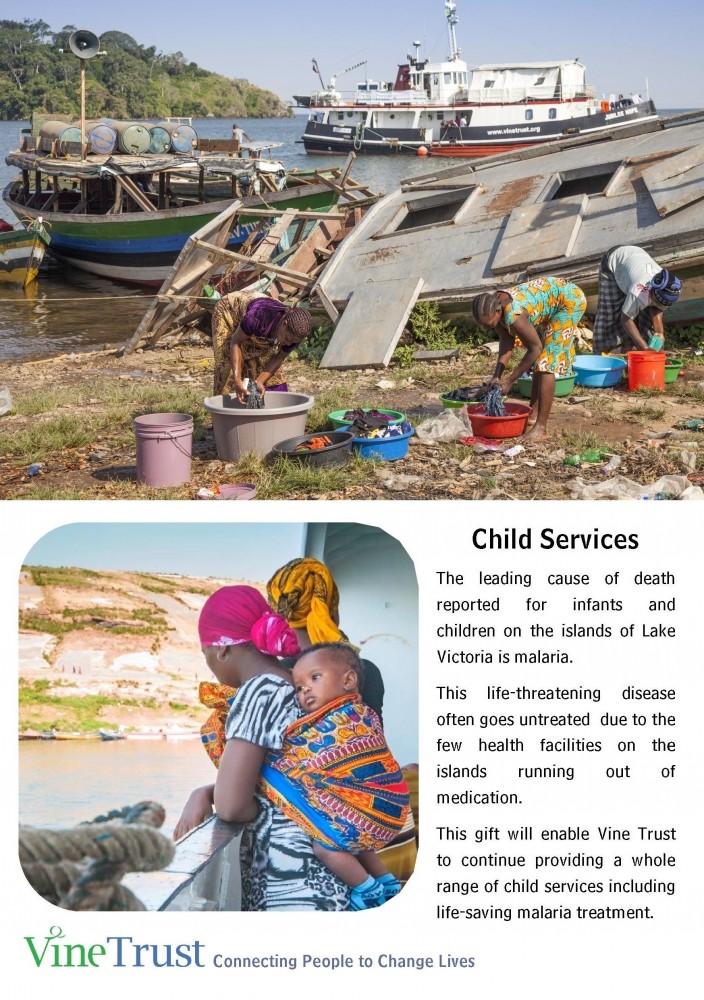 Child Services
From £10.00
The leading cause of death reported for infants and children on the islands of Lake Victoria is malaria. This life-threatening disease often goes untreated due to the few health facilities on the islands running out of medication. This gift will enable Vine Trust to continue providing a whole range of child services including life-saving malaria treatment.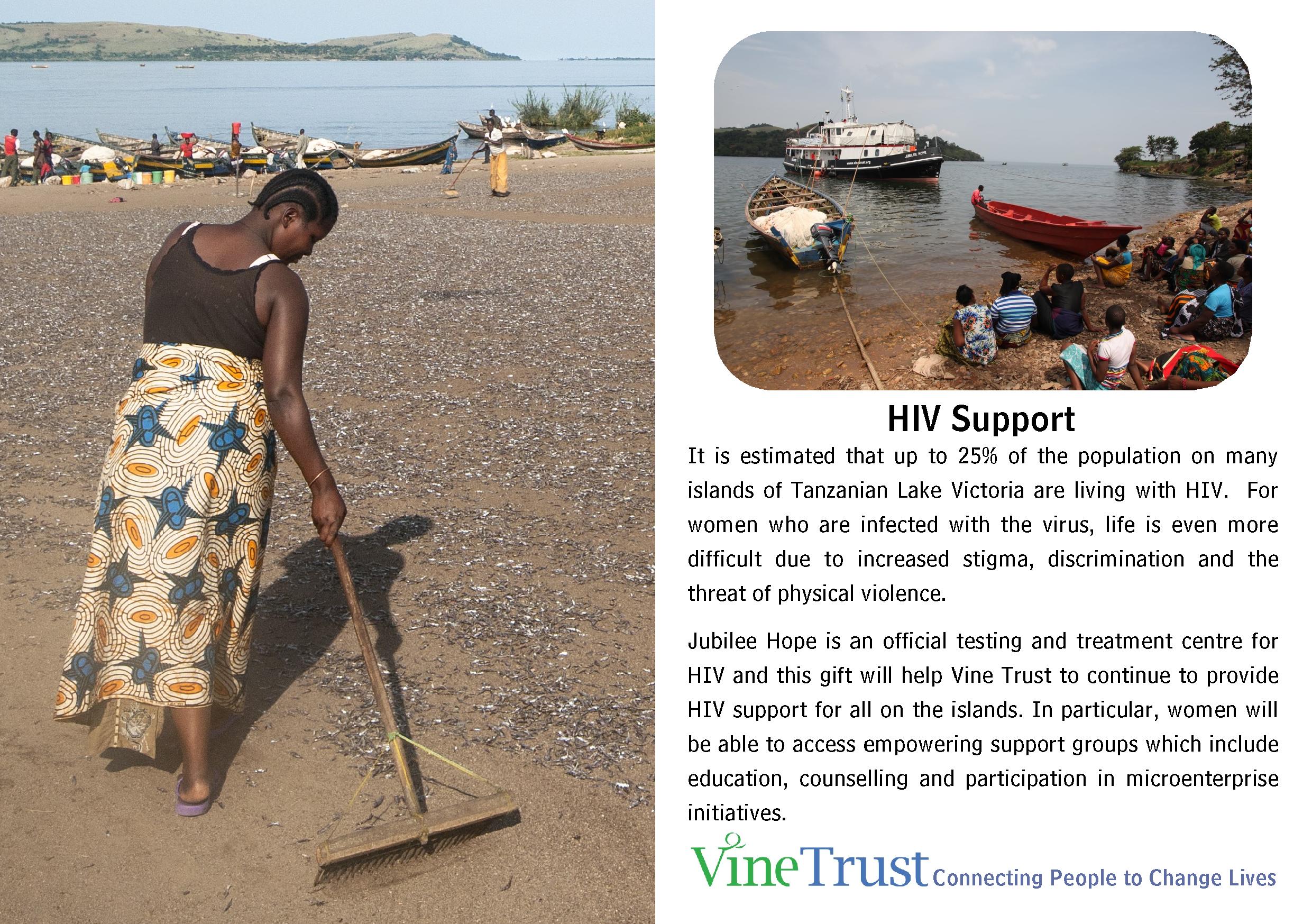 HIV Support
From £20.00
It is estimated that up to 25% of the population on many islands of Tanzanian Lake Victoria are living with HIV. For women who are infected with the virus, life is even more difficult due to increased stigma, discrimination and the threat of physical violence. Jubilee Hope is an official testing and treatment centre for HIV and this gift will help Vine Trust to continue to provide HIV support for all on the islands. In particular, women will be able to access empowering support groups which include education, counselling and participation in microenterprise initiatives.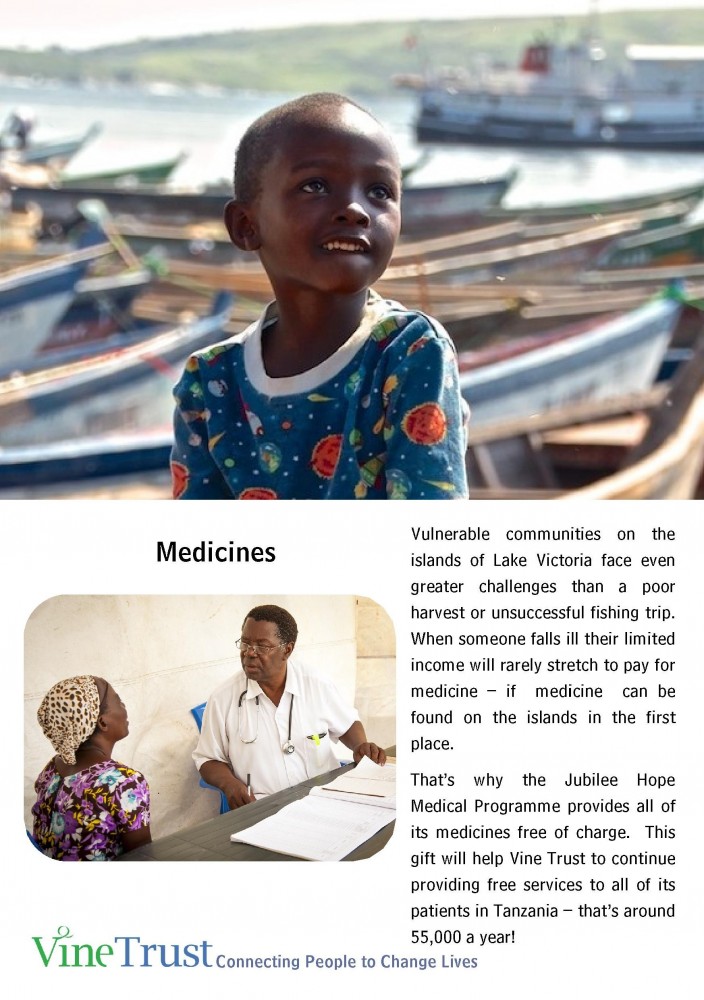 Medicines
From £5.00
Vulnerable communities on the islands of Lake Victoria face even greater challenges than a poor harvest or unsuccessful fishing trip. When someone falls ill their limited income will rarely stretch to pay for medicine – if medicine can be found on the islands in the first place. That's why the Jubilee Hope Medical Programme provides all of its medicines free of charge. This gift will help Vine Trust to continue providing free services to all of its patients in Tanzania – that's around 55,000 a year!