Every year, charities like Vine Trust depend upon the generous donations and fundraising of its supporters but the 'normal' bake sales, marathon events, coffee mornings have just not been possible over the past year or so. However, despite the restrictions, many of Vine Trust's supporters have used their creativity, sacrificing their time and hard work to look for new ways to raise funds in these difficult circumstances. With spring arriving, the weather (hopefully) getting better and many of the restrictions planned to be relaxed in the coming weeks, we'd like to share one such example with you, in the hope that it may encourage and also inspire you to connect with others about the work of Vine Trust…
Dr Lois Sproat has visited both the Amazon Hope and the Jubilee Hope medical programmes which Vine Trust partners with in Peru and Tanzania. As well as travelling to join the expeditions, Lois has also held events to raise funds over the past few years for the programmes and also to help other volunteers, including hosting summer garden parties at her home.
Rather than allow the COVID restrictions to get in the way, Lois embarked on an ambitious and highly creative 'virtual' garden party instead. Invitations were sent out to friends and family to purchase boxes filled with scones, jam, cream, sandwiches and cakes which were available for delivery or socially-distanced collection. Blessed with a beautiful sunny day at the end of June, the many boxes were collected and distributed, to be enjoyed in small groups across the community. Many who took part shared photos of them enjoying the virtual party in their home gardens, and Lois even held a raffle in the afternoon.
The whole event proved to be a wonderful opportunity to connect friends and family, enjoying their own mini garden parties which were also part of a much larger activity – and all with the ultimate aim of raising funds to support the work of Vine Trust.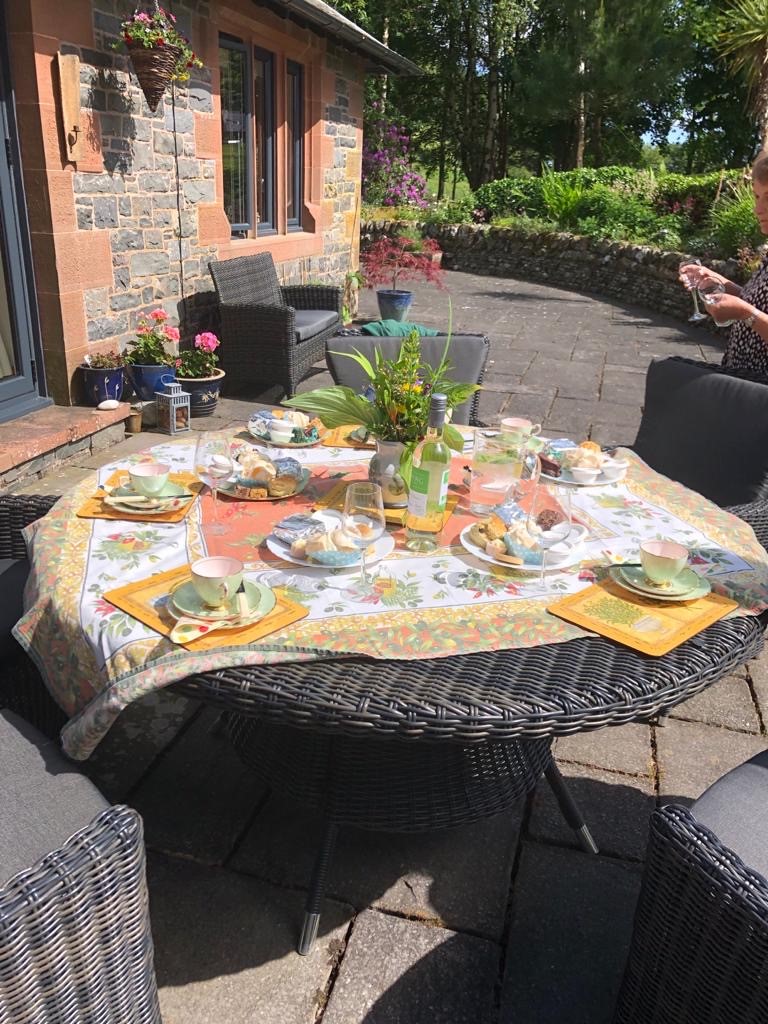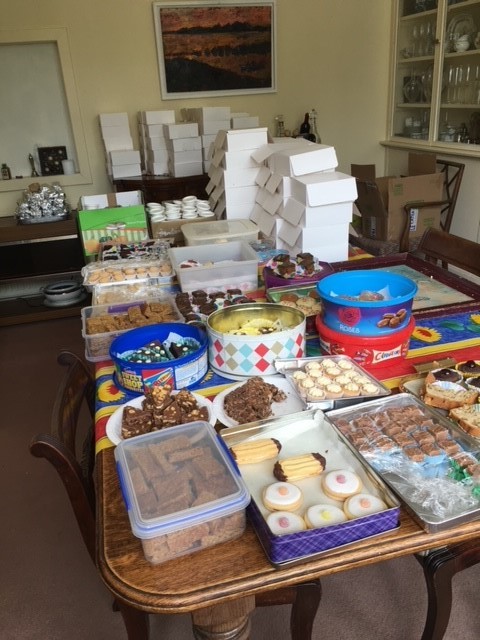 Later in the year, inspired by the success of this event, Lois decided to organise some virtual tea & coffee catch-up meetings with friends. Emails were sent out to friends to see if they would like to join Lois for a chat over tea/coffee over Zoom as part of a fundraising event. In the end, 9 different small groups of 3-4 people took part in these virtual events, with everyone being incredibly generous in their support.
The hard work, sacrifice, dedication and faithfulness of our volunteers continues to be a huge source of encouragement to all at Vine Trust.
Despite the restrictions, both these events truly did fit with Vine Trust's aim to 'connect people to change lives'. What creative ways could you use to share with others about the work taking place and raise funds to support the programmes in Peru and Tanzania?