At Vine Trust, our volunteers and supporters have been central to our previous successes and essential to our future plans and developments. We have been keen to create a Vine Trust Community which will allow us to acknowledge and celebrate past achievements and enthuse and embrace future plans and developments. To help generate such a community, the annual Gathering was launched by HRH The Princess Royal, Patron Vine Trust on Friday 23rd November.
The inaugural Gathering took place at the MacDonald Houstoun House Hotel, Uphall, West Lothian. The evening was enjoyed by 140 people with a drinks reception and dinner. The event was opened by the Very Rev Albert Bogle who formally launched The Gathering. Following dinner, there was video presentation and HRH The Princess Royal spoke about the work of the Trust and the importance of volunteering.
To celebrate the fantastic efforts of our volunteers and our VT community, Martin Holt (Chief Operating Officer) introduced a few awards and invited HRH The Princess Royal to present them. The awards all demonstrate the achievements not just of 2018, but of sustained delivery over a number of years:
Amazon Hope 2 set sail from the Clyde in 2006 and at the end of October this year the 1 million consultation mark was reached. Many people have helped to make this possible.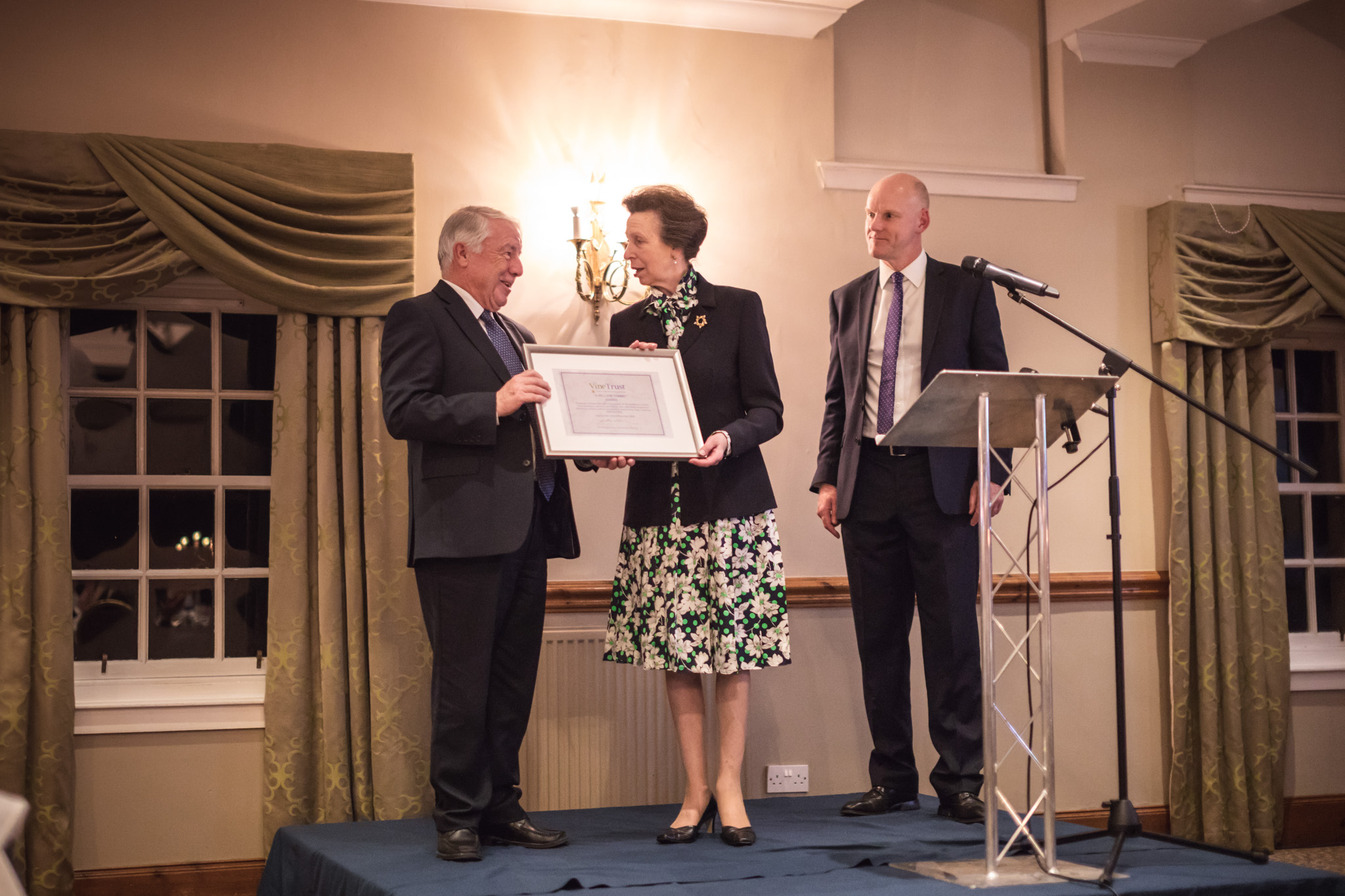 The "A million Thanks Award" was received by Robert Marshall (Naval Architect) on behalf of all those who have contributed to this wonderful achievement.
To recognise an individual who is the first person to volunteer with each of our medical, school and building programmes. A lady who is a real source of inspiration for us as a volunteering charity.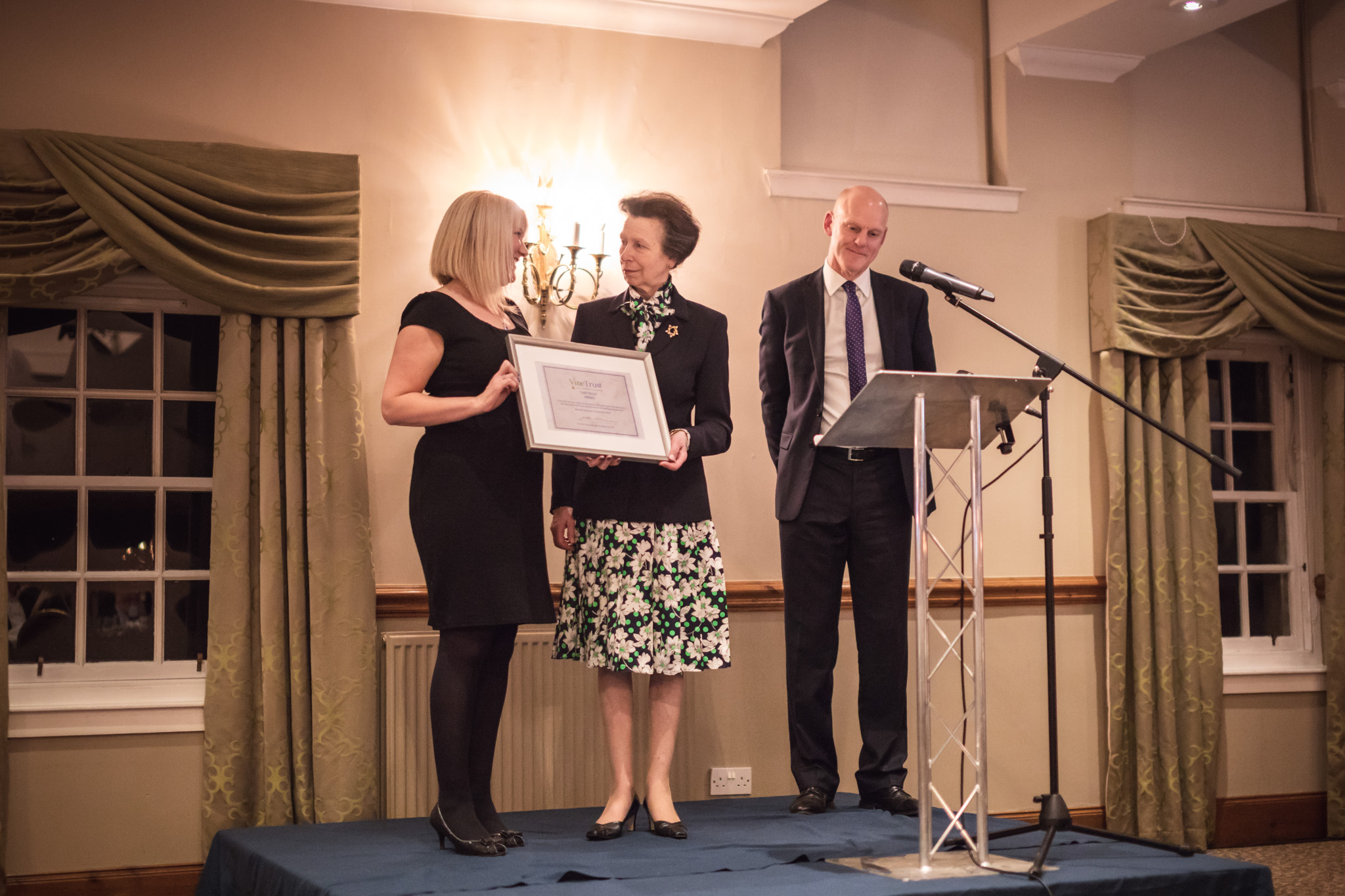 The "Hat Trick Award" was presented to Dawn Gilles.
In 2019 we will pass the milestone of 1,000 school pupils and teachers volunteering with the Vine Trust. To celebrate the fabulous contribution young people have made as volunteers: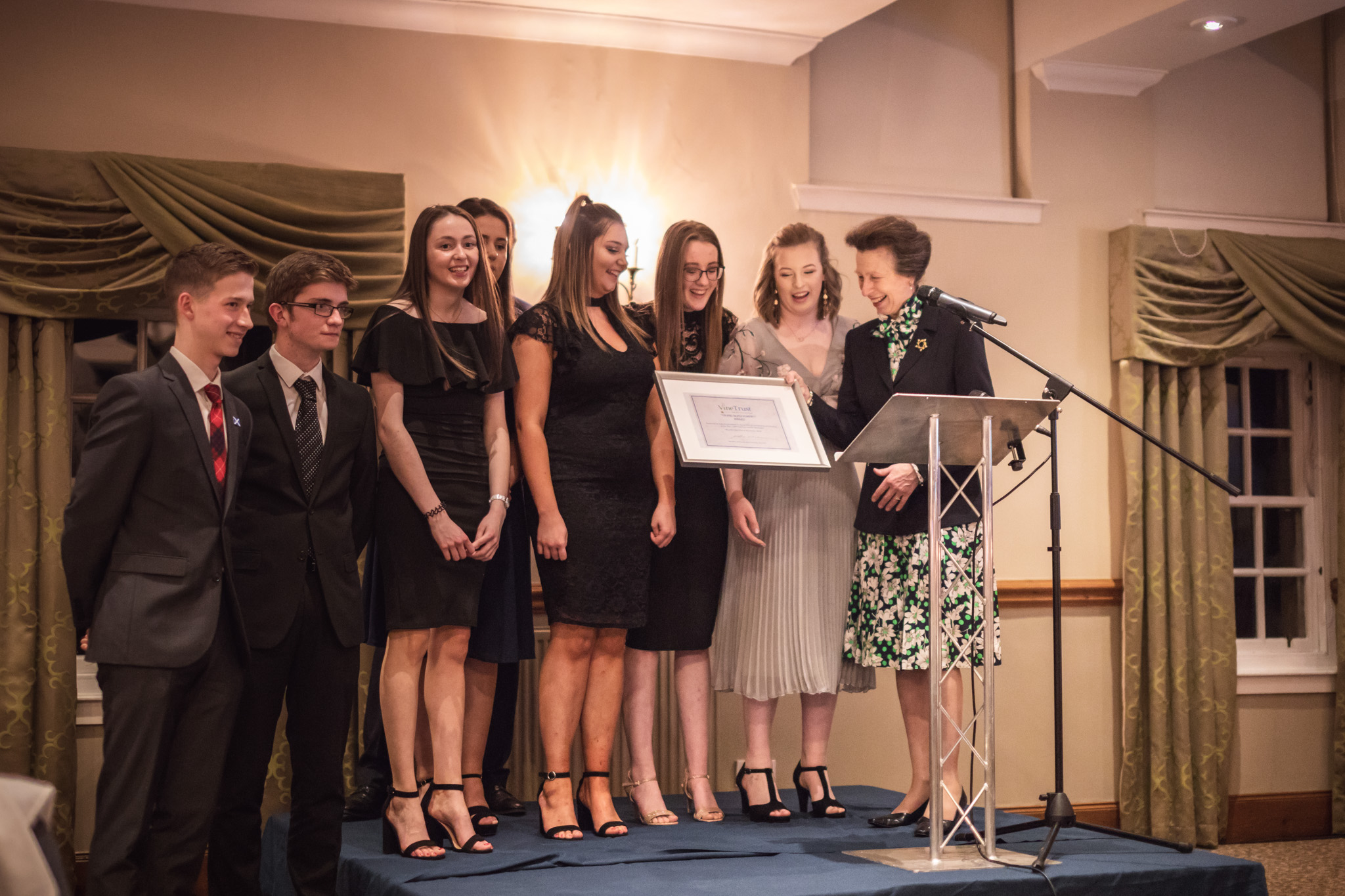 The "Grand Achievement Award – 100th School Pupil" was received by pupils of Culloden Academy, Inverness on behalf of all the young people.
2018 has been a record year for medical programme with 171 medical volunteer trips being made. Nine medical volunteers took part in both our Amazon Hope and Jubilee Hope Programmes during 2018. 4 of those 9 were present at the Gathering.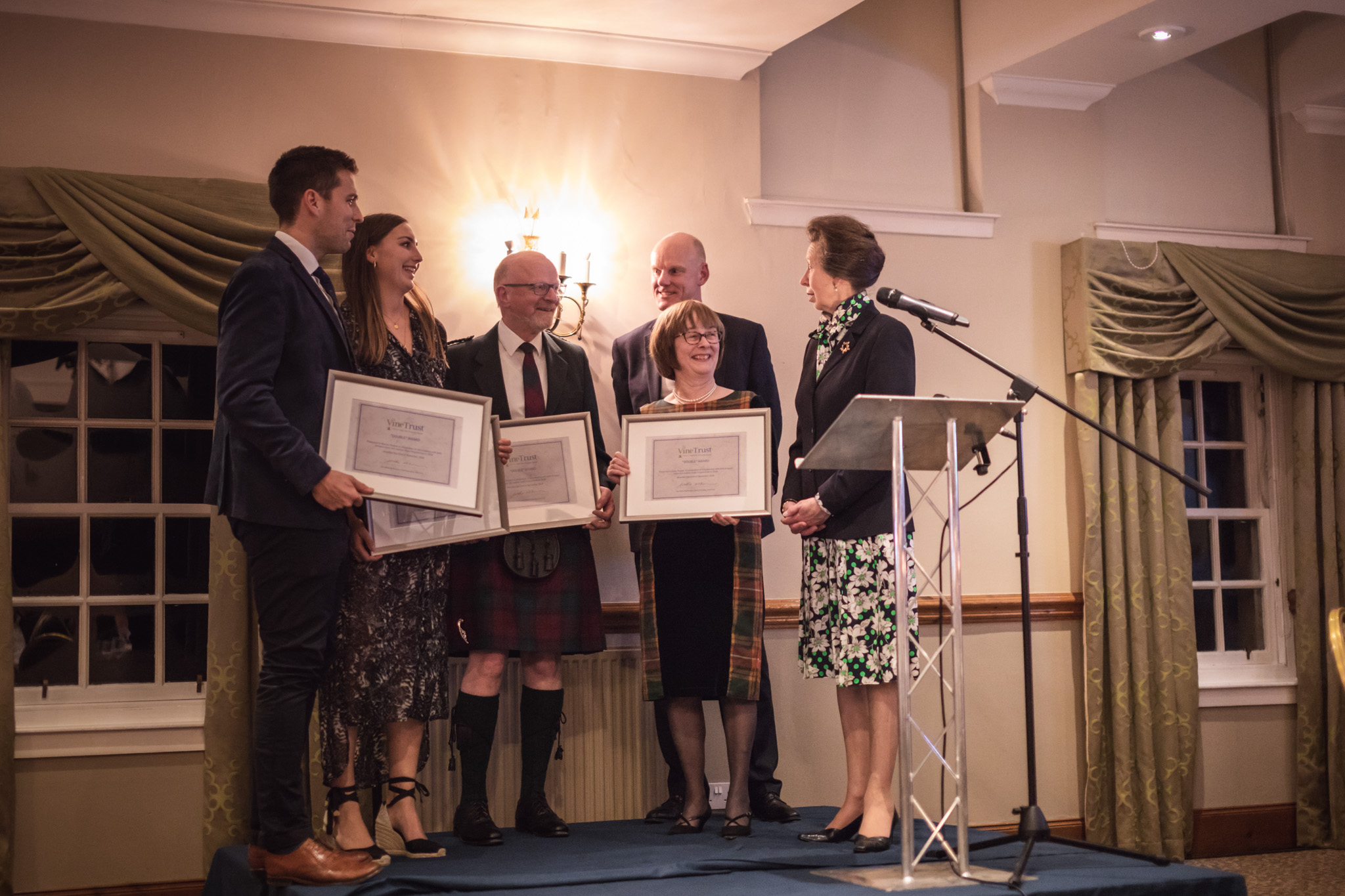 Murray Hudson, Carolyn Freeman, Ruby Repper and Jim Repper received the "Double Award".
Our final award, which celebrates the completion of 100 homes built in the Moshi area. With many volunteers involved over the last 6 years – we decided the most appropriate person to receive this award is the leader of our local partner organisation TAWREF (Tanzania Women Research Foundation).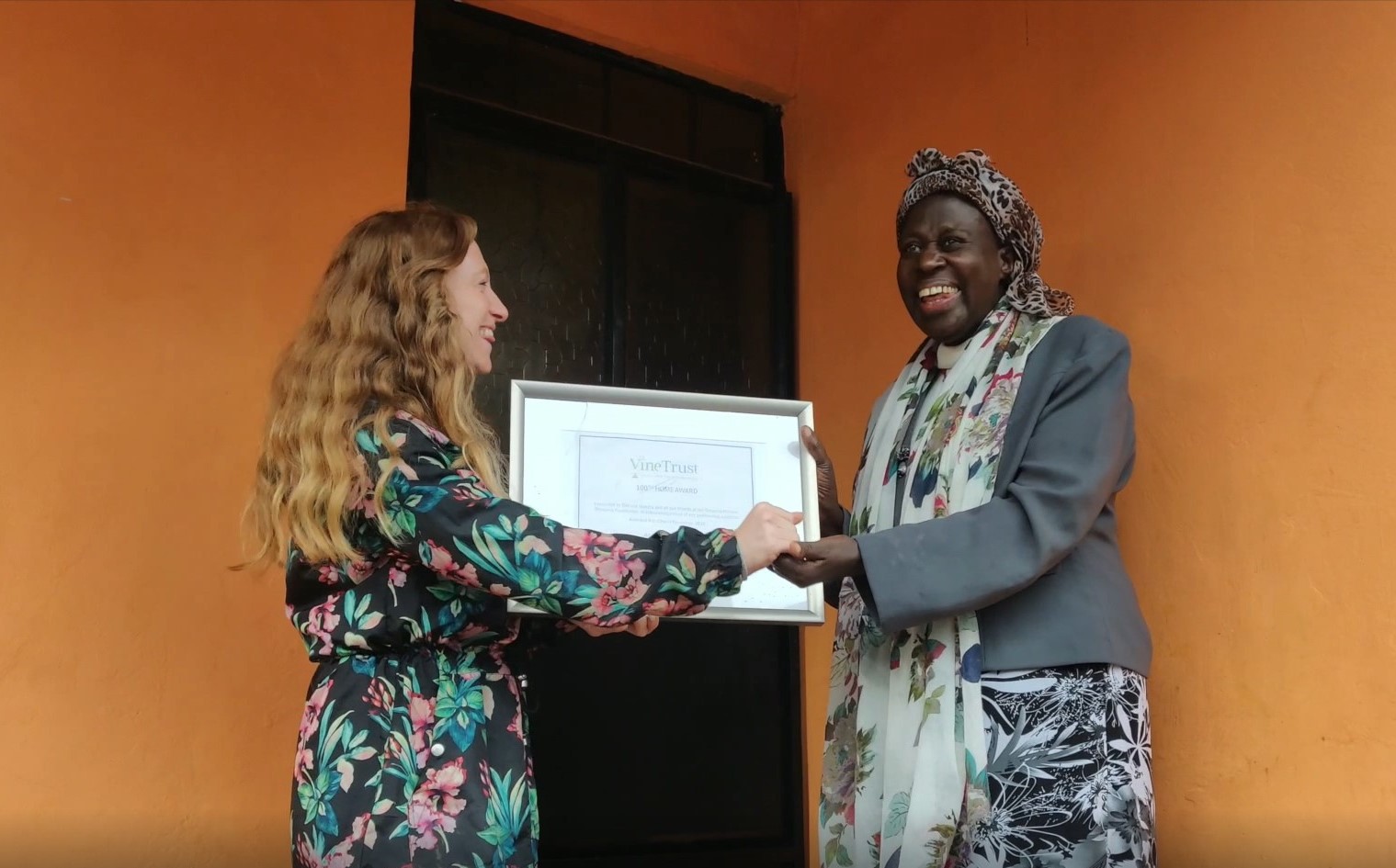 A video was shown of Dafrosa Itemba receiving the "100th Home Award" from Louise Campbell (Programme Manager: Expeditions & Education).
Martin concluded by congratulating all our award recipients and just as importantly everyone in the room who has played a part in making these landmark awards possible. Vine Trust really couldn't do it without you.
The formal part of the evening was drawn to a close by Willie McPherson (Chief Executive).
Watch out for news of the 2019 Gathering.