Our remarkable story includes almost 2 million medical consultations and over 100 homes built for children and families in Tanzania and Peru with the help of many volunteers, staff and our partners.
Chief Executive Willie McPherson will be hosting an evening to tell the story of Vine Trust, the lives changed along the way and our 2020s vision for the next five years. This will be held on 5th September for those living in or around East Lothian.
Let us know you're interested so that we can secure the right venue. Email us at admin@vinetrust.org for details.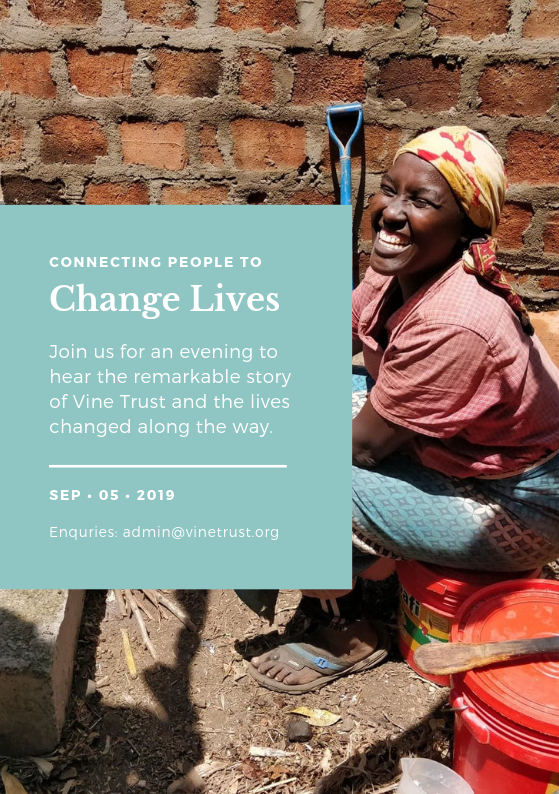 (If this image is not displaying properly and you are on a mobile device, click here)