The first week of the October Home-Building Expedition has flown by and the team are making fantastic progress on the worksites. After a half day supporting the fundis, or local builders, on Wednesday morning, the team spent the afternoon playing with the children who stay at Kimashuku Children's Home. Kimashuku was built with support from Vine Trust volunteers between 2011 and 2013 and is always a favourite for new and returning volunteers to visit.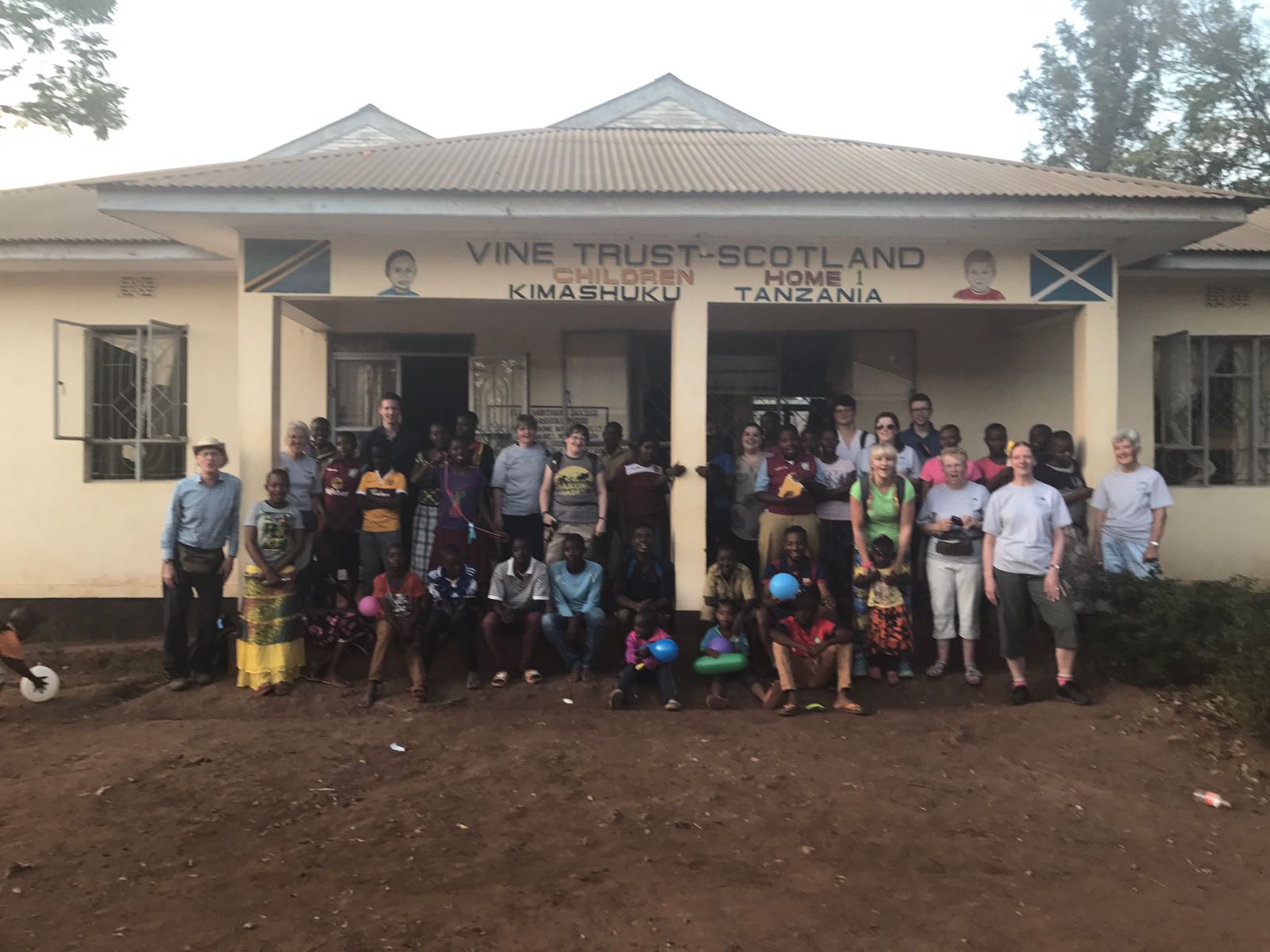 After the first week on the worksites, the houses are beginning to take shape. Once the sites have been cleared and the foundations marked out and dug, stones are laid in the foundations to allow the walls to be built on top.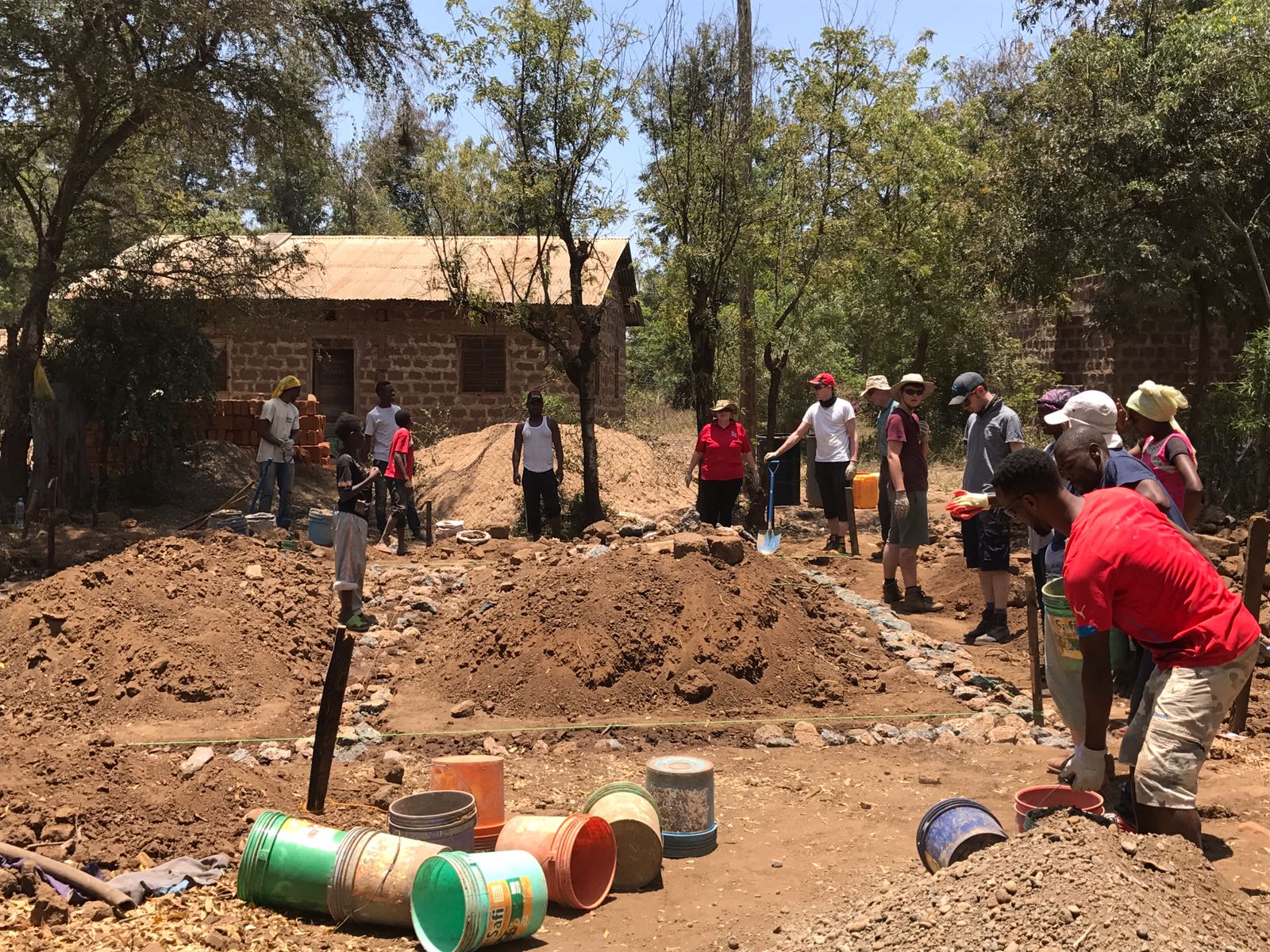 On Thursday, the team at Samwel's site spent most of the day moving the bricks to be used to build the walls. The team worked together in pairs and as a chain to pass the bricks into the rooms of the home.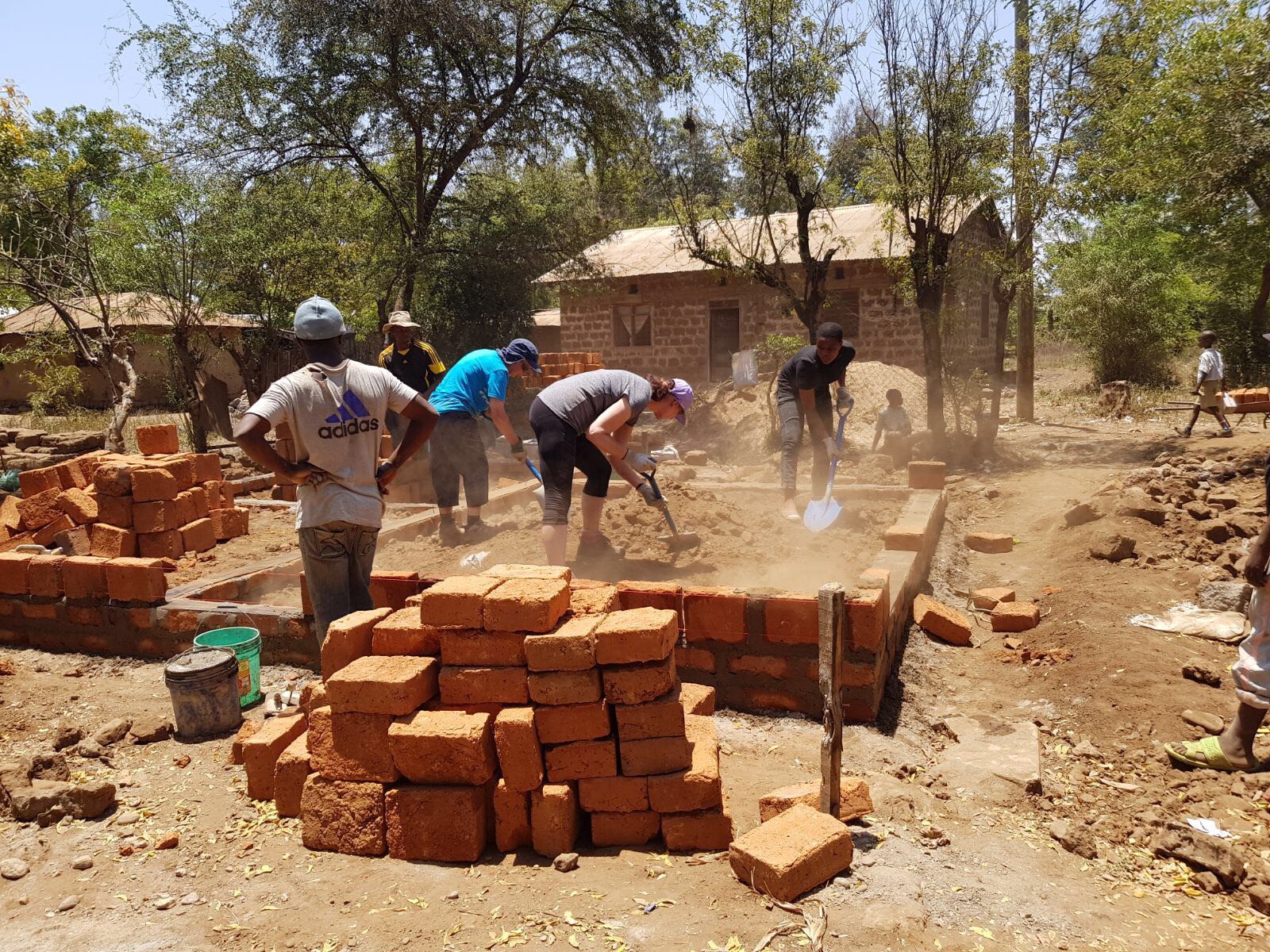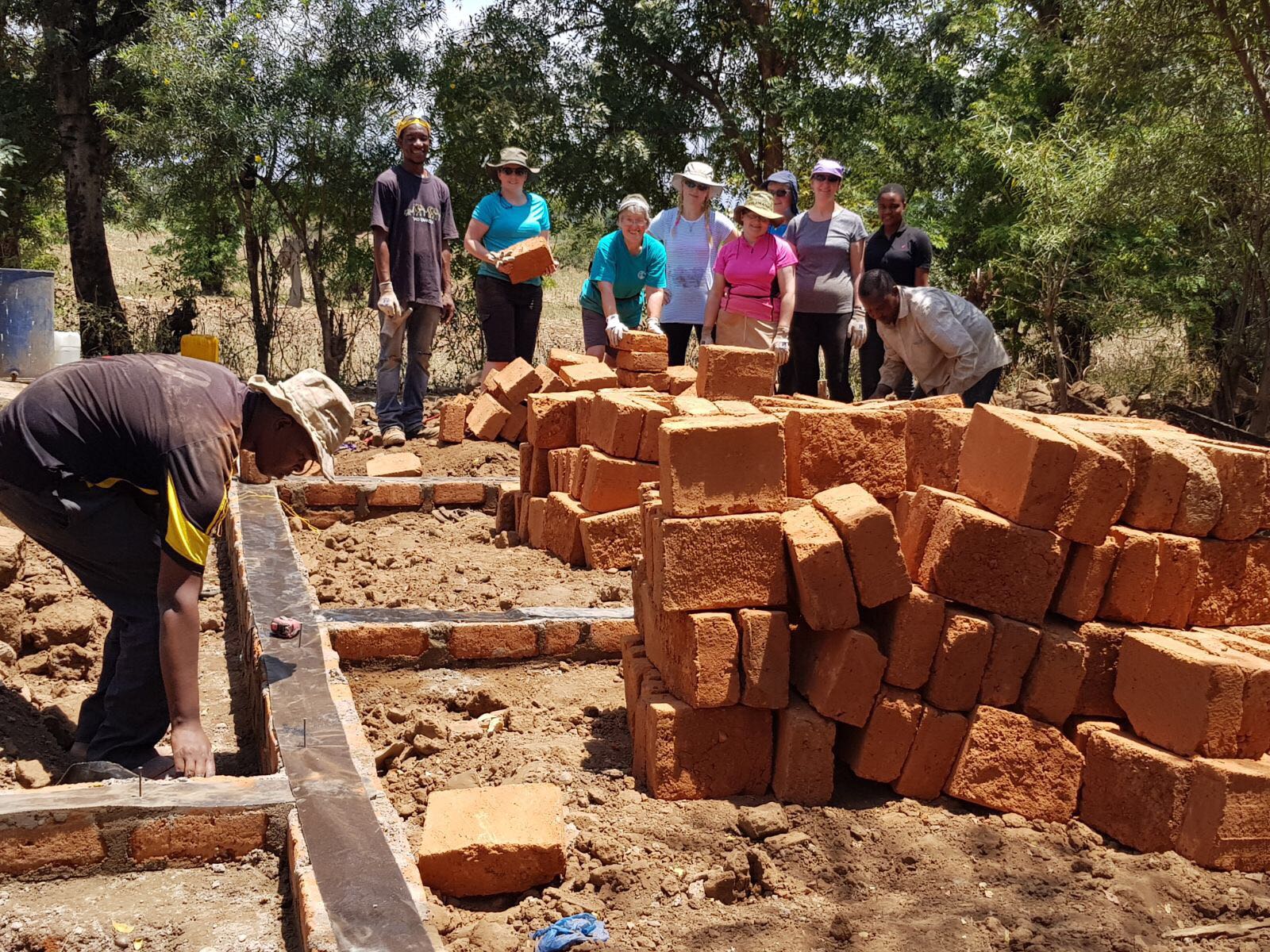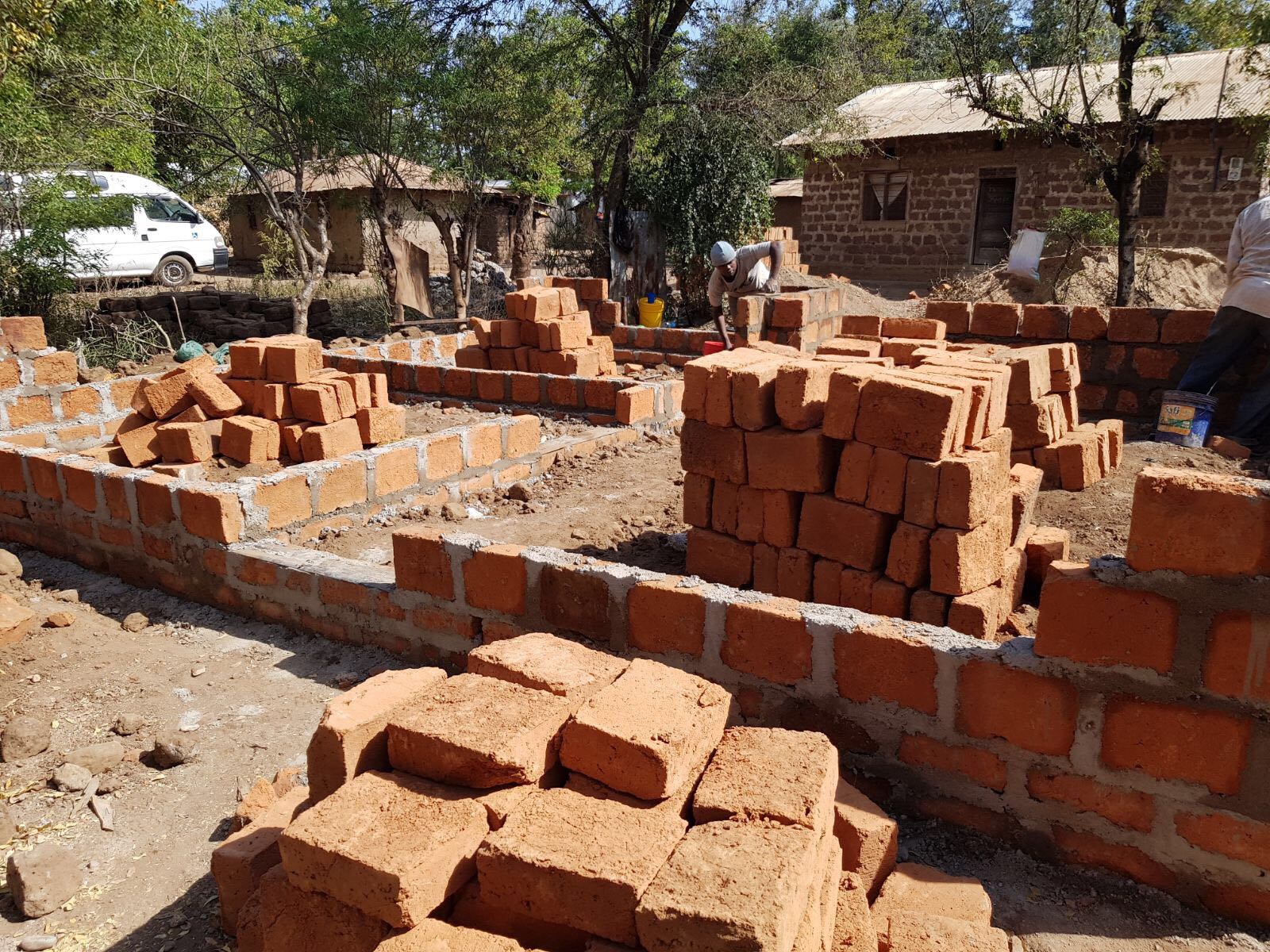 The team at twins Dora and Nora's site completed the foundations ready to move the bricks today (Friday). The team were able to meet the twins for the first time, who both looked very happy to meet the apprentice builders! The team were also gifted a bunch of bananas for cooking for their hard work on the site!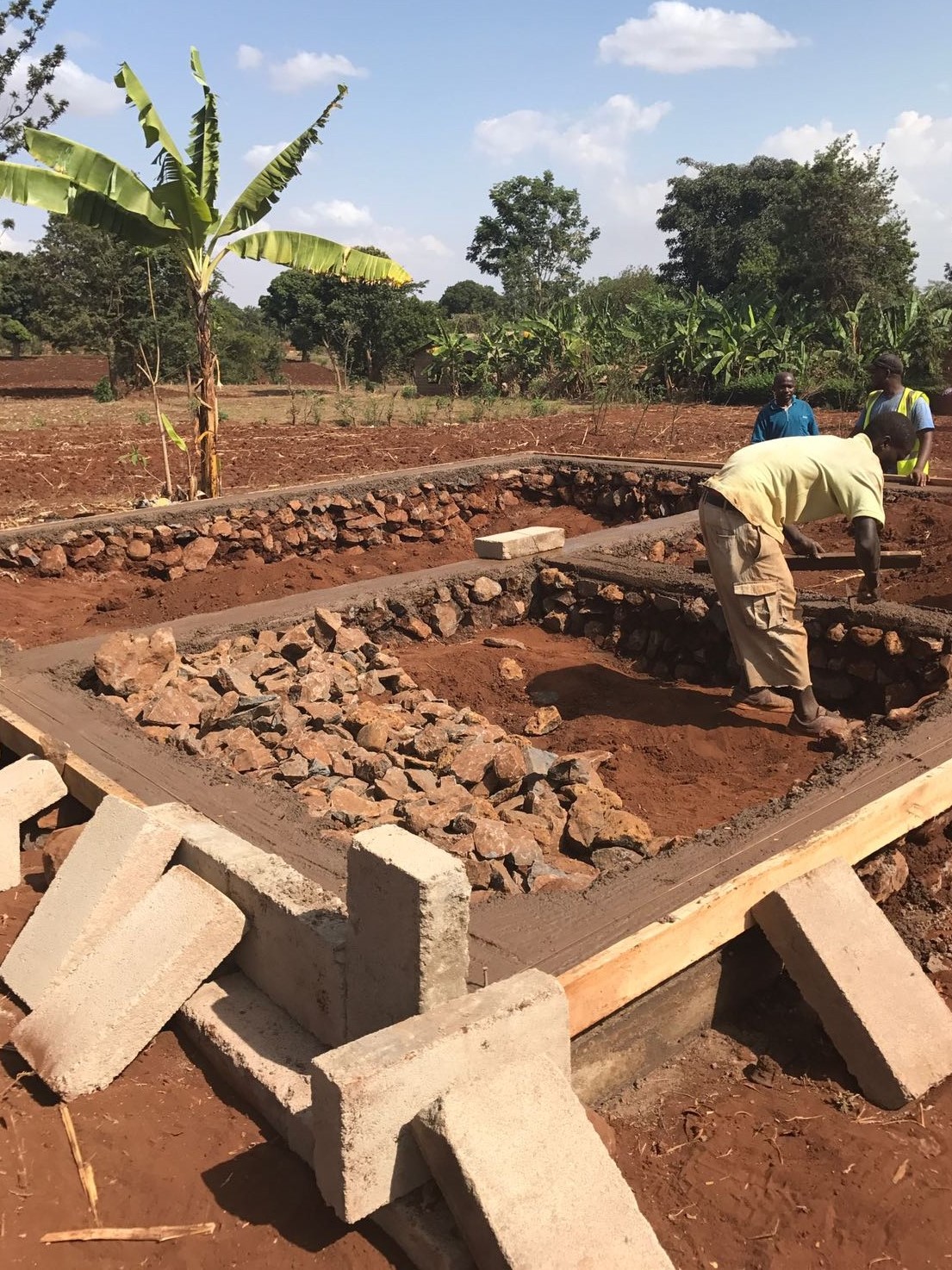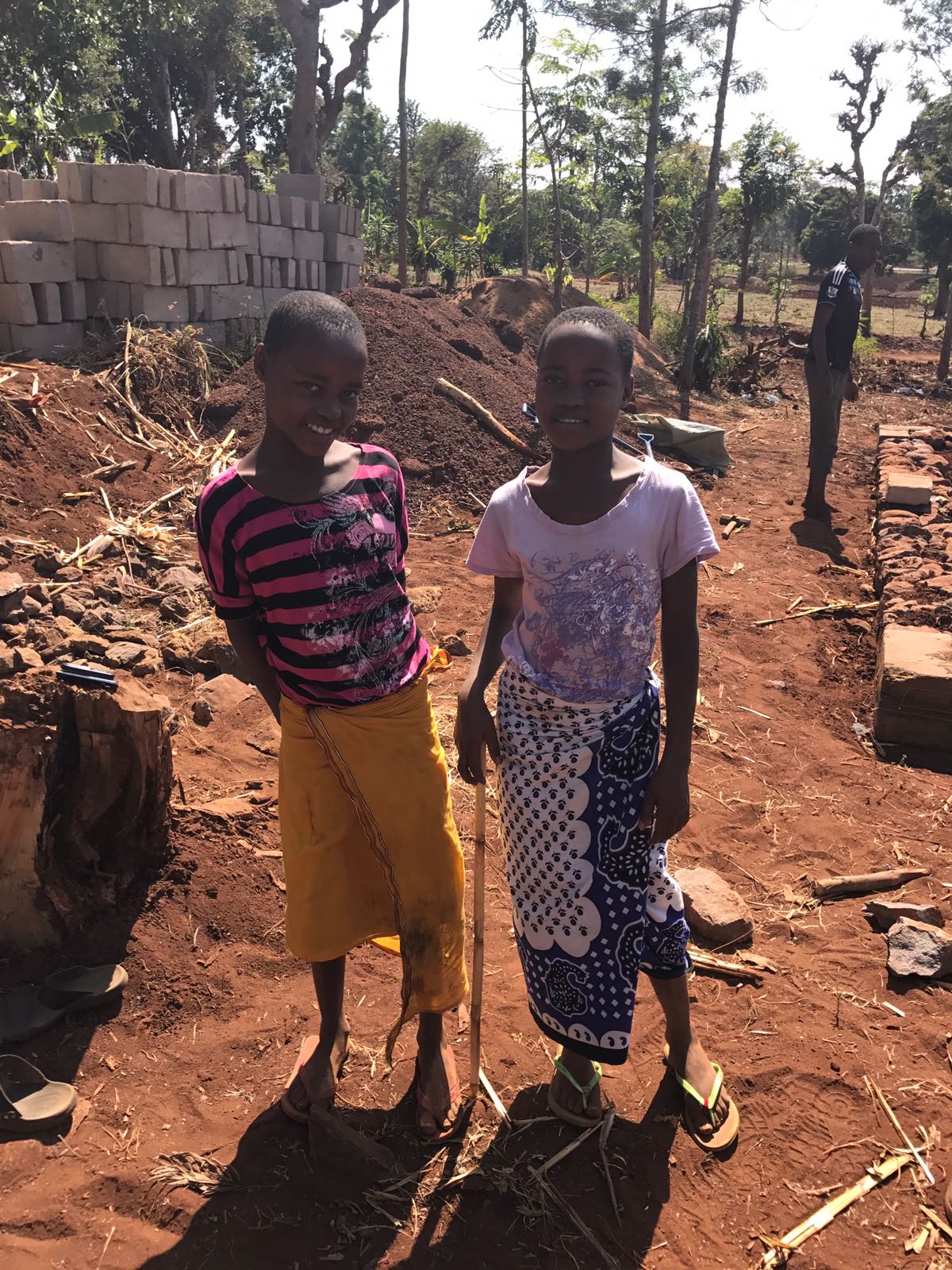 Next week, the team will also support the construction of the third home, which is being built for Florian Gerald and his siblings. After their father's death in 2014, shortly after which their mother abandoned them, Florian (17) found himself struggling to provide for himself and his three siblings. The two youngest, Innocent (14) and Hepifania (12) were taken into care by family friends shortly after the disappearance of their mother.
Florian and Honest (15) were left to take care of the small wooden family house and the land, fending for themselves. Florian tries to do casual labour wherever he can find it in order to feed himself and his brother. Despite all his efforts, the family still relies on the kindness of their neighbours for support. A ward social worker has tried to find ways to support the family with food.
With food the main priority, a weather-tight safe and secure home is a distant thought. Building a home will not only shelter and keep the siblings safe and together as a family, it provides hope for a different future. The team are excited to meet Florian and Honest and support the costruction of their new future.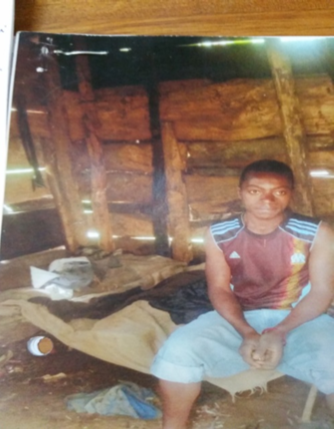 Florian Gerald
Tonight the team will reunite with trekkers Heather andPeter for a celebratory meal in honour of their incredible conquer of Mount Kilimanjaro and will welcome Malcolm to the team, who will spend a week with the home-building team before flying to Mwanza to join a medical volunteer team on our medical vessel, Jubille Hope. We wish them a happy weekend of building!