Monday 8th October
After arriving at Umoja Hostel not too long before midnight, the volunteers awoke to their first day of their home-building expedition. After an orientation and safety briefing the team left for the TAWREF offices where we were treated to a very warm welcome by all the staff and volunteers at the TAWREF office. They kindly gave us a 'kilo of fire' as encouragement and strength in our work and a very interesting presentation about the work of TAWREF and their collaborations, including Vine Trust.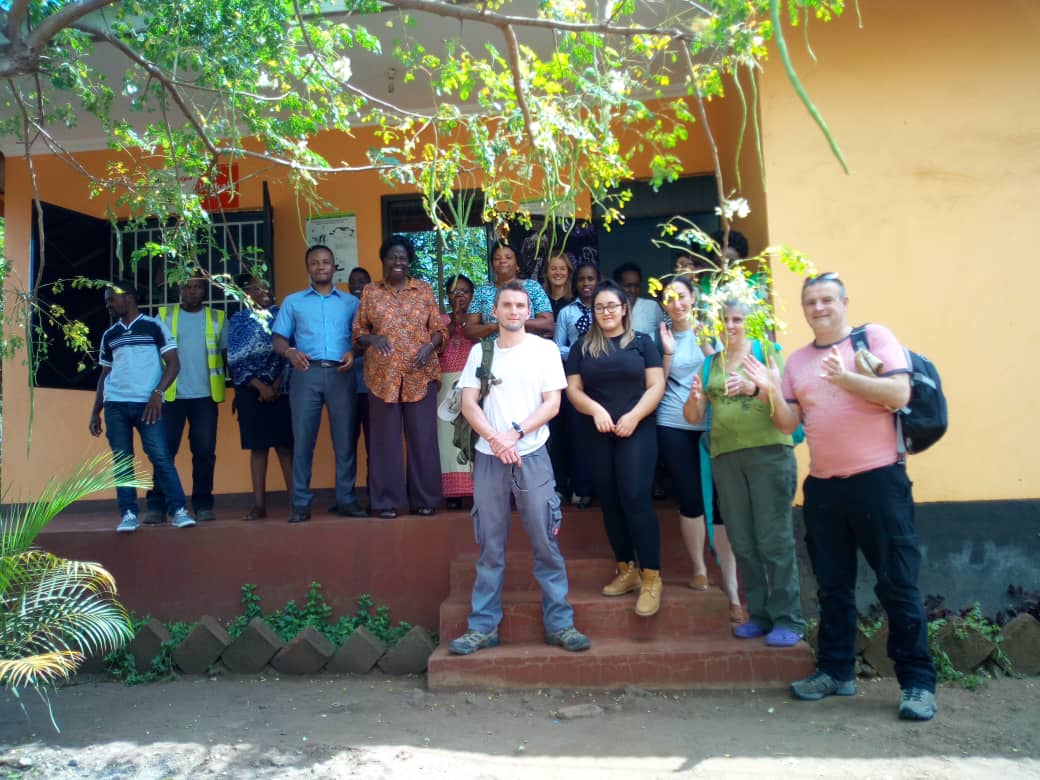 After a couple of choice purchases from the TAWREF gift shop which supports their work, we piled in the leopard print mini bus with our driver 'Mudi' and headed for the hills to our first site - Ombeni's house.
In the hills of the Marangu region in a village called Mrishi we were greeted by Ombeni's Babu and Bibi. (grandfather and grandmother) Ombeni and his brother Gudlak John recently lost both their parents to HIV/AIDS, their house has now fallen down and Gudlak is currently staying with his Uncle in a nearby village. Ombeni, however, was still living at the family home until it fell down and is now staying at his Aunt's property on the same land.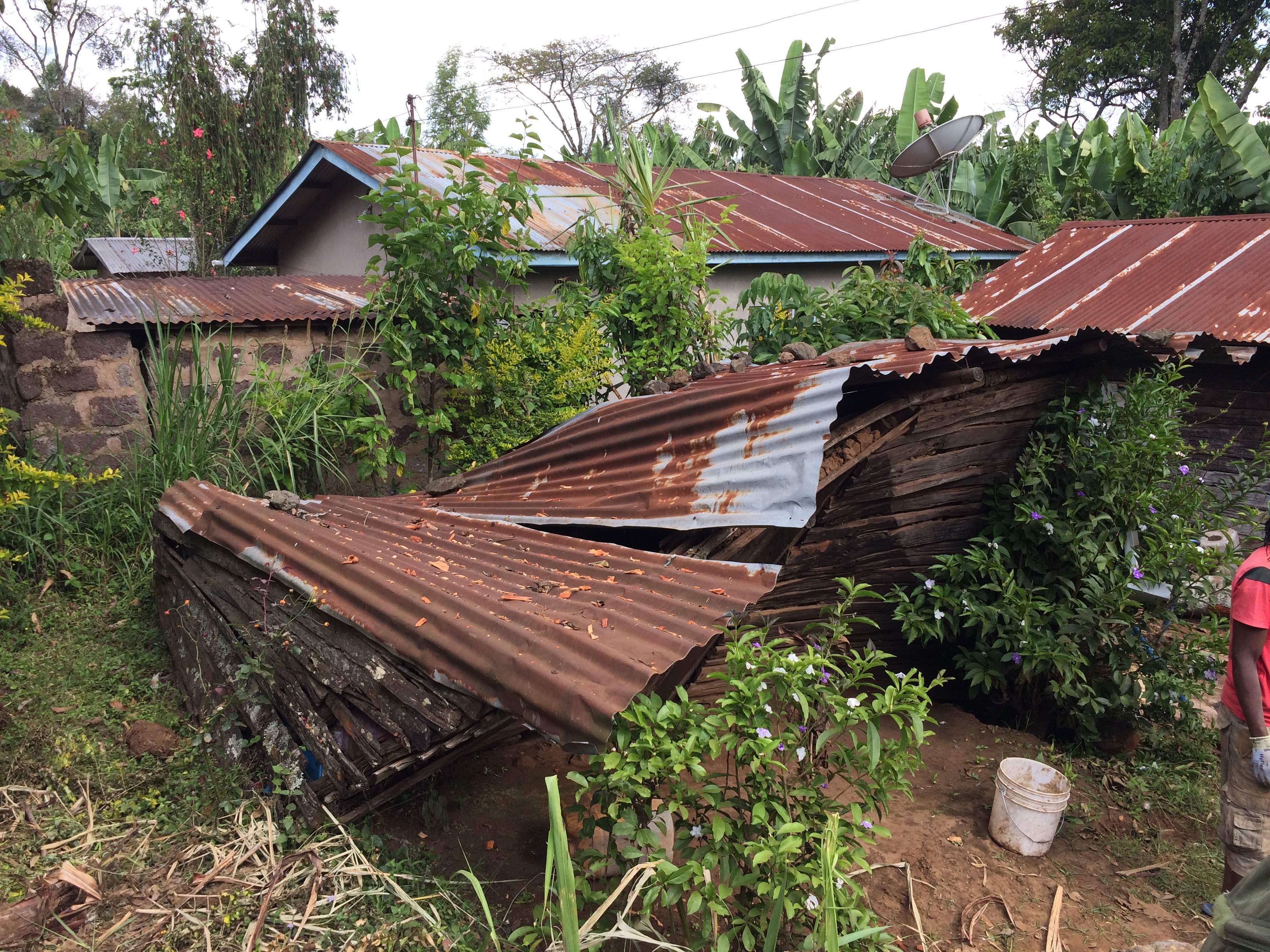 Ombeni was in school as it is exam time but nevertheless we were eager to get started. The job of the day was digging the outlining foundations of the house, 2 ft deep, and passing stones down a chain ready to use in the foundations. Thankfully, save for a few bigger rocks and roots, the ground was fairly soft, so by the time we left we had made good progress. Of course, we still had time to play with the local children on our maji (water) breaks and were delighted by their giggles when we started to blow bubbles for them.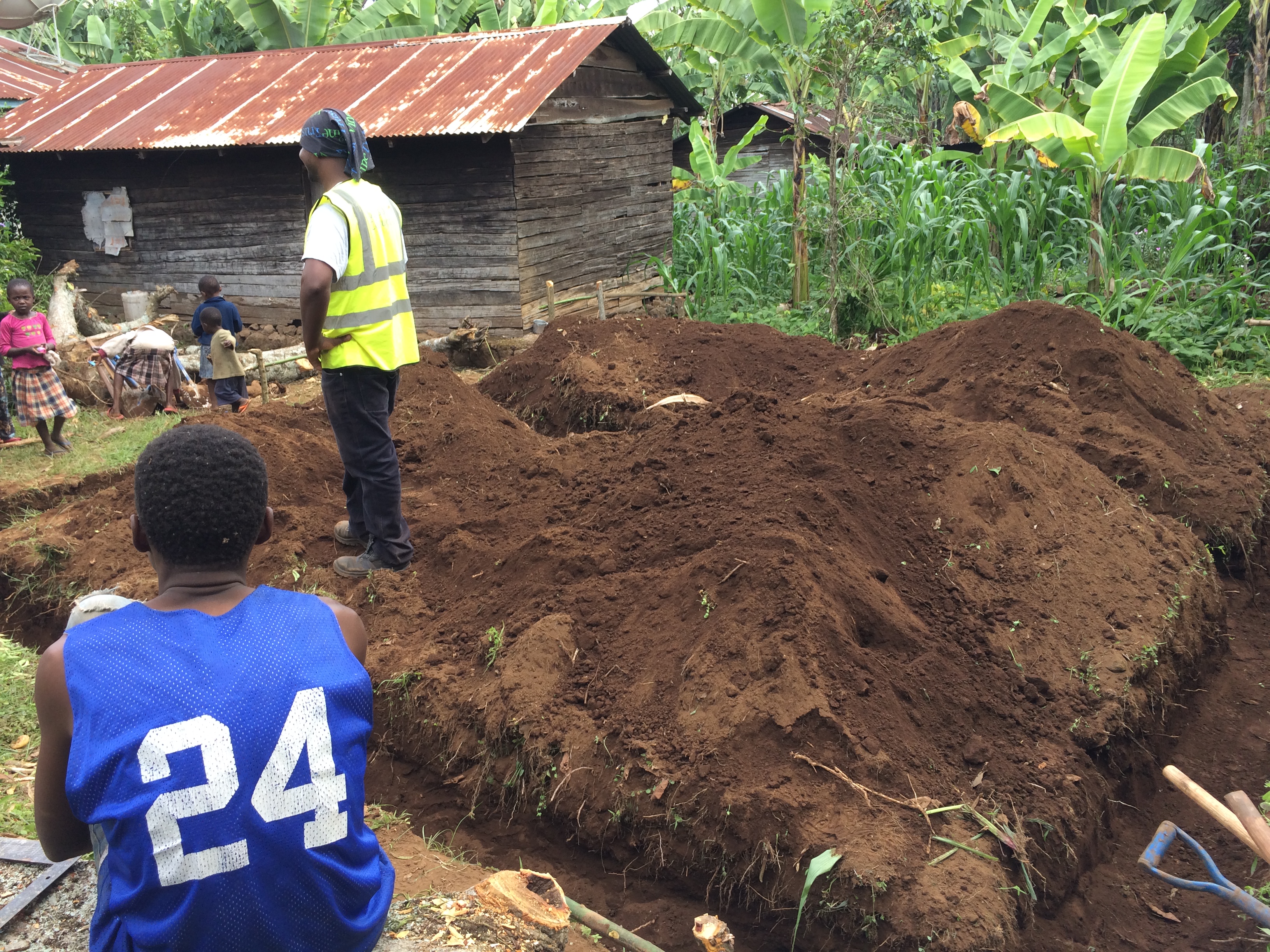 As we were up in the hills, the weather was a bit overcast but fairly warm and humid so combined with all the soil, we were all ready for a shower by the time we got back to Umoja. After a fairly quick turnaround we headed for a well-deserved meal at Deli Chez, accompanied by a lovely sunset to finish off a fantastic first day.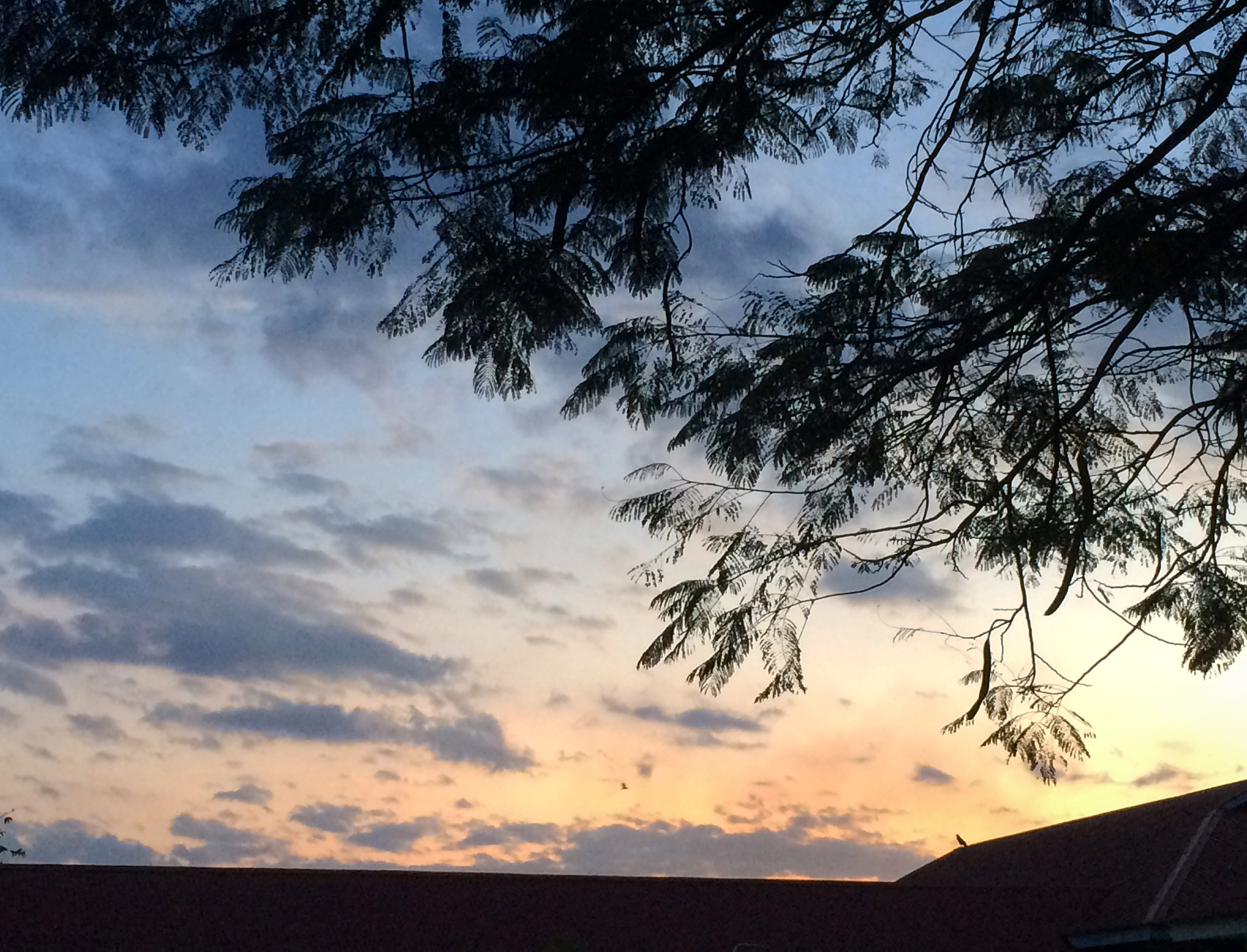 Tuesday 9th October
After a good night sleep, we were up early to take on our first full day at Ombeni's site. After a breakfast of pancakes and rosella juice, amongst other things, we headed back up the mountain to get to work. Today's job was a big one, moving 800 heavy blocks from near the road to the site. Whilst it wasn't very far in distance, the weight made it seem a lot further! However, even though we are a small team, we drew on the 'kilo of fire' TAWREF had given us and managed to move all 800 blocks with time to spare to play with the kids again.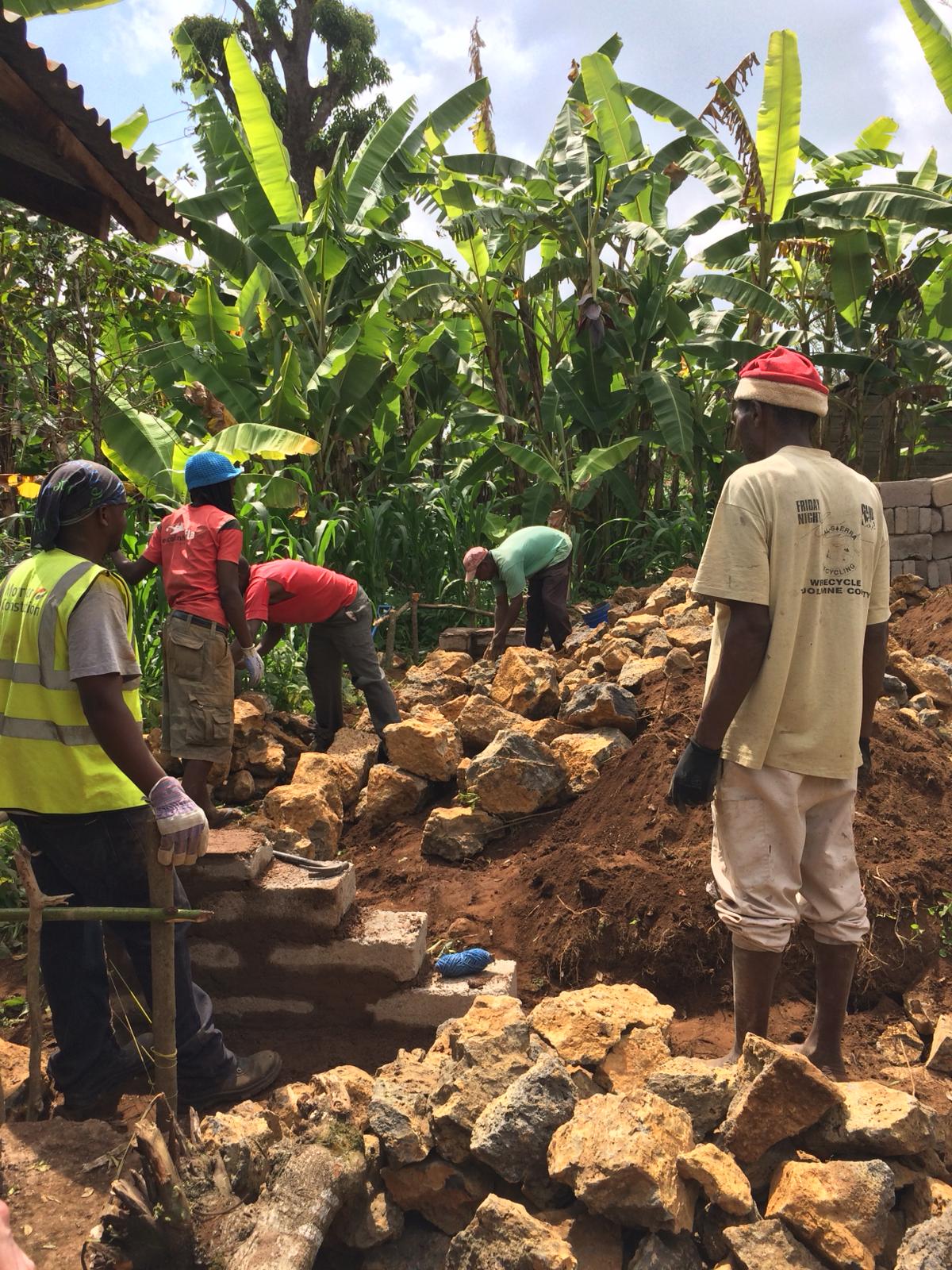 We also moved more stones and it was exciting to start to be able to visualise the floorplan of the house; it gave the team a bit of a boost after a hard day.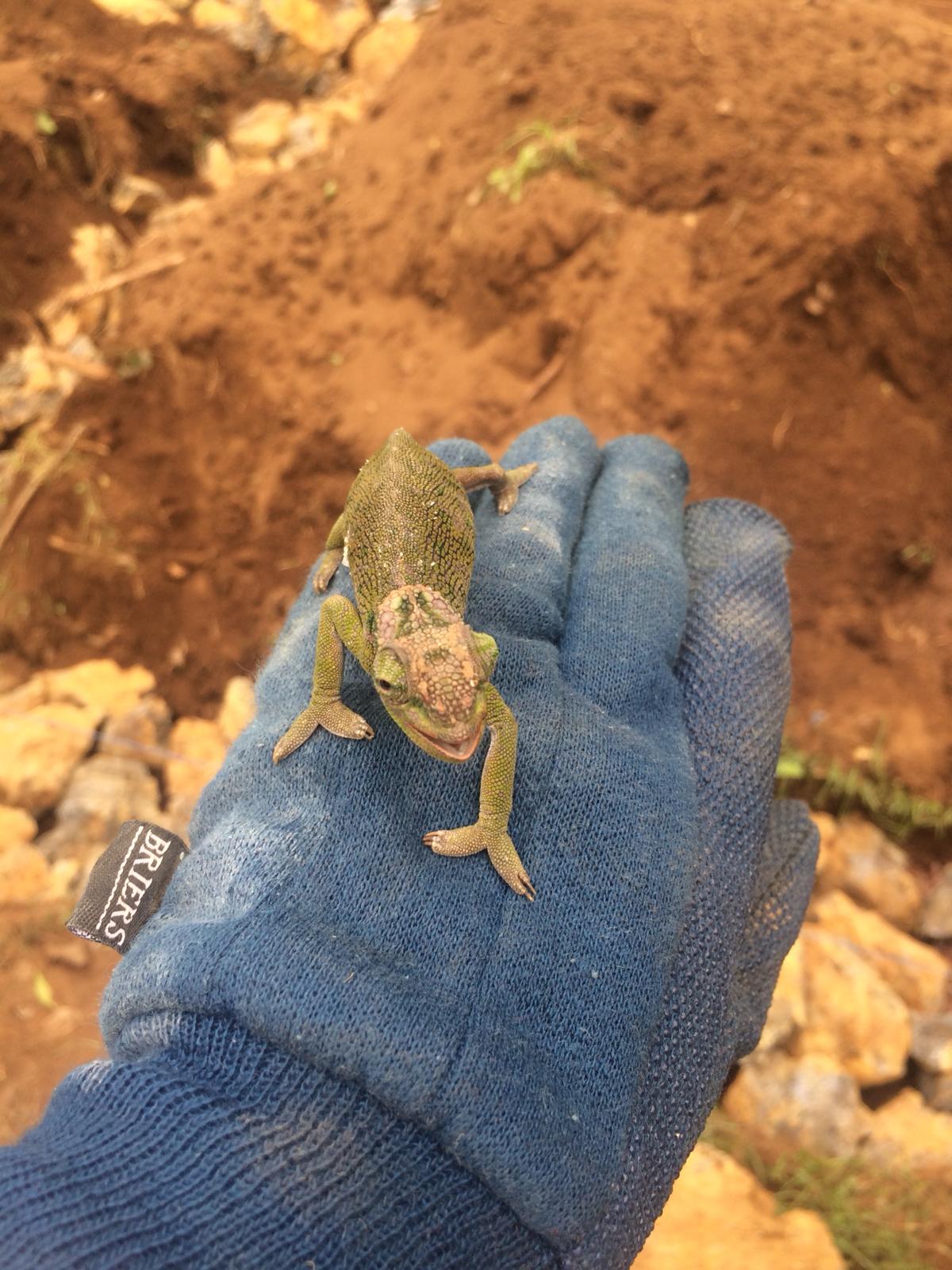 Chameleon who won't change colour
Though we had less dirt to shake out from our boots and socks than the previous day, the heavy lifting made for sweaty work and we were all looking forward to a cool shower.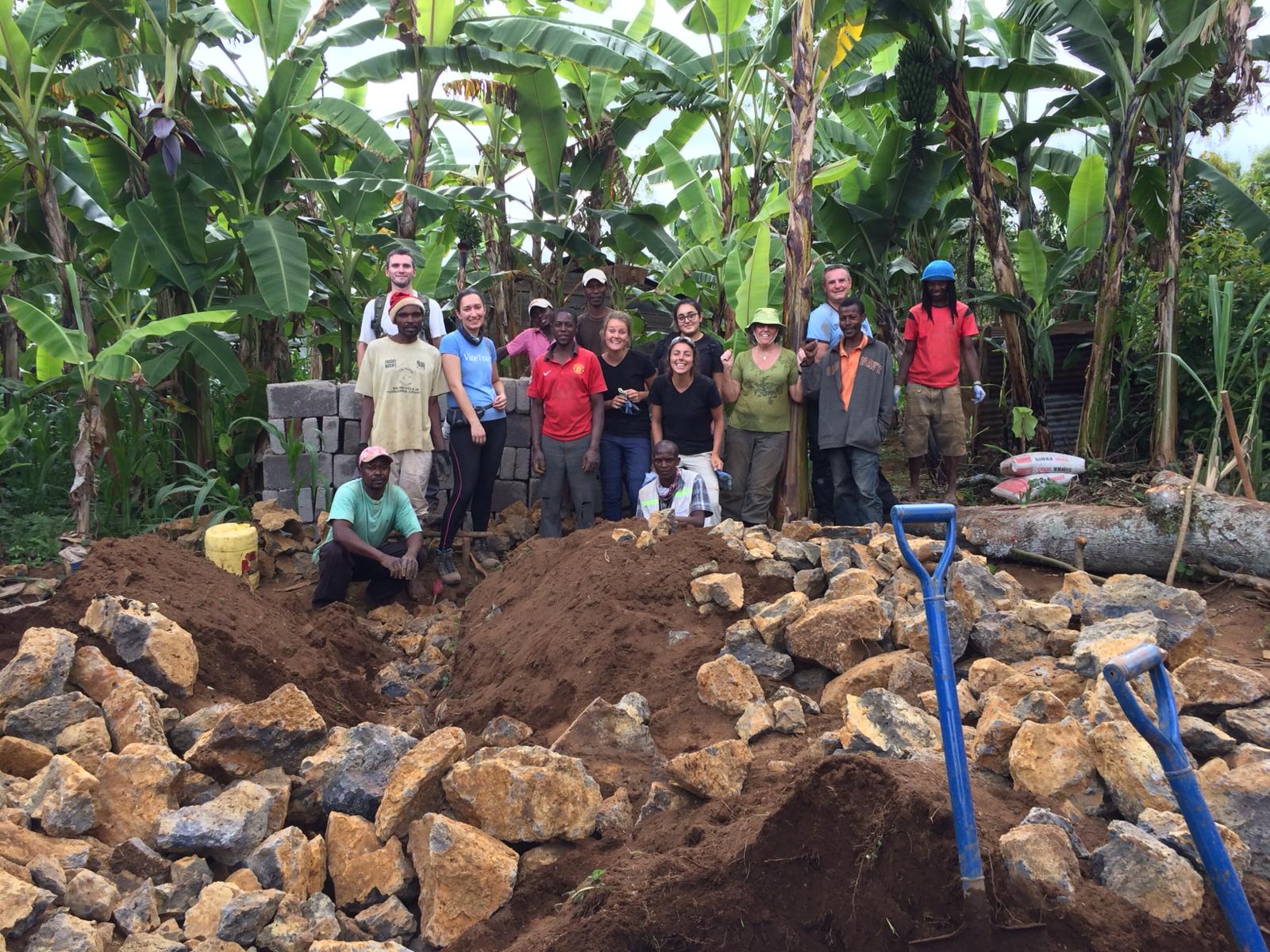 On the way back, some of us managed a power nap on the bus despite the roads giving us an 'African massage'. Those of us who managed to stay awake were treated to the sights and sounds of Tanzania; children shouting 'Jambo', people selling fish by the roadside, the roar of engines as dala dala's overtook us. We tried to look out for Kilimanjaro but she was hiding her peaks in cloud.
The buffet dinner at Umoja was a welcome sight and we all wolfed down 2nd helpings of rice, beef stew and mboga mboga (mixed green veg). After dinner, we sorted through donations for the families and projects we will be visiting and Elly gave us a fantastic Swahili lesson which we were able to start putting to use immediately around Umoja.
Wednesday 10th October
Today we were delighted to meet Ombeni who had been granted special permission by his school to help us on site for the site. We started with a warm up led by Elly and his amazing singing, Ombeni was smiling which was great to see and even his Bibi joined in!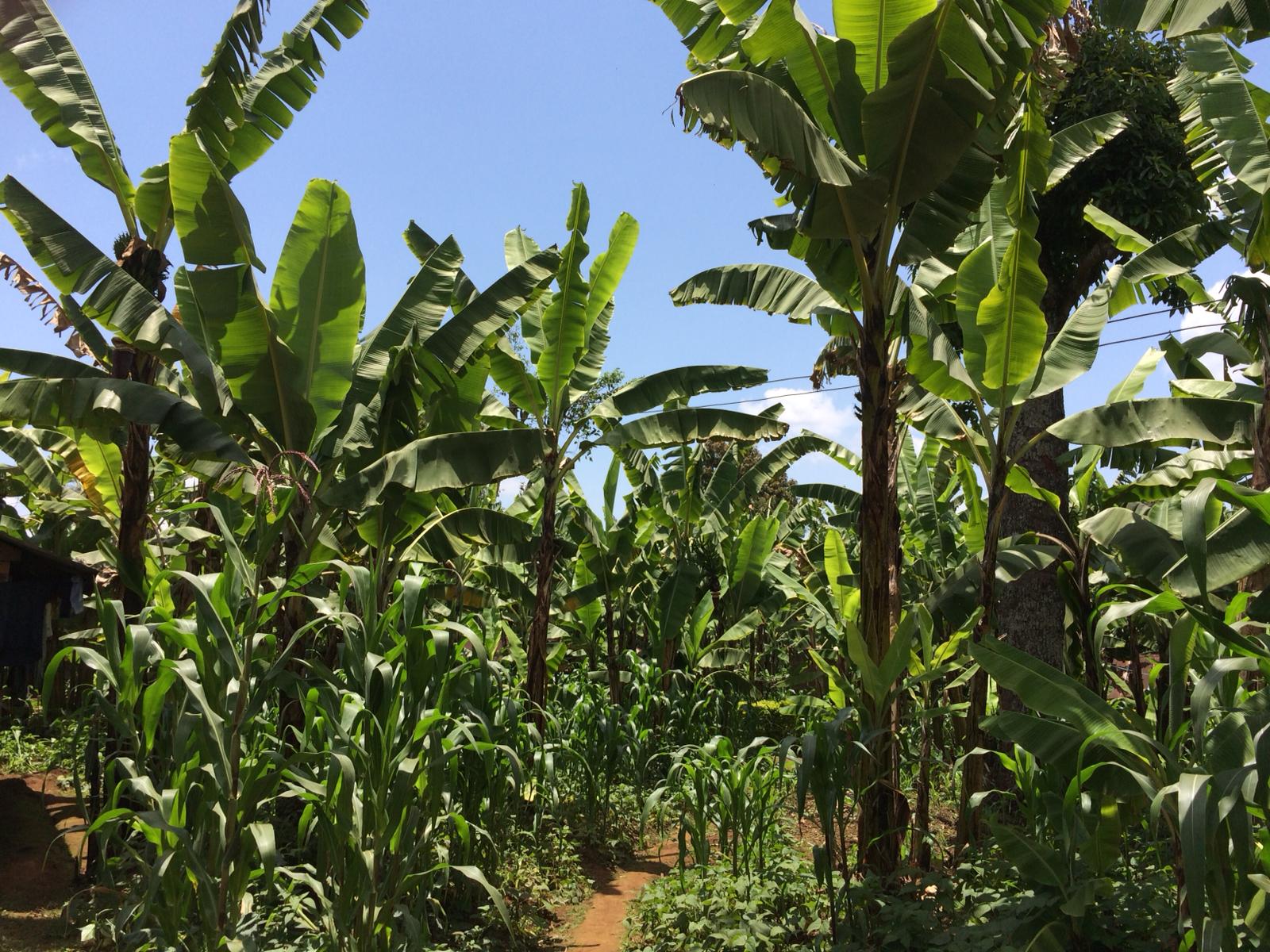 Today was another full day and the order of the day was ndoo (buckets) and cement. To mix the cement to fix the foundations of the walls, we needed buckets of sand, gravel and water. Some of us also got the opportunity to mix cement alongside the fundis.
After having had Elly's Swahili lesson the night before, we started putting our newly acquired knowledge to use, asking people's' names (jina laku nani?) and even learning new words like 'inatosha' (enough) to shout down the chains passing cement.
The bags of cement were really heavy (50kg) and us volunteers barely got a bag to site between two of us. Ombeni and the fundis showed us how they did it, each managing to carry a bag on their head!! It was incredible to see the strength they had!
It was rewarding to see the layout of the rooms take shape and Ombeni has already picked out which room will be his! He has chosen the back room on the right which will be shaded by the banana plantation.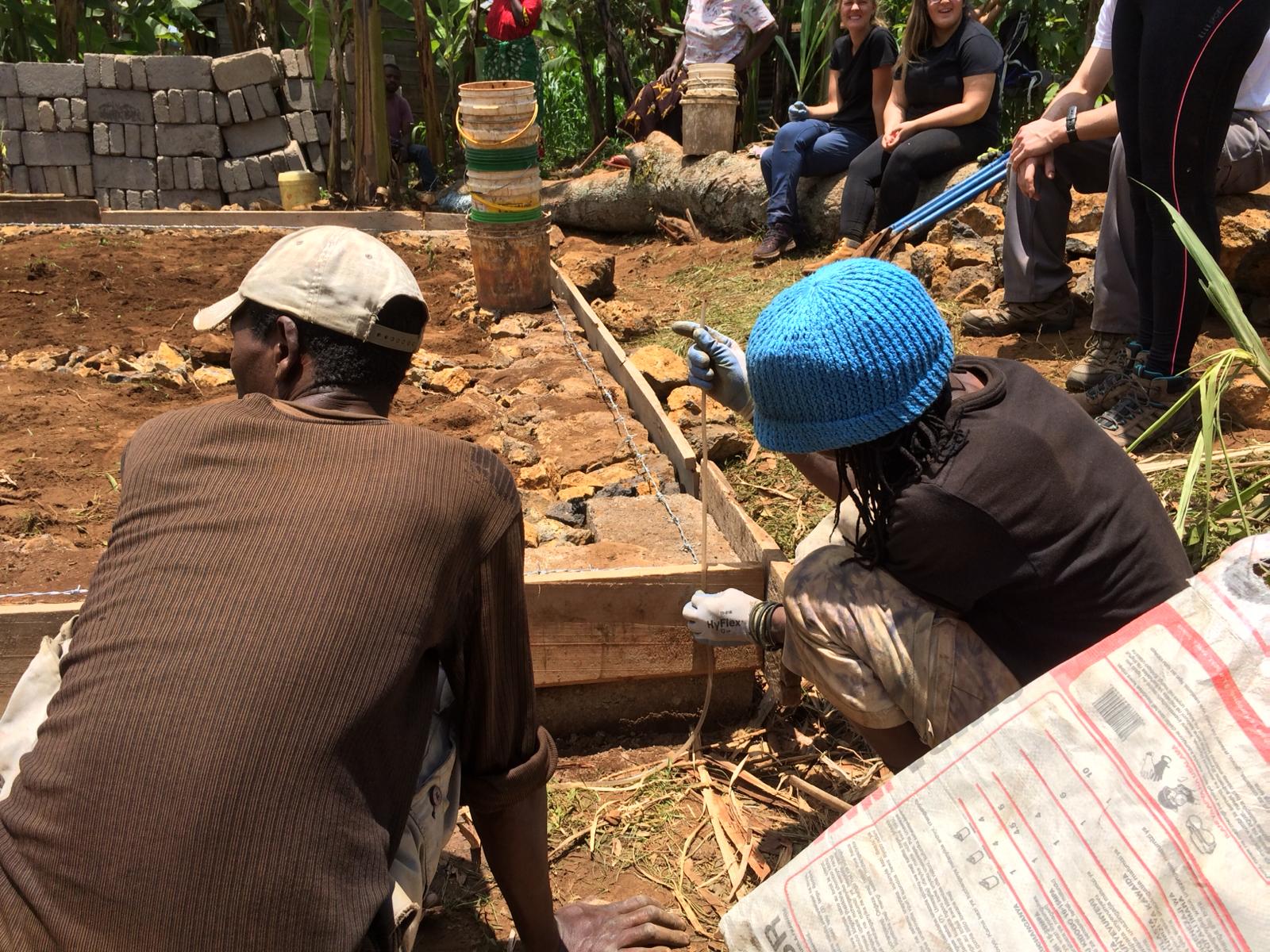 We were impressed by the precision of the simple techniques by the fundis (local builders)
We took a team photo with Ombeni and the fundis and some of us left our mark in the cement which the walls will be built on, before leaving for a hot(!!) shower.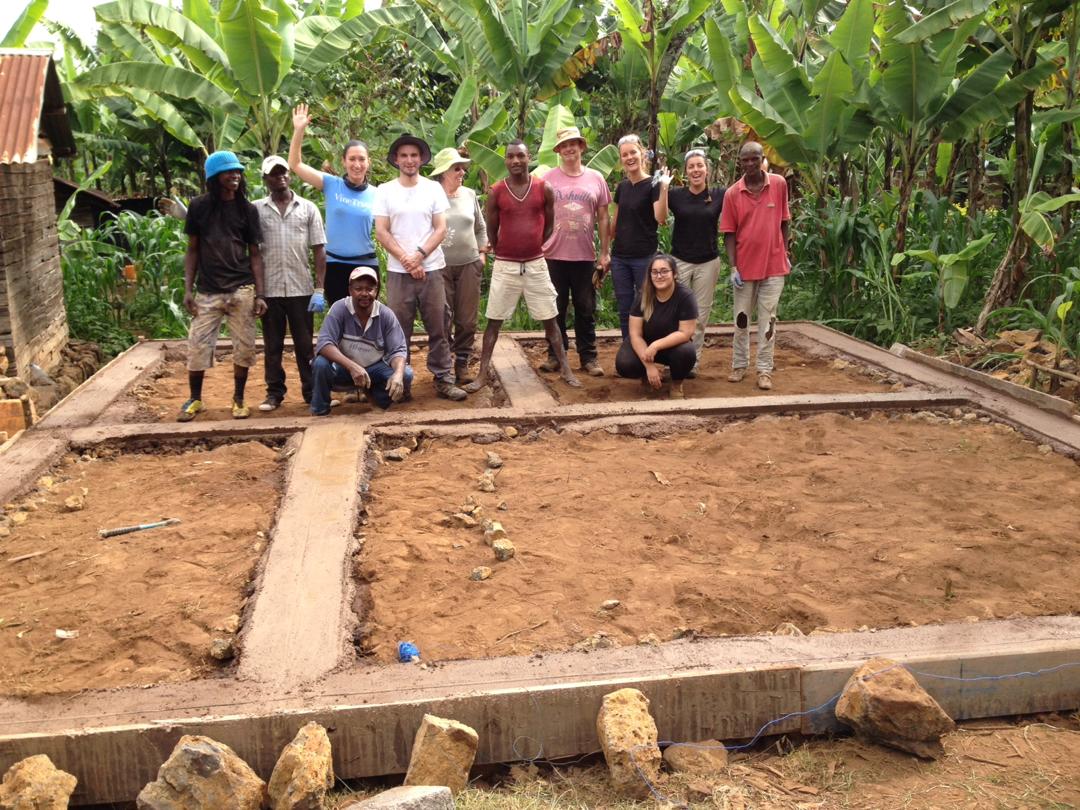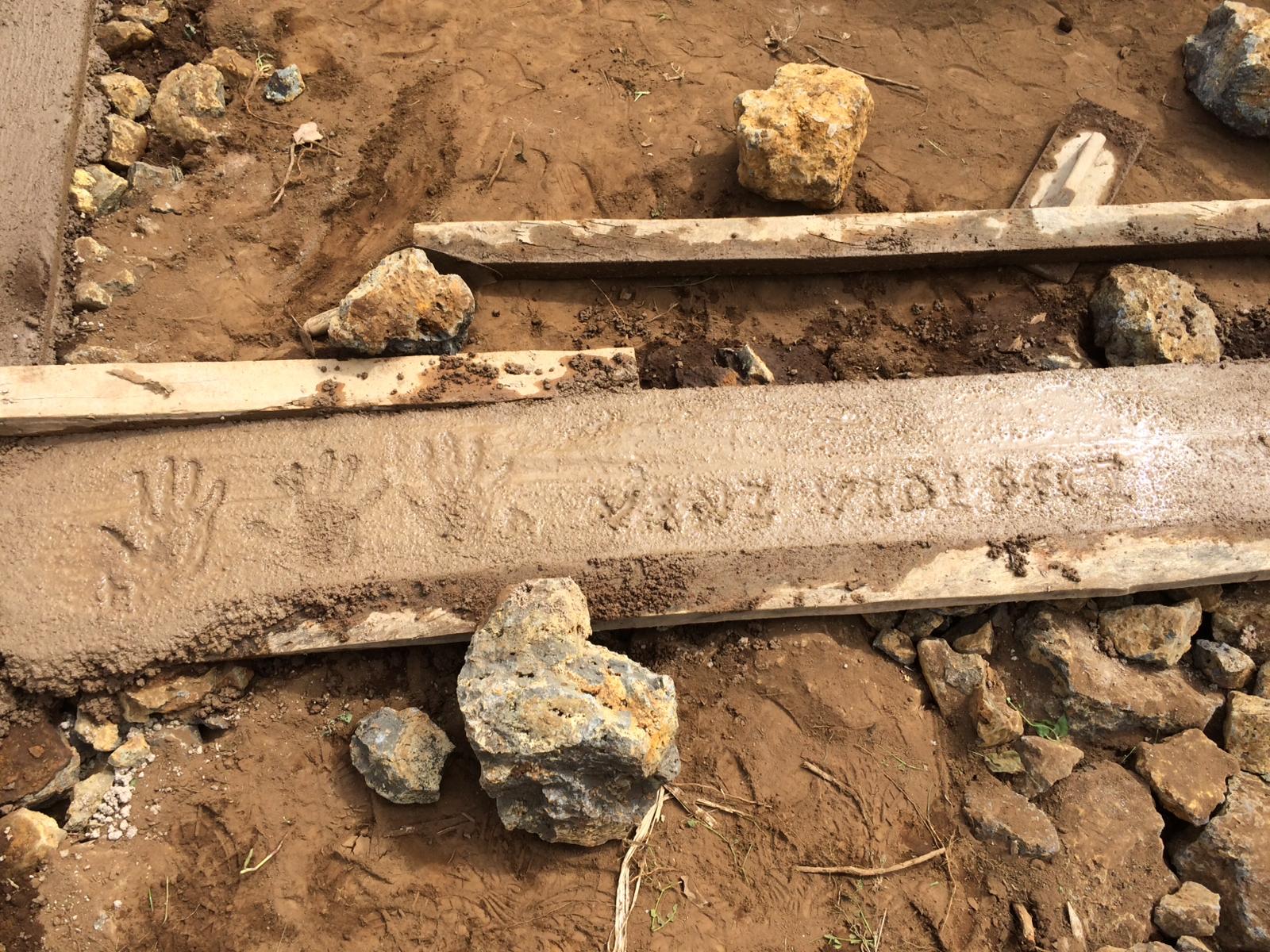 Heather led a dovotional centred around Acts 20:35 and what is means to be a volunteer before we all headed for dinner at Kili Coffee Lounge and we all enjoyed our pizzas/burritos/burgers. Heather especially enjoyed her chocolate ice cream coffee float!
We spent the evening afterward bonding over board and card games at Panama hotel. It was great to get to know each other in a slightly less energetic environment!
Thursday 11th October
We were all looking forward to a bit of a rest this morning as we had a half day on site in the afternoon. As Ombeni lives in the village of Mrishi, Marangu Gate is fairly close so we headed up to give the volunteers a chance to find out more about The Roof of Africa.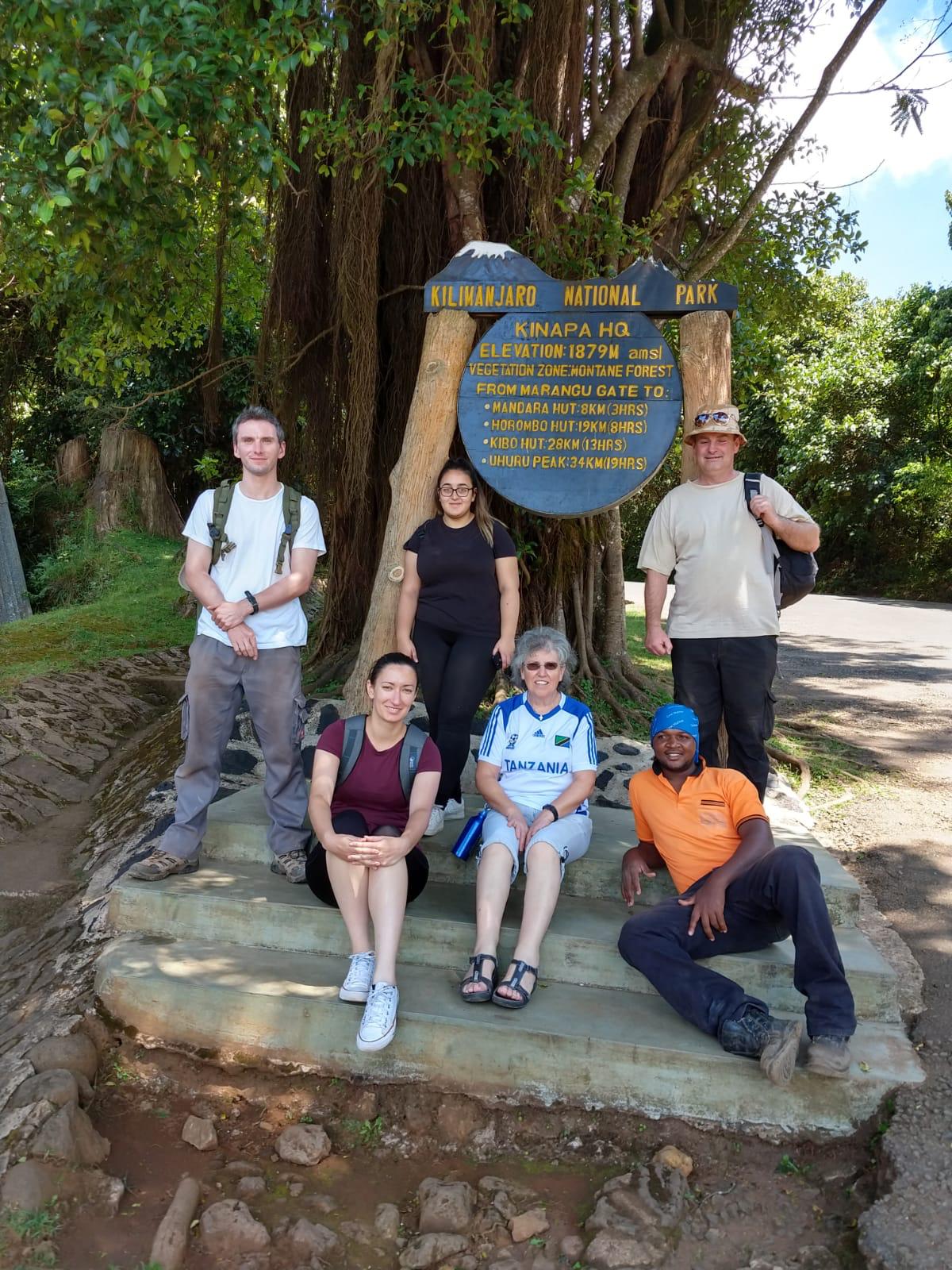 We then headed for a walk around Mrishi which is also Coordinator Ben's village. On our walk we saw one of the first Vine Trust/TAWREF houses built and a newer one built in 2016 for Bruno. It was interesting to see the changes in design and a good opportunity for the volunteers to see how Ombeni's home would look when finished.
After our lunchboxes we headed to the site for the risk assessment of the day. We were amazed to see that the fundis had already laid a few courses of bricks and the home was really taking shape!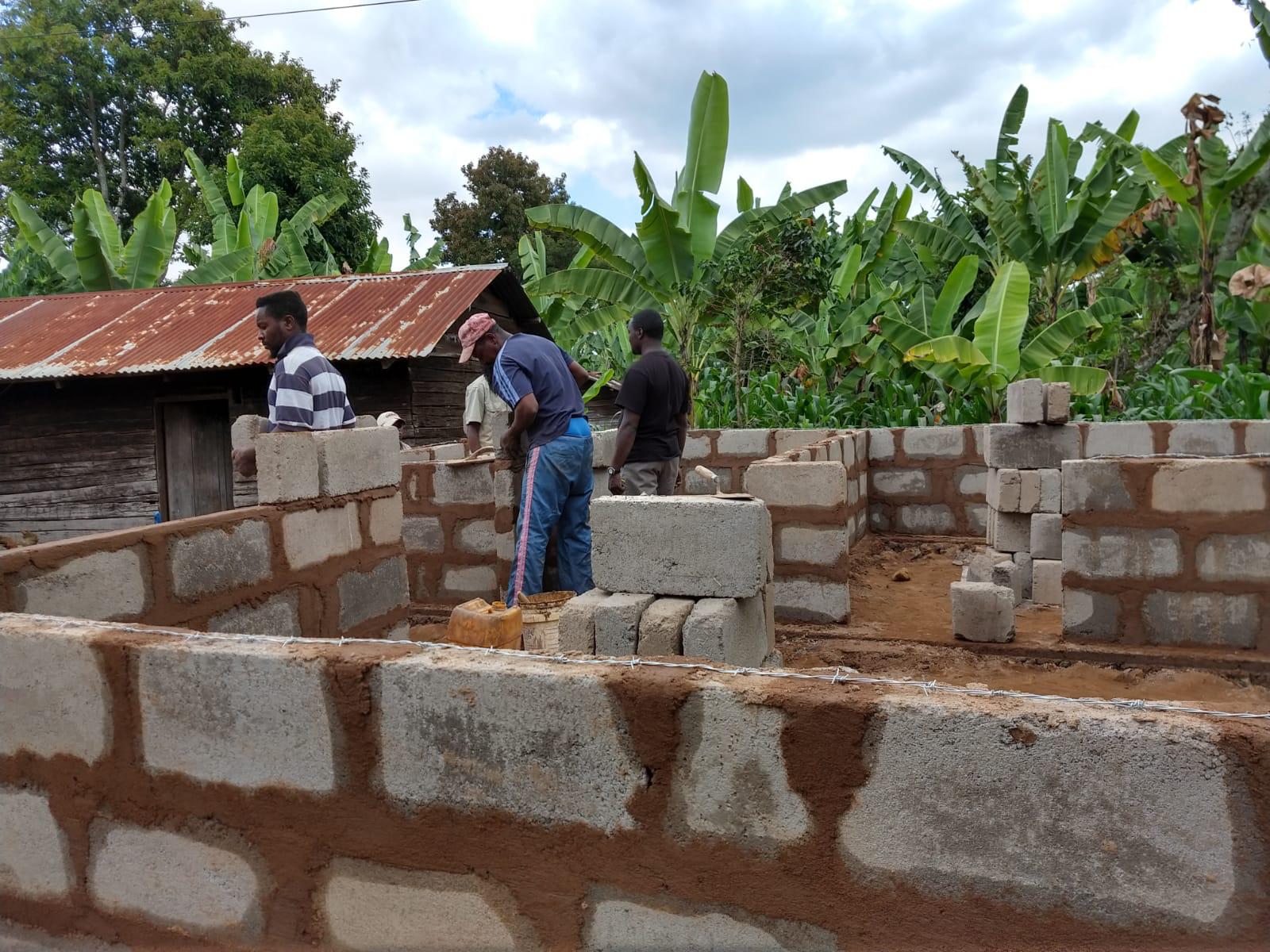 We moved the rest of the sand so that the fundis could carry on laying bricks when we weren't on site. We felt really proud when Elly told us at the end of the day that as a team, we had moved around 4 tonnes of sand overall!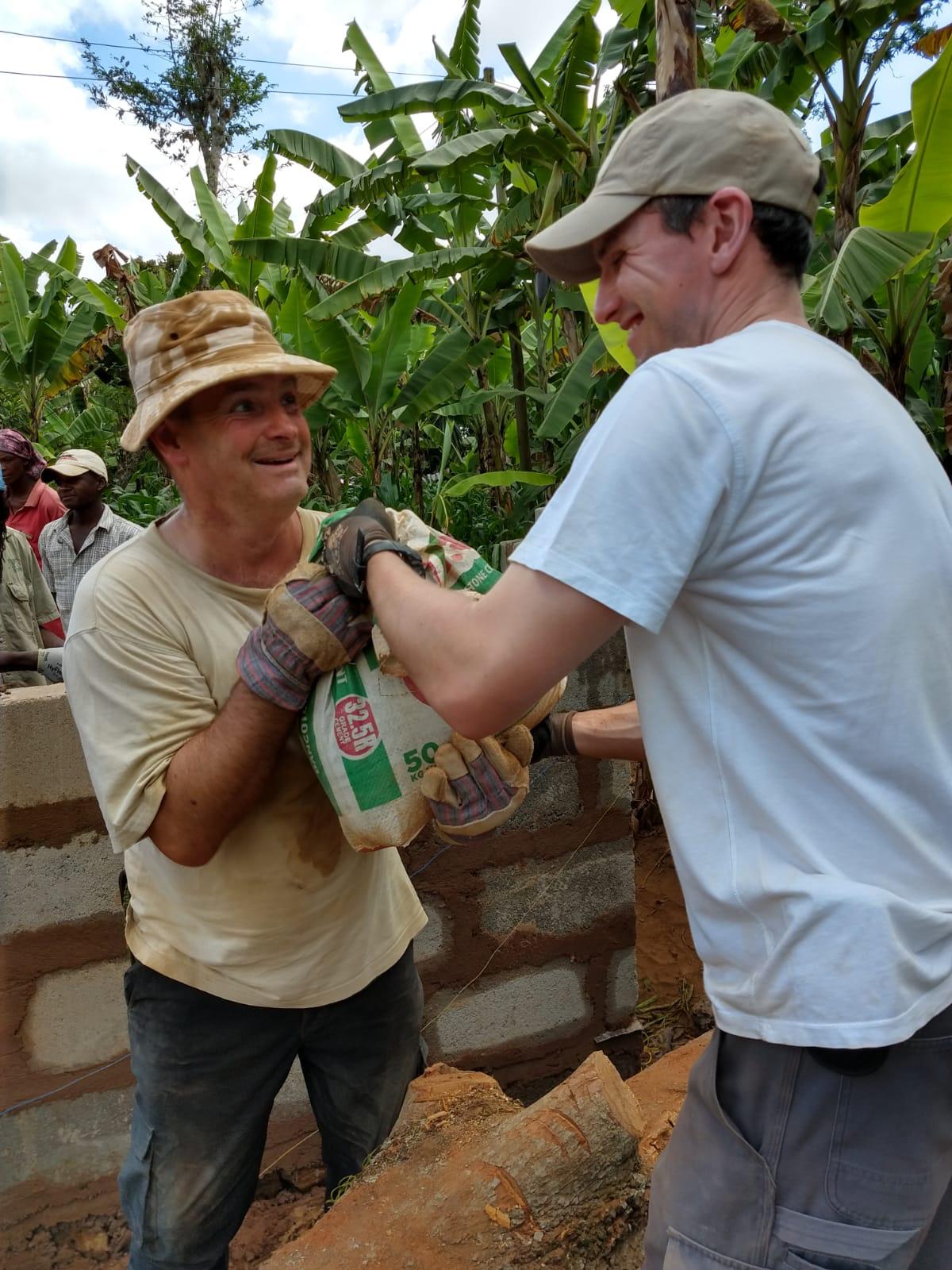 Ombeni was back at school today but we were delighted once again to meet Gudlak John, his older brother who currently stays with their Uncle. Unfortunately, since their parents died, Gudlak has suffered from some mental health issues which makes him a bit confused and forgetful. However, he got stuck in to the worksite straight away and the team were glad to have the extra pair of hands! An extra pair of hands came in the form of Bryson, the guide that saw Heather safely to the top of Kilimanjaro. Mrishi happens to also be his village so he came to help out the team (Asante Sana, rafiki!).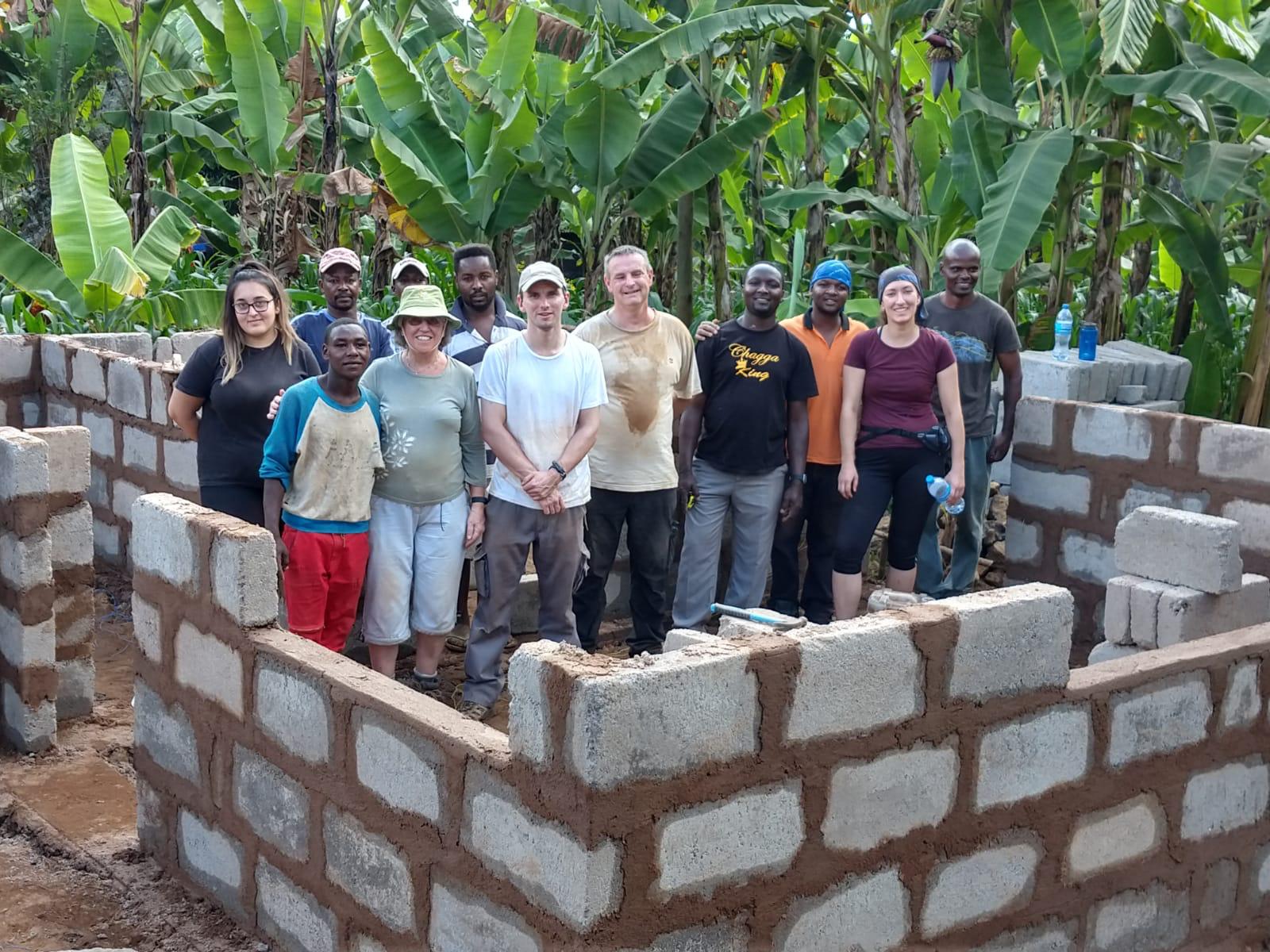 Before another delicious dinner at Umoja, we went for a walk around Moshi. Some of the team had raised additional funds for the families and we were able to pick out some beds for Ombeni and Gudlak. They currently sleep on the floor.
Tomorrow (Friday 12th) we are all looking forward to a visit to Fuka, particularly Anna who was involved with building and teaching at Fuka on previous expeditions.
Friday 12th
On Friday we had a begrudging break from the worksites. In the morning we headed to Fuka, the construction of which teammate Anna had been involved with. We were greeted warmly by the Headteacher and new Pastor who is getting up to speed with all that goes on at Fuka.
Although the children were gearing up to their national exams we were allowed to pop in to a few classes to say hello. The energy and smiles of the children were infectious and by the time we left after having a short time to play we were all grinning ear to ear.
The afternoon was hot and we were glad of the shade of Tinga Tinga huts. The team tried their bartering skills with varying degrees of success! However, we all bought something and were happy to be supporting the local arts and crafts community.
In the evening we headed to Keys Hotel for dinner where we watched return trekkers amble I'm slowly to check back in. We then played pool to a background of live music. By the end we were all thoroughly relaxed, as if we were on holiday so we were looking forward to a new site and meeting a new family in the morning!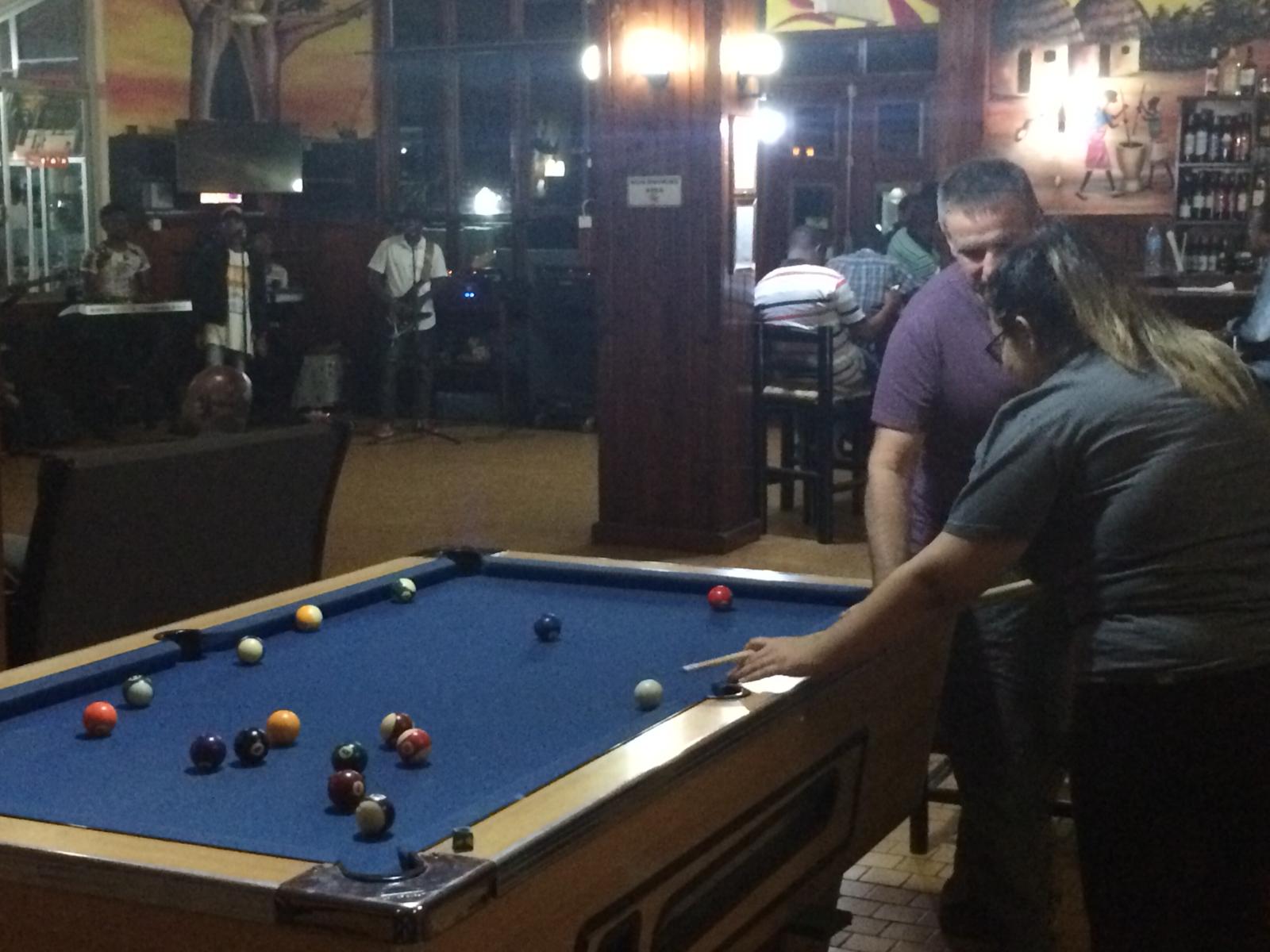 Saturday 13th
On Saturday we started on a new site, closer to Moshi. Because it was a Saturday, Sarifina, our beneficiary and her bibi yohanna were home. There was a big welcome from the community and after a round of "Jambo Bwahna" we got stuck in to work.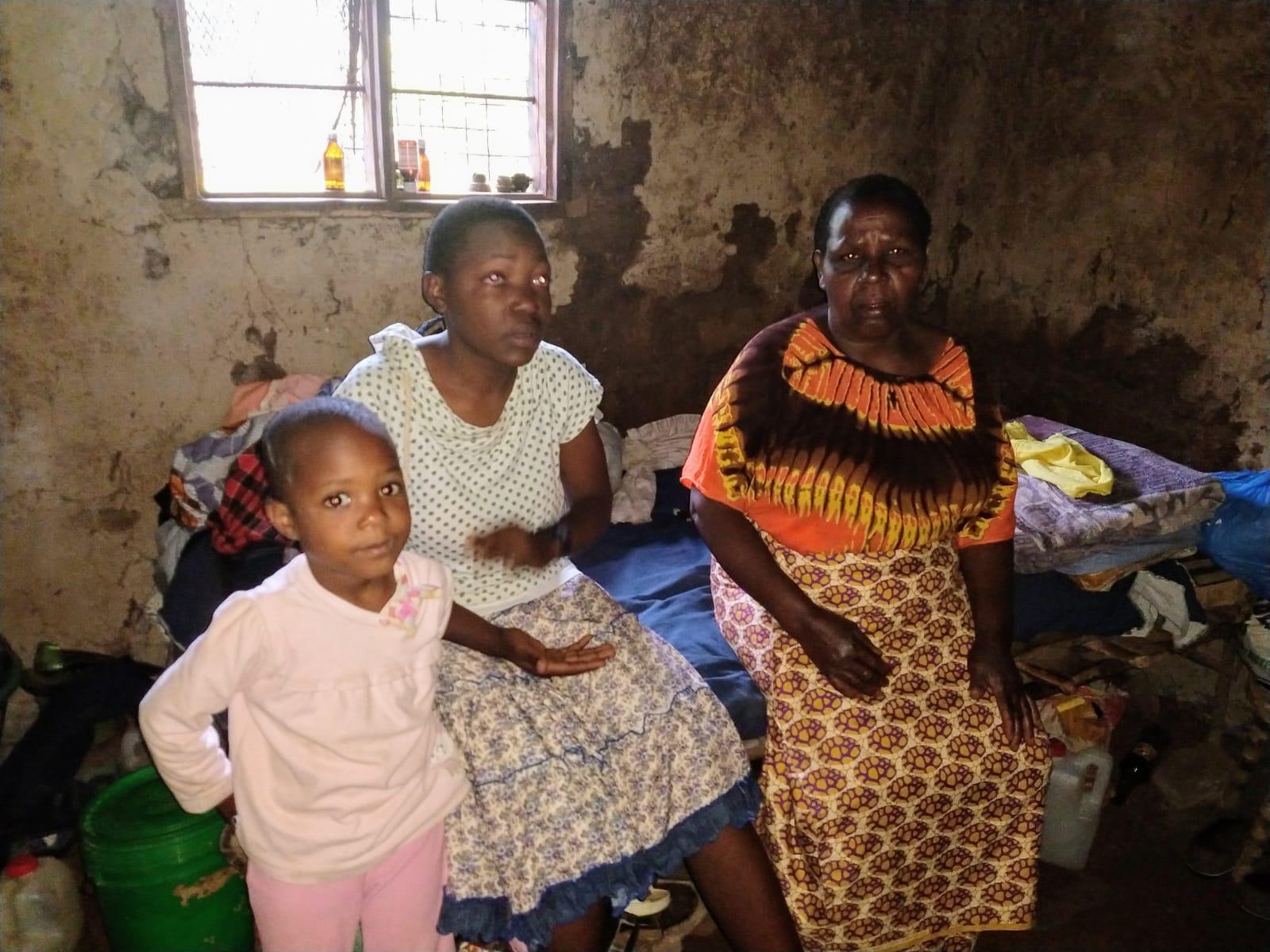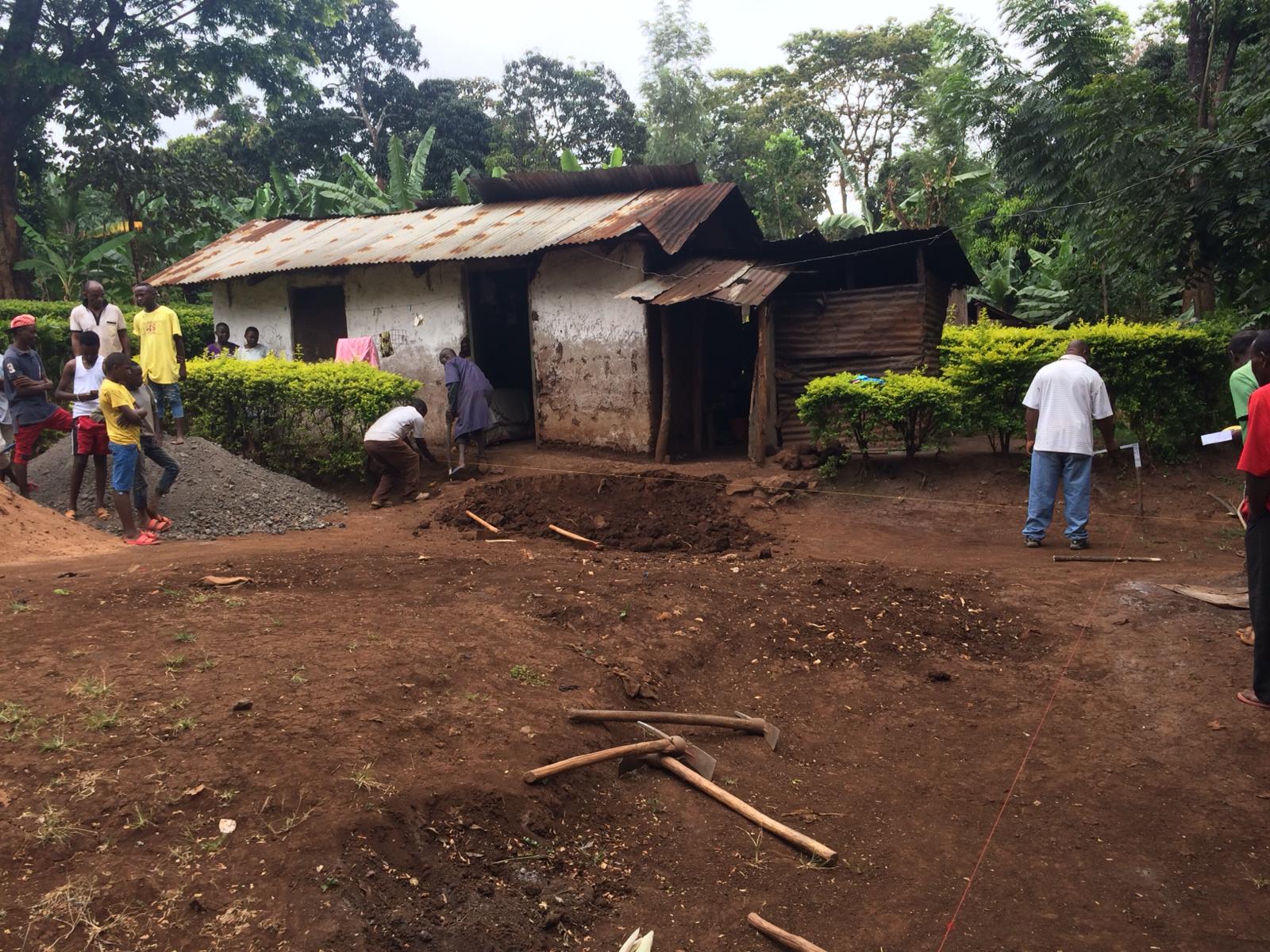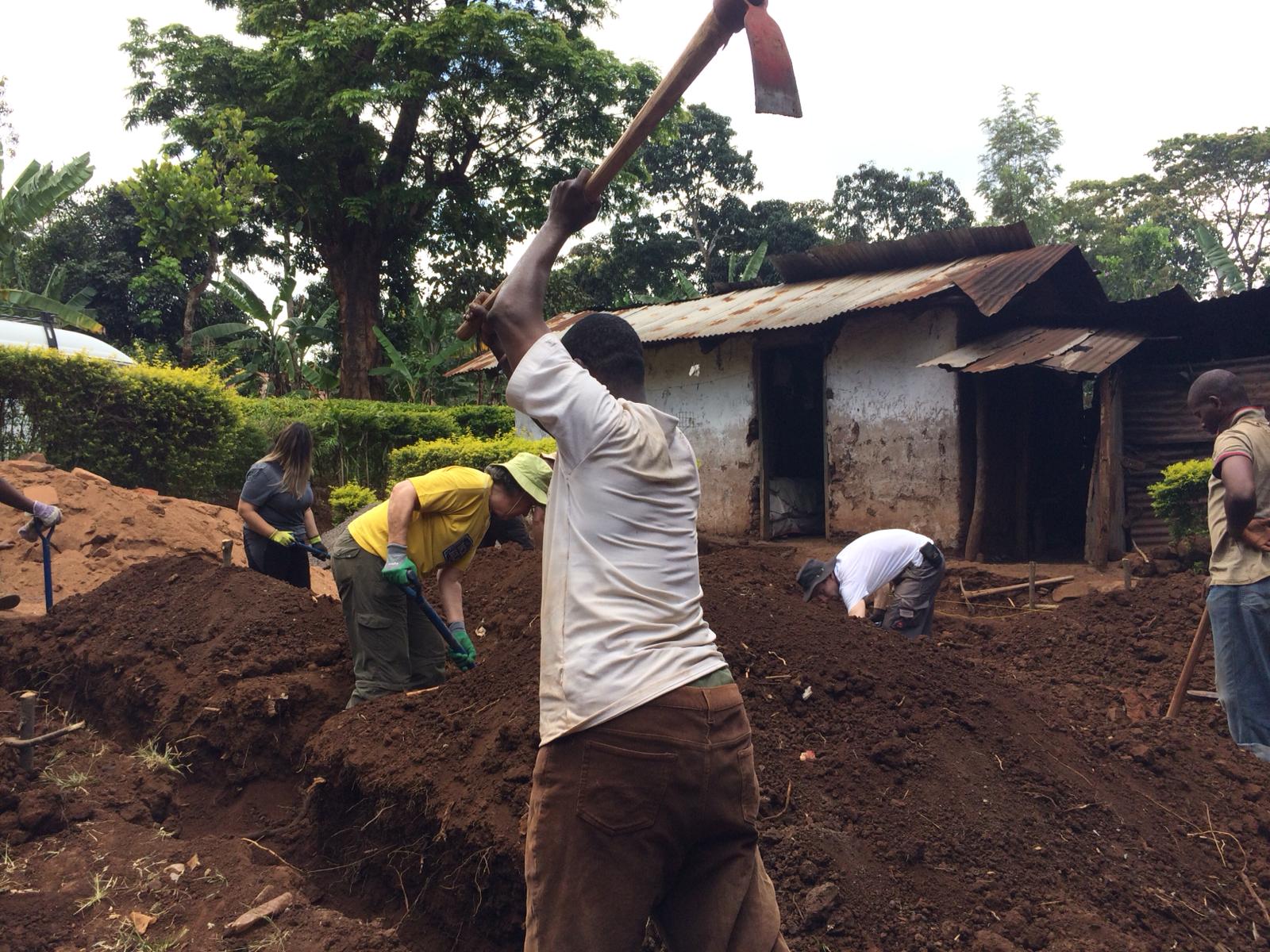 The days was tough going, it was hot and sunny and the ground was very hard to break up to dig the foundations. However, we managed to finish the digging by the time we left, exhausted and ready for a cold shower! Before we left we mustered up the energy for a bit of playtime. The kids loved the bubbles!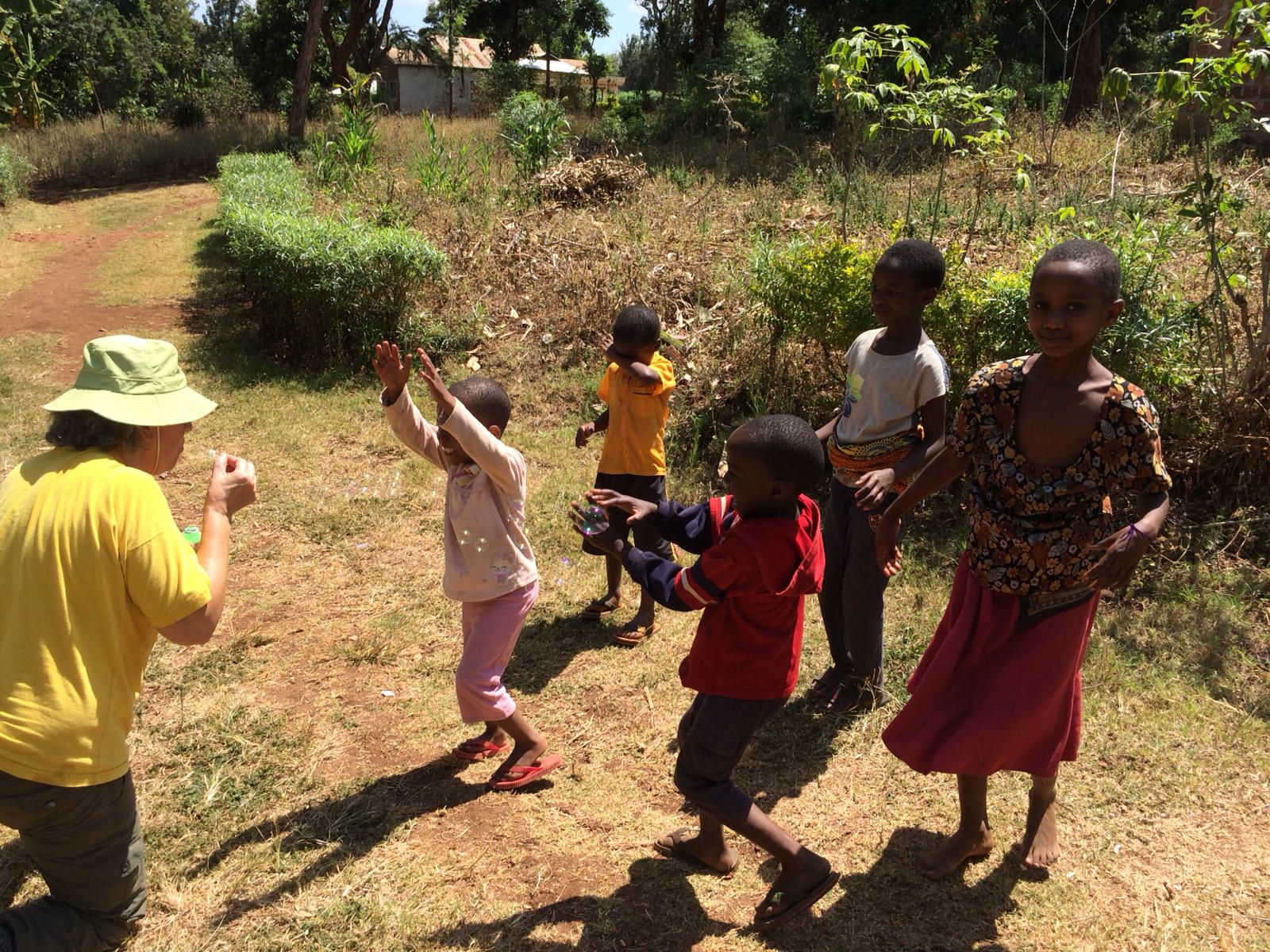 Sunday 14th
On Sunday we left the hostel super early to make it to the 8am (ish) English service at KCMC. The team thoroughly enjoyed the singing and the message of the service. Unfortunately we had to leave James resting in the hostel as he was suffering with a cold.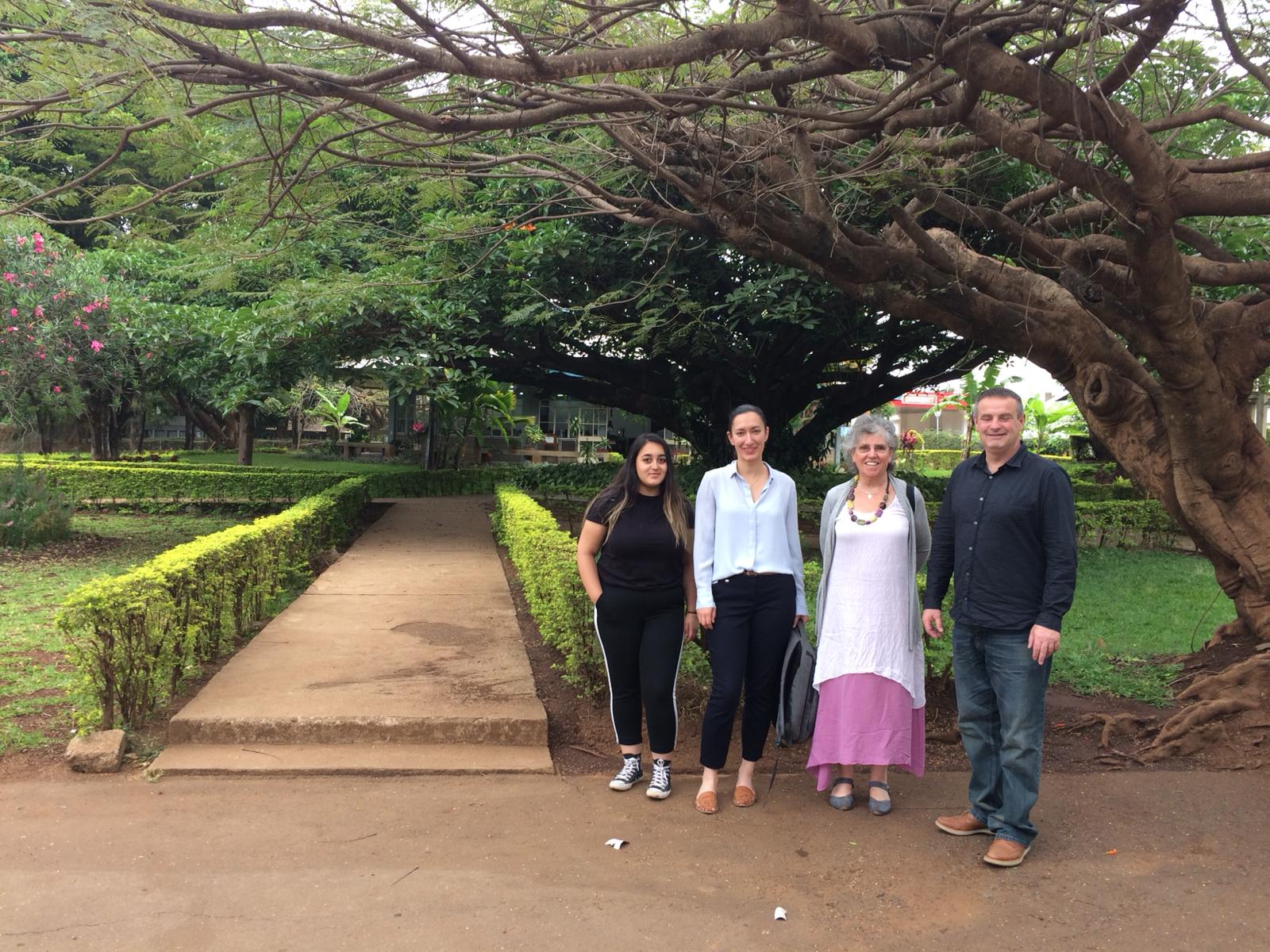 After a quick change at Umoja, we headed for the hills to have a coffee and Chang's caves tour. We took part in the whole process of making coffee from picking the ripened beans, peeling them, sieving the husks out, roasting and grinding them in to a fine powder for drinking. We were joined by some Czech and Austrian tourist who looked a little bemused by our singing and dancing but joined in eventually.
The caves were very interesting, they were used by the Chagga tribe to hide from attacking Masai in the 17th century. We were amazed by the extent of the tunnels!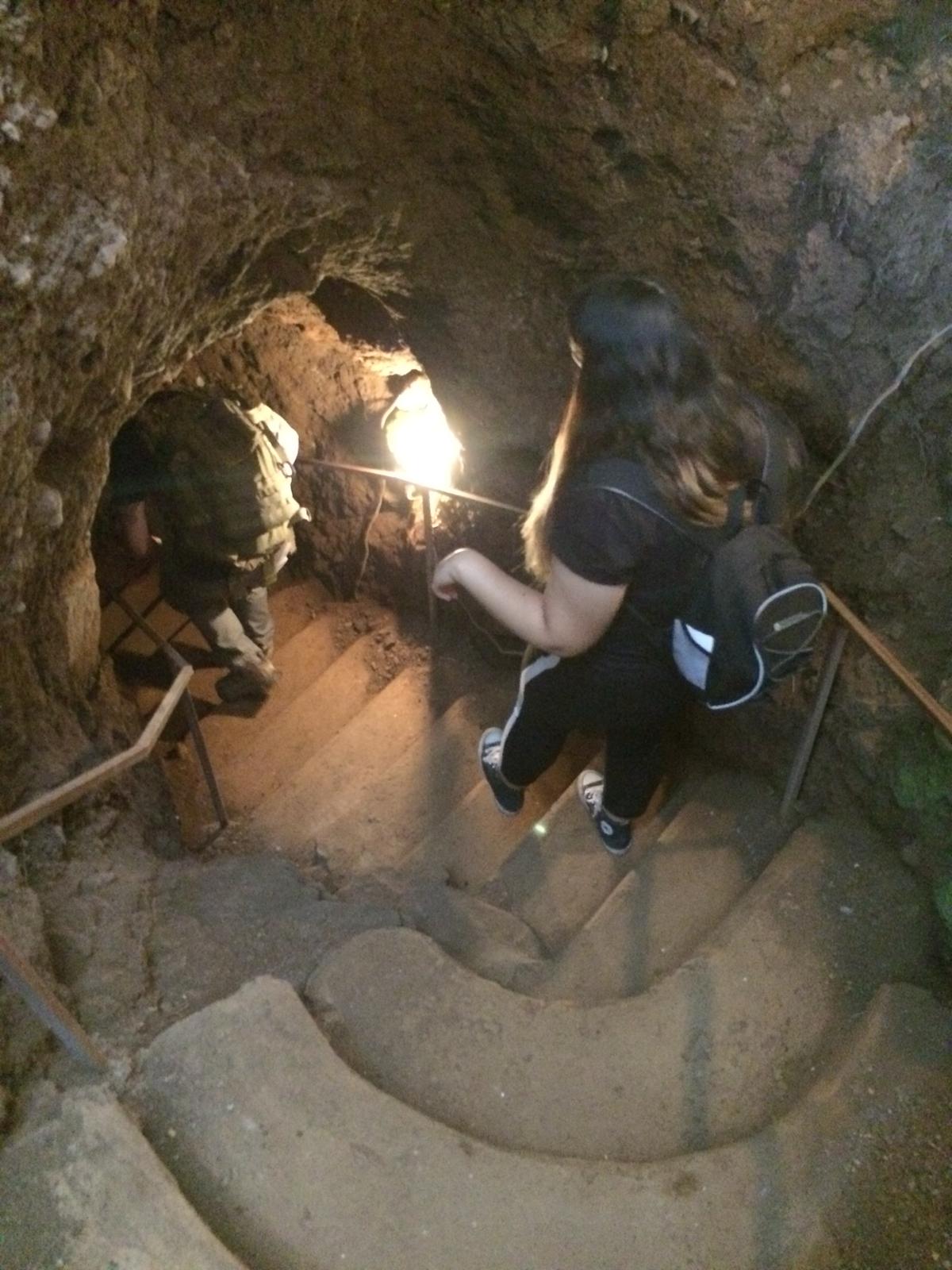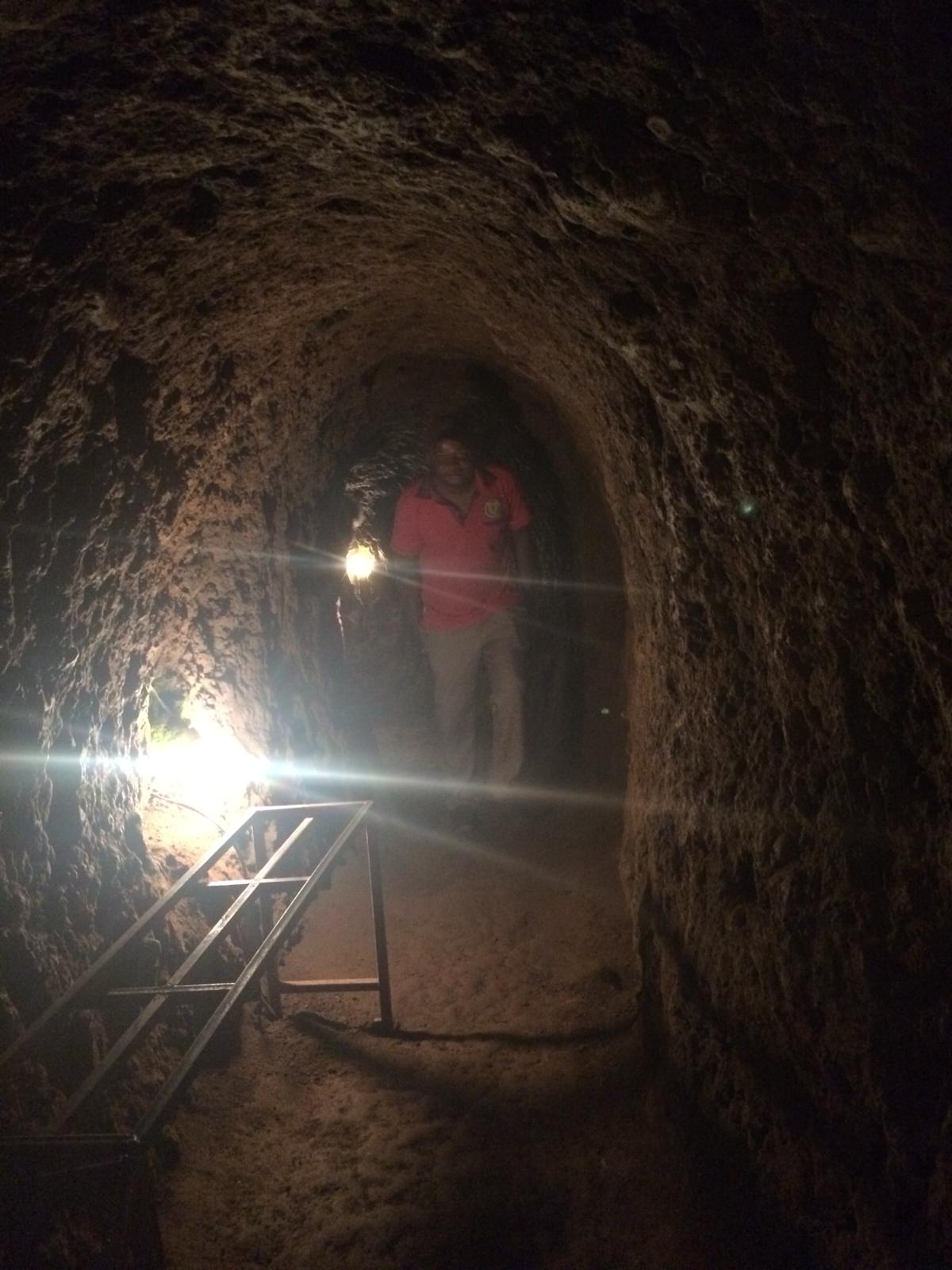 On the way home we had the opportunity to go to the 101st house built by IRA. It was fantastic to see a recently finished house and speak to the family about what it meant to them to be able to live in a new home.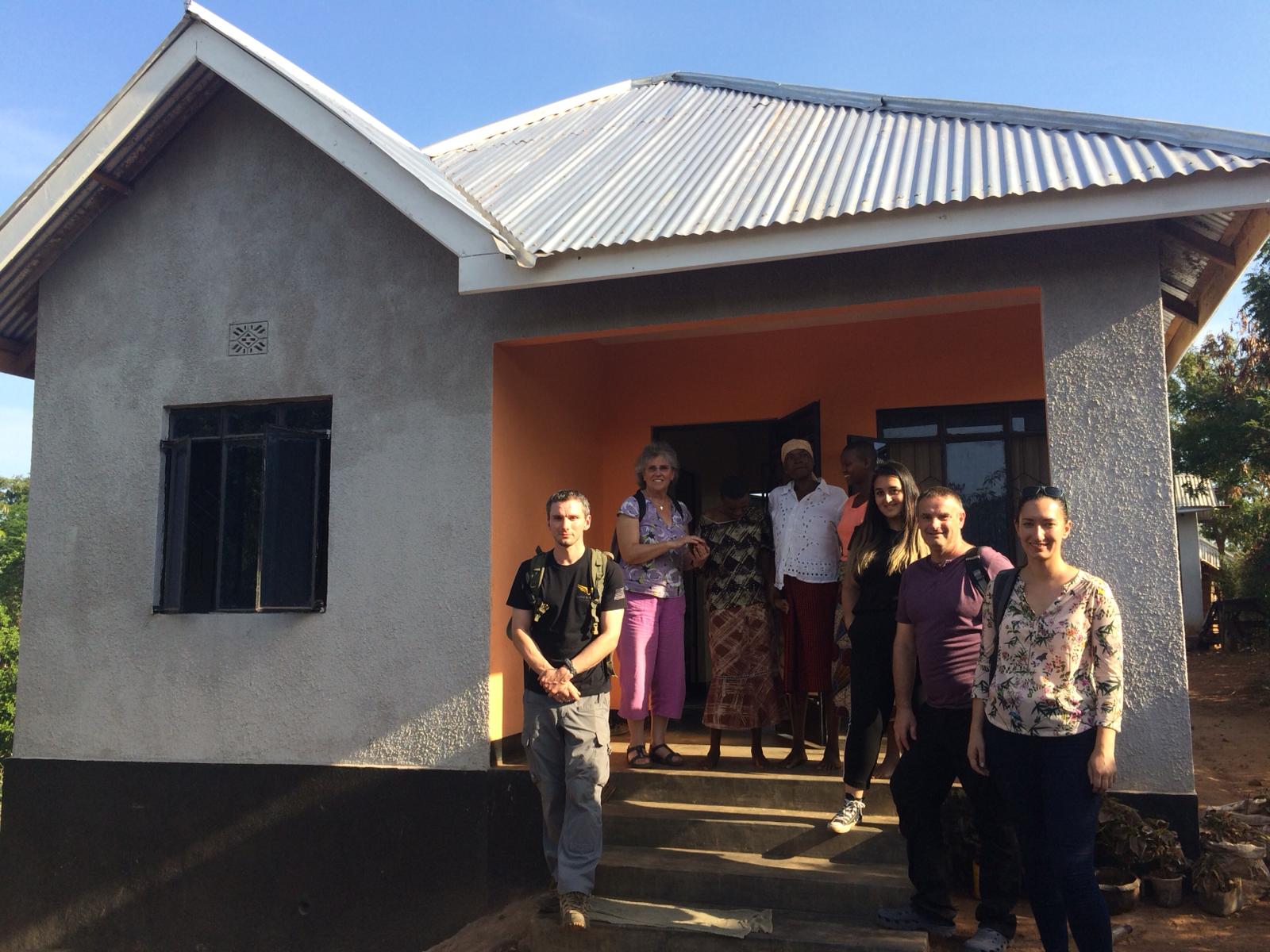 Dinner at Umoja was fantastic with a Bolognese sauce that was almost as good as home! We were raring to get back to the site on Monday morning.