It has been a very busy first couple of days for Oakwood Park Grammar School's Vine Trust Expedition to Peru.
The expedition team arrived in Lima on Friday night after a long day of travelling. On Saturday morning, after a big breakfast which included sampling some new fruits and cheeses, we walked down to the edge of the ocean in the Miraflores area for a spectacular view across the South Pacific. As it is currently winter in Lima, the water is too rough for swimming, but many surfers can be seen from the early hours of the morning out on the waves.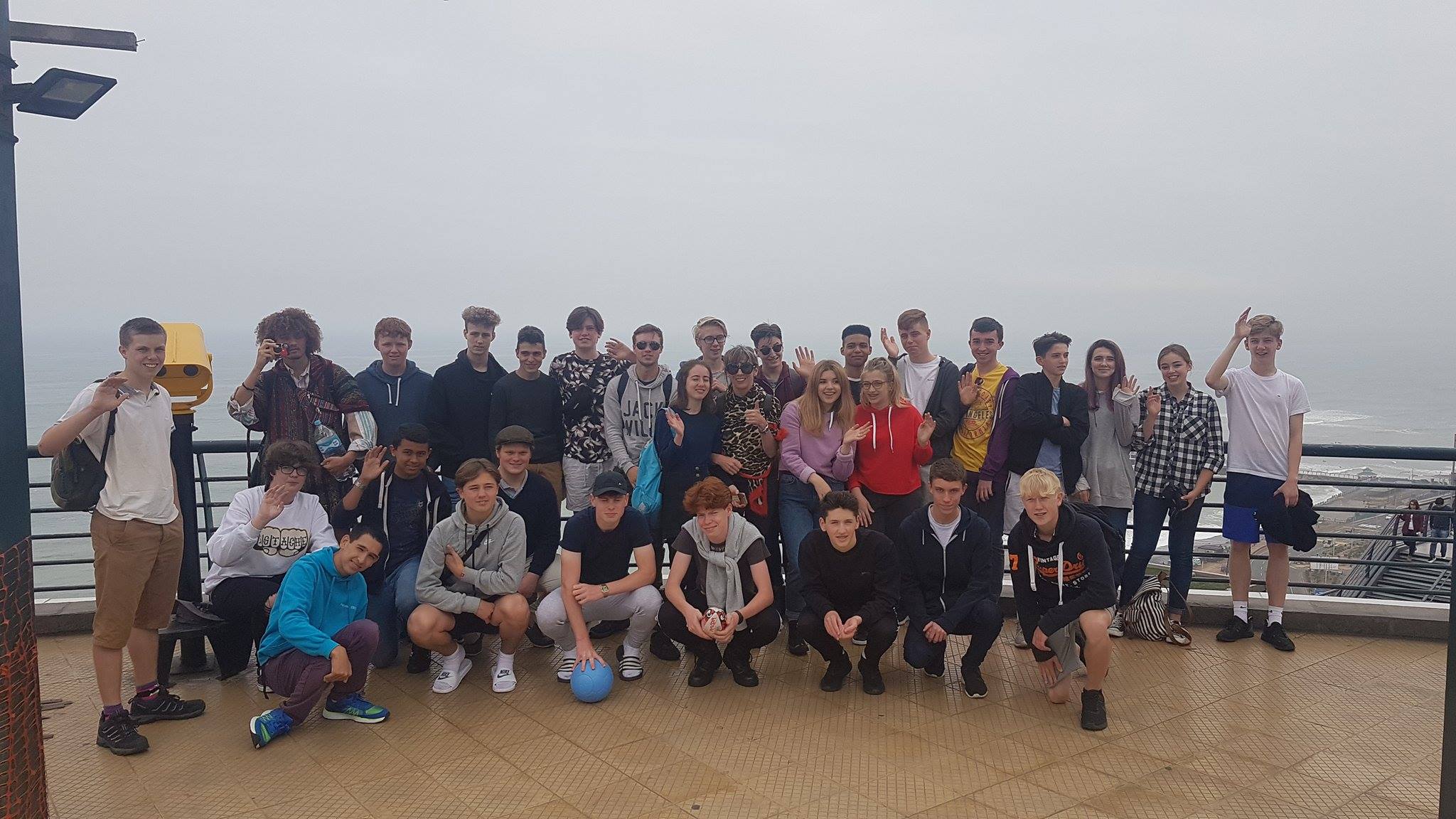 We then hopped on our bus to begin the long journey south from Lima to Nazca. After battling through some impressive traffic jams, we broke up the journey with a visit to the huge sand dunes of Huacachina. We arrived in Nasca ready for dinner and bed!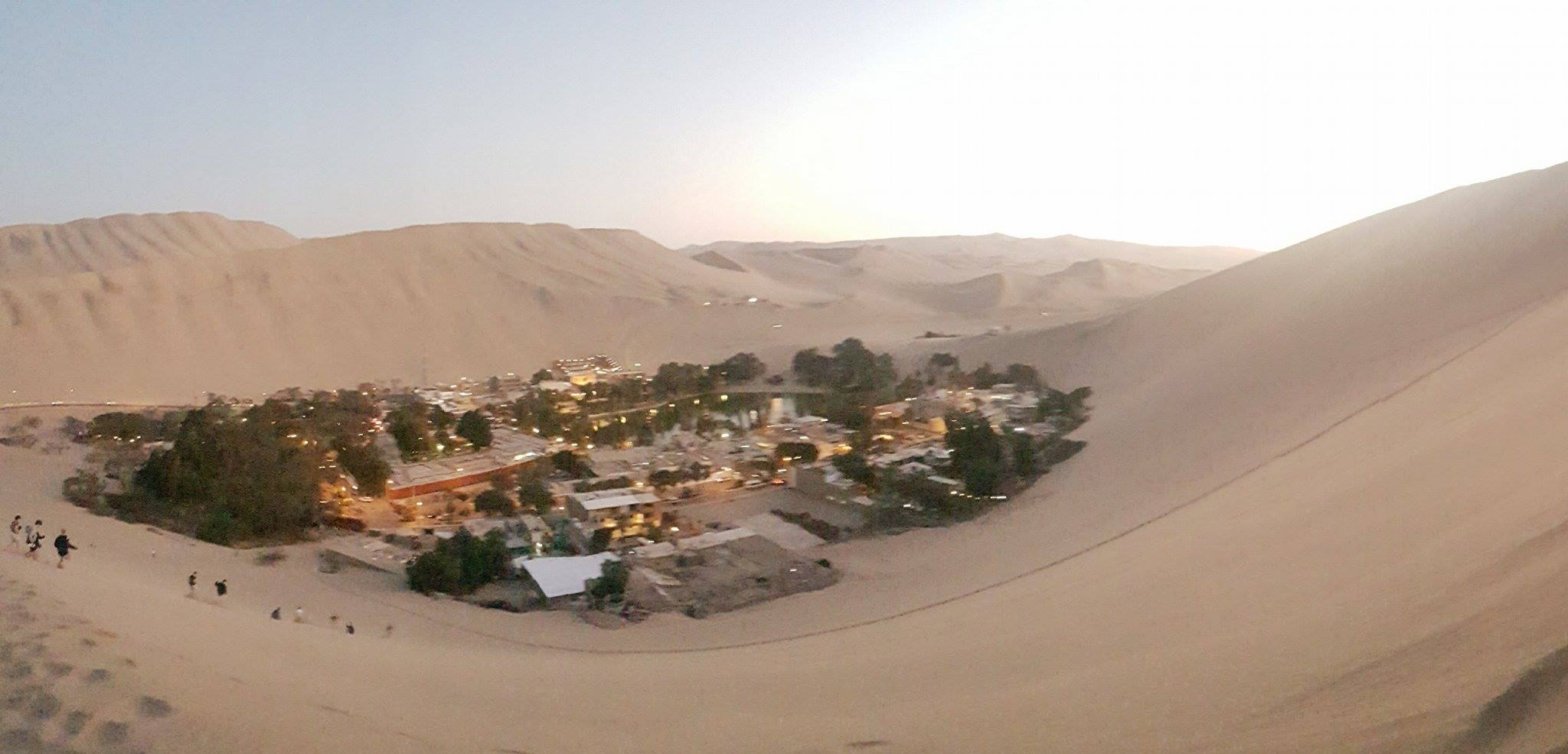 Sunday morning was filled with visits to a number of archaeological sites around Nazca. We started at Los Paradones, an ancient Inca trade centre of adobe buildings. We then visited El Telar, a huge site with markings of trapezoids and spirals carved into the landscape, theorized to represent Nazca textile and weaving, which can be seen from viewpoints on the surrounding hills. We moved on to the Acueductos de Cantalloc; these inverted conical spirals constructed out of stone function as air vents for a vast underground canal system that siphons water from rivers higher in the valley. Sometimes small fish can even be spotted in the water! On our way back towards Nazca we stopped at the Necropolis Chauchilla. Here, there are a number of preserved and mummified bones, sculls and skeletons, protected from the harsh sun and wind by stone walls.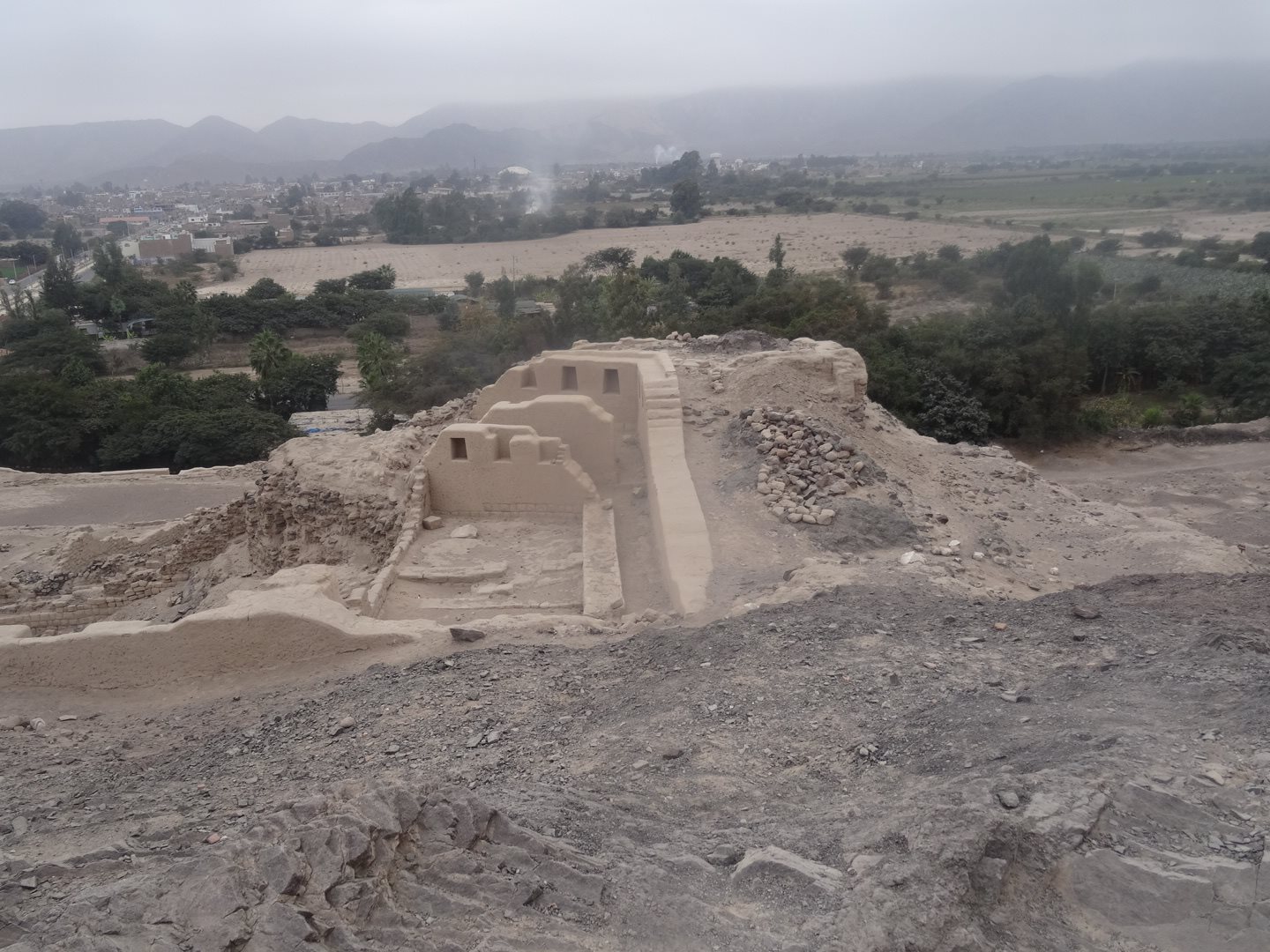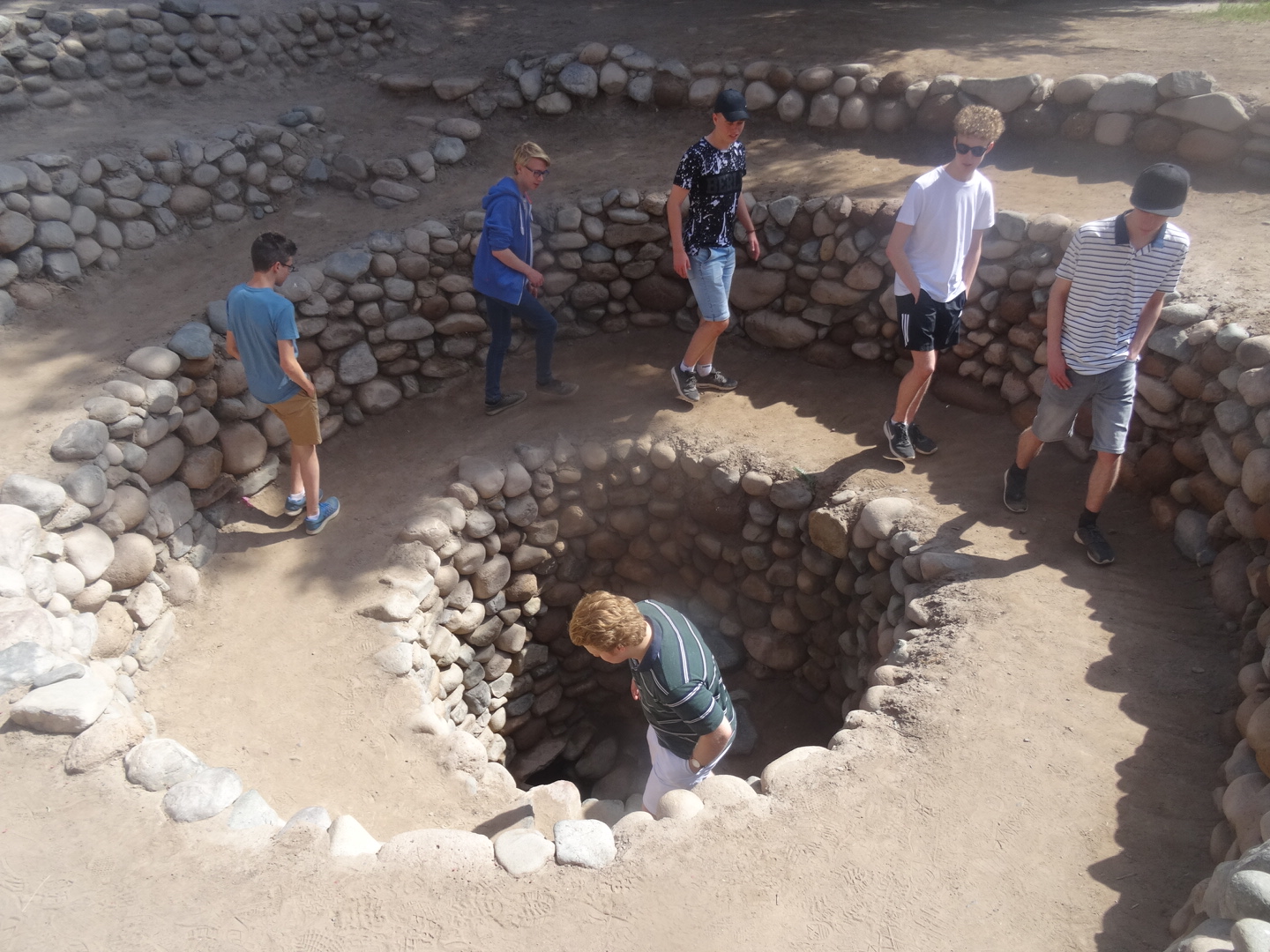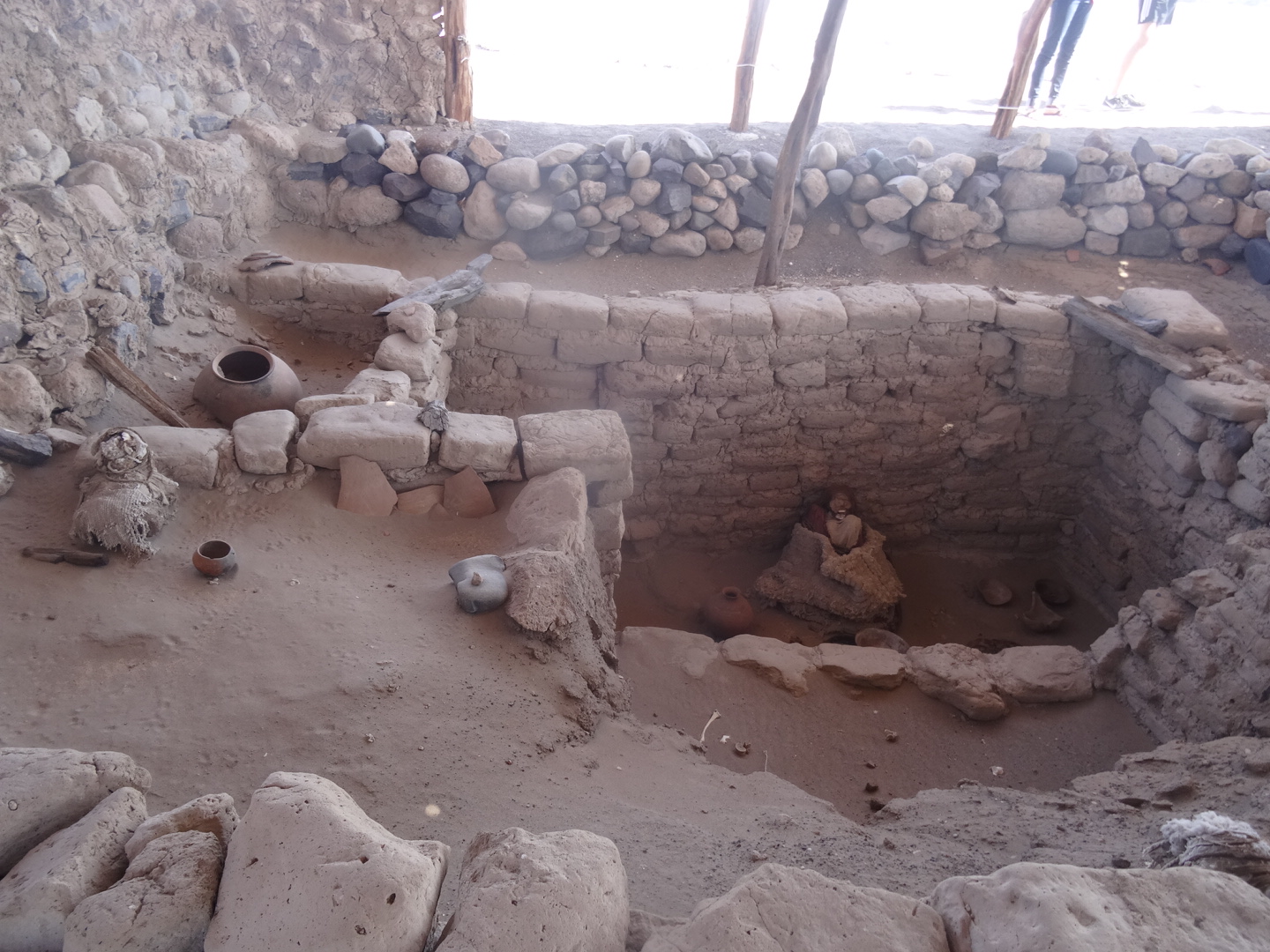 After lunch we started our journey back to Lima, stopping at the Nazca Lines observation point, where we were able to view two of the incredible markings; the tree and the hands. We enjoyed the rough landscapes and coastal views as we made our way back to Lima (when we weren't sound asleep recovering from our exertion of the day!).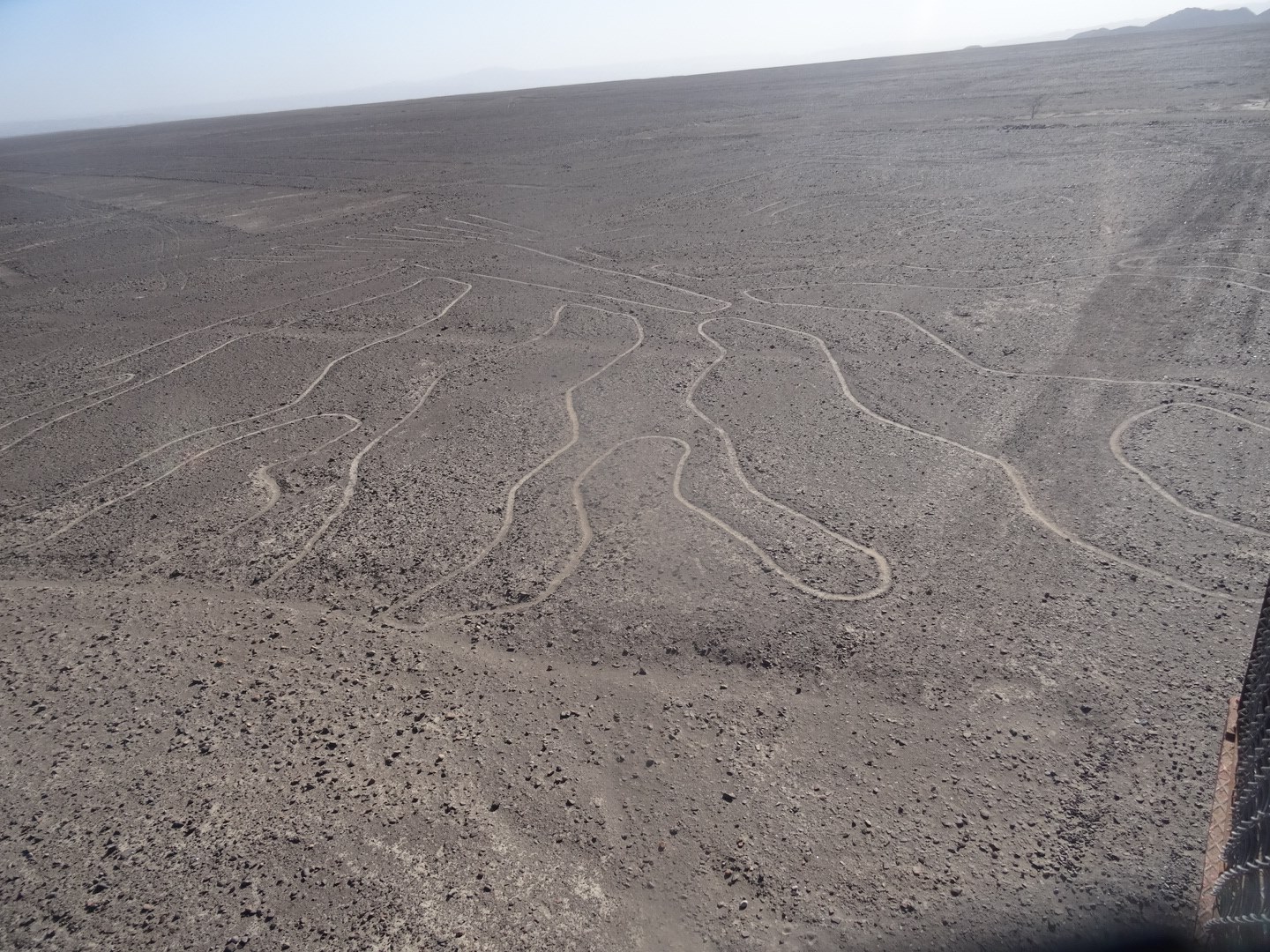 Today (Monday), we will travel to Arequipa, towards the southern border of Peru, where we will be spending the next week at New Hope Children's Centre. We will be working on renovating and maintaining the centre, while also spending some time with the children and to visiting the local area of Arequipa.