In January of this year some of our volunteers had the privilege of assisting in the delivery of the very first baby born on Jubilee Hope. The baby was named William and a few months after his birth he made a second visit to Jubilee Hope. As you can see from the photo he is looking healthy and happy.
William was born during our very first trip this year where another 5,581 patients were treated by the Jubilee Hope team and 3 volunteers from the UK. It proved to be a great start to the year and the programme has gone from strength to strength, with over 20,000 people treated in the first 3 months of this year!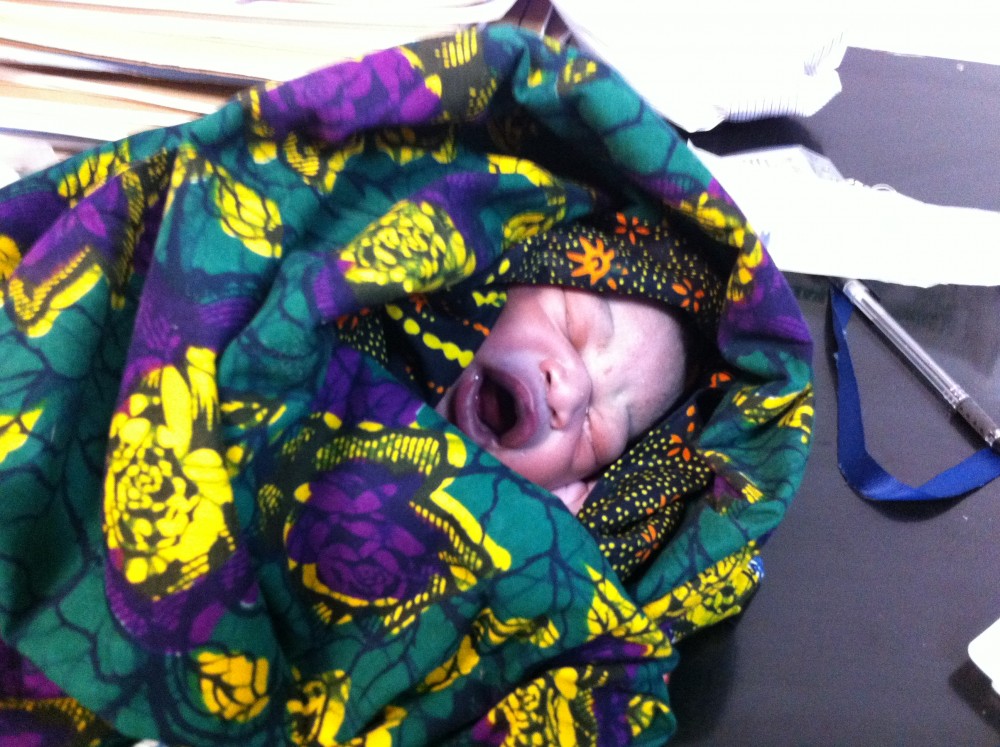 A total of 15 volunteers have joined the full time medical staff aboard Jubilee Hope and with a further 36 due to go out this year it looks like being a significant second year for the programme.
If you would like to join the team in Tanzania for one of our trips in 2016/17 you can find more details and apply online at www.vinetrust.org/volunteer/Jubilee-Hope